Science and technology are the foundations of a nation's prosperity. Innovation is the soul of a nation's progress. While scientific and technological innovations make our lives more convenient, they also bring us unlimited imagination, making the impossible possible. From October 26th to October 30th, SHSID held the yearly one-week Science Fair, with a diversity of clubs being showcased regarding equipment practices, scientific concept propagations, and lectures. Students were encouraged to follow the experts' guidance, make use of their creative imagination, and explore in the fantastic world of science and technology.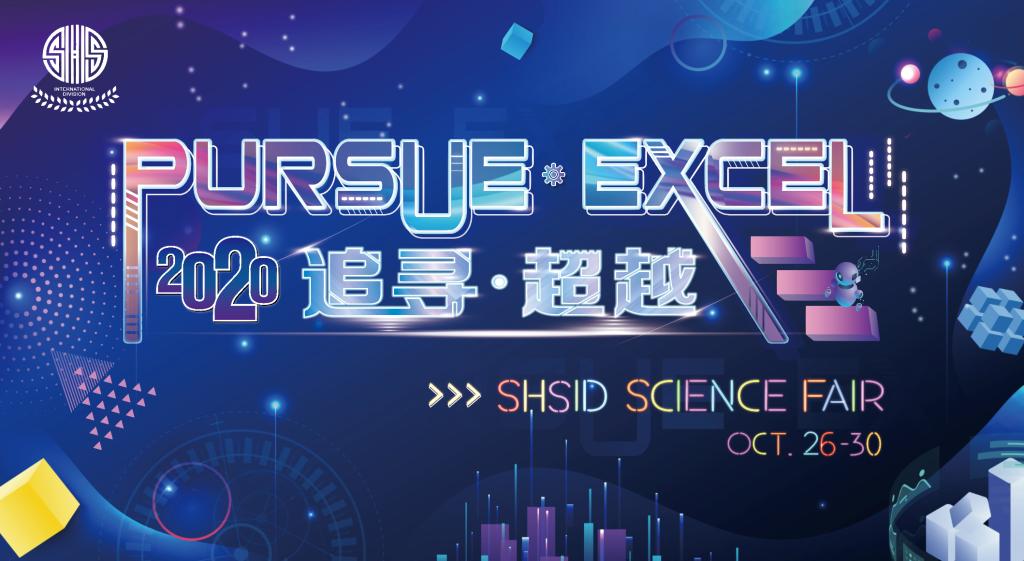 LUNCH ACTIVITY
Since October 26th, 2020, exciting club activities for SHSID's annual Science Fair were held at the front of Zhentao Building at noon. The huge crowd also demonstrated students' passion for these science-technology activities.
Diverse STEM clubs, including the Programming Club, GTech, GEM Club, PET, STEMETS Club, and SHSID STEM departments such as CS, Physics, and Biology departments amassed to hold engaging activities and showcase new information. STEM clubs and departments prepared PPTs, videos, posters, DIY activities, quizzes, and prizes. Every student participating in the Science Fair did have a fun time and learned more about the fascinating and intricate nature of science.
FRONTIER TALKS
In this Science Fair, specialists in different fields were also invited to hold a series of lectures covering distinct topics for students.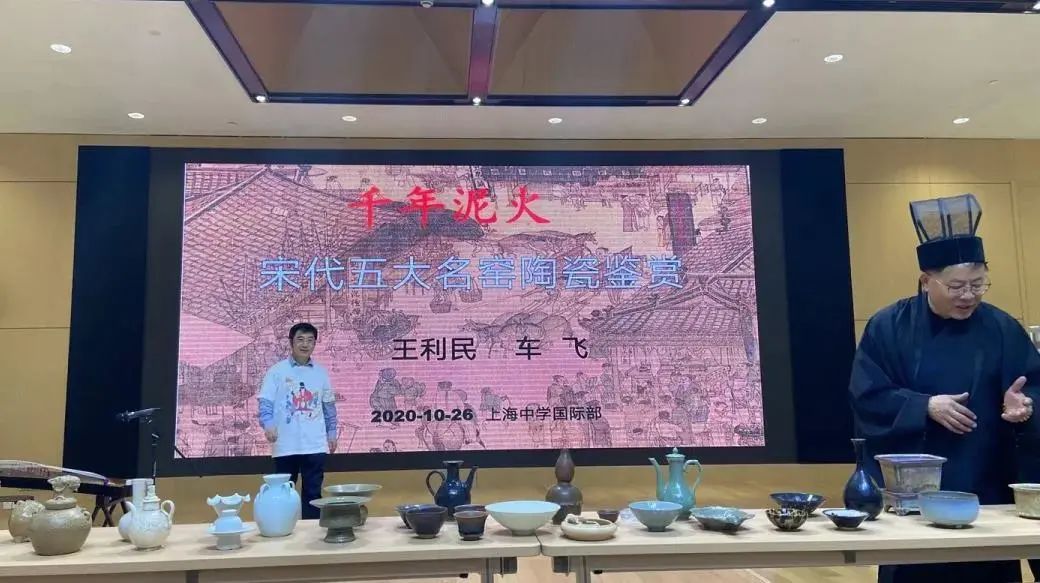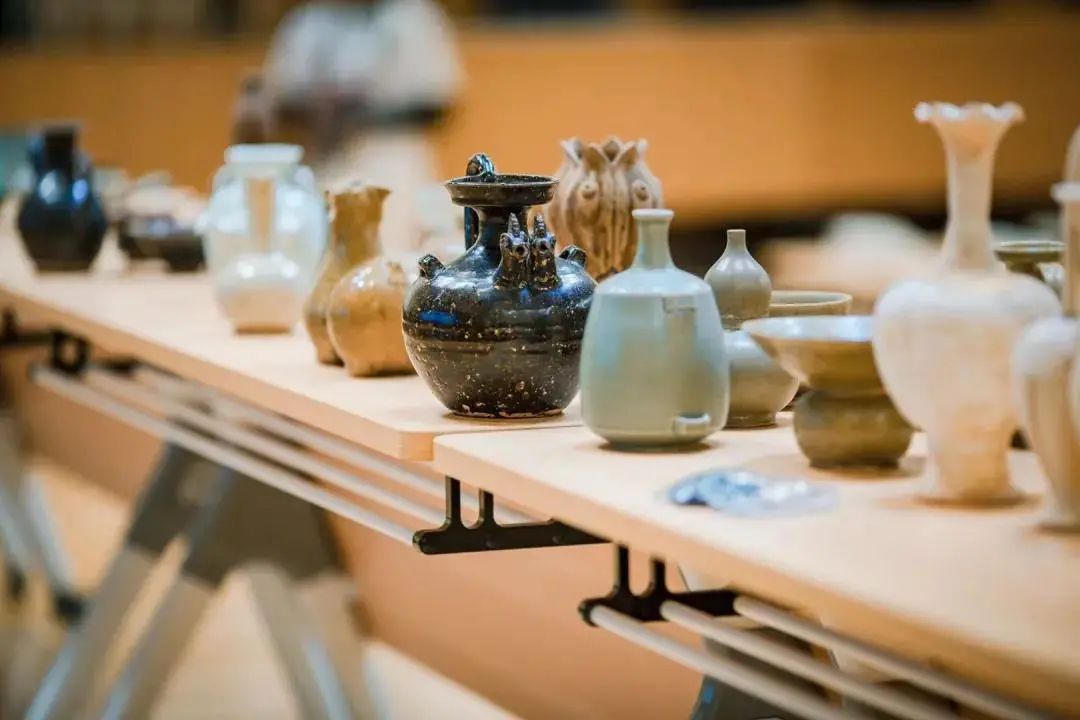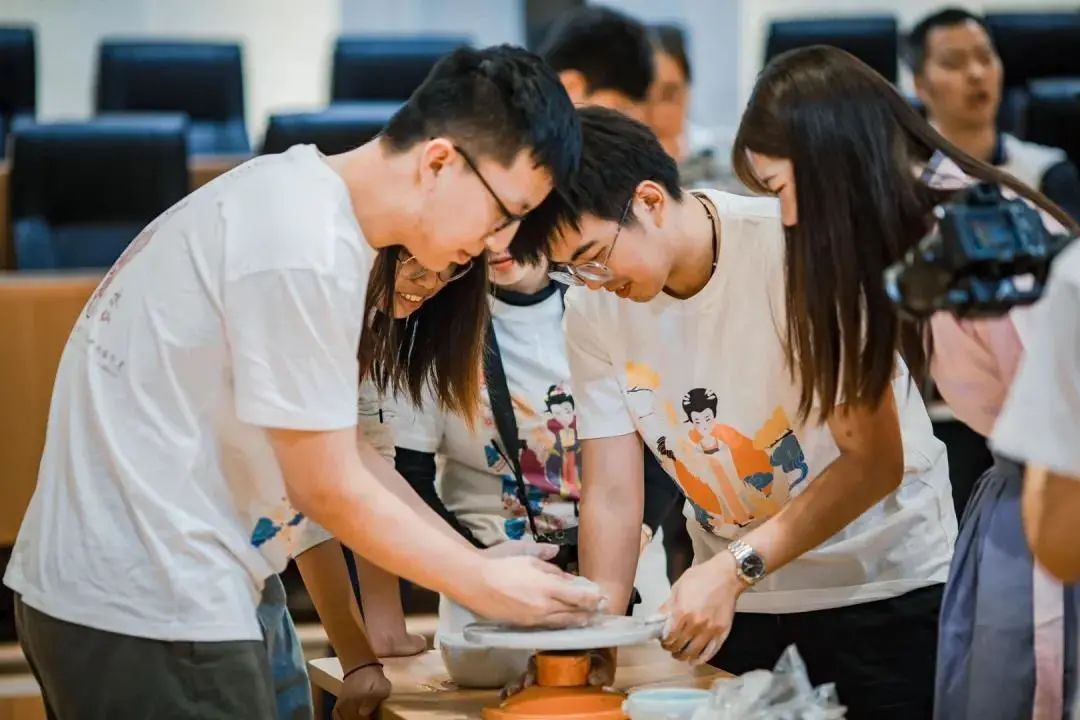 In the afternoon on October 26, Wang Limin, professor of East China University of Science and Technology, and Che Fei, a famous cultural relic collector, brought a unique appreciation class mixed with chemistry in the Tang, Song, Five Dynasties and Ten Kingdoms period to the students. In the course, the development of Chinese ceramic art and the historical story behind the artwork were firstly introduced, and then the chemical knowledge used in the ceramic craft materials was described. After that, the students came to the stage to see and admire some cultural relics unearthed in the Tang, Song, Five Dynasties and Ten Kingdoms period, some of which are national first-class protection cultural relics. In the end, the students used the chemistry knowledge learned to make clay on stage and paint beautiful enamel on some modern porcelain artwork, experiencing the science underlying the traditional culture.
On Thursday October 29, Professor Wang Limin was invited to bring another thought-provoking lecture about chemistry in the dyeing industry as well as its connection with our daily life. During this lecture, Professor Wang introduced ECUST's achievements in the dyeing industry and the history. Professor Wang also introduced the dyeing industry and other fields of chemistry closely related to the electronic devices that we use in our daily lives. All participants were very interested in the lecture, which was very informative and helpful.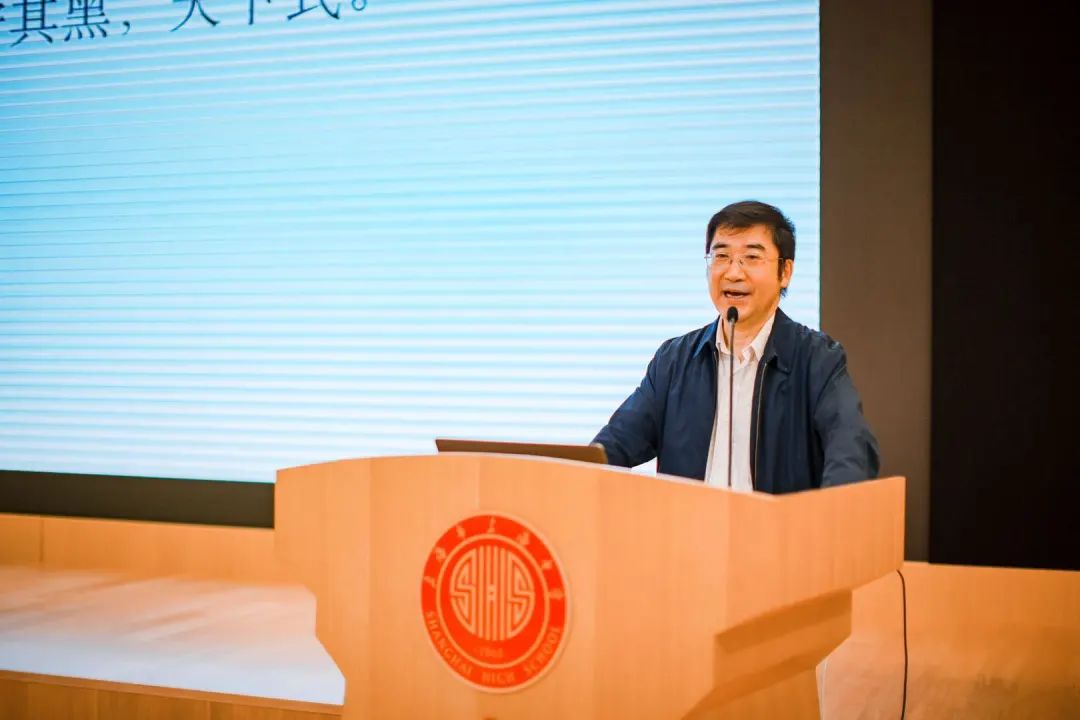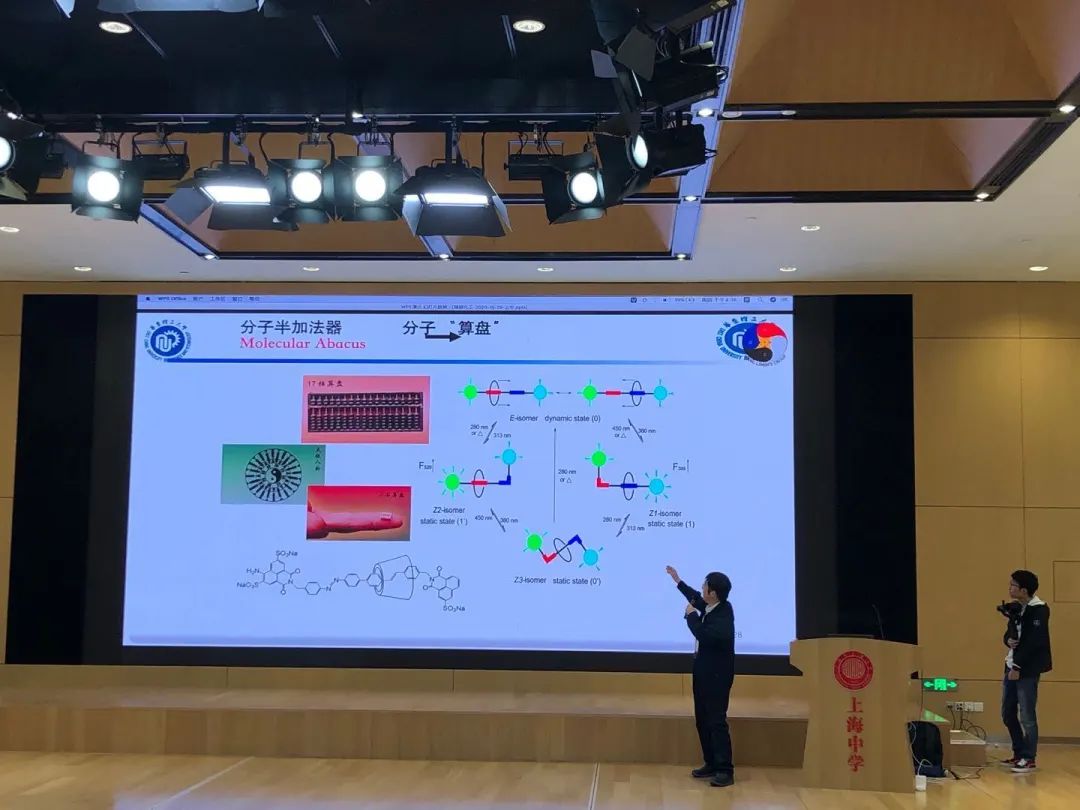 In the afternoon on October 27th, Professor Xiao Yibi from China Pharmaceutical University brought a lecture on gene editing technology to the students. Professor Xiao described in simple terms about what clustered regularly interspaced short palindromic repeats(CRISPRs) are, how they comes into being, and the context of the development of CRISPR-Cas technology. Throughout this lecture, Professor Xiao delivered short videos with visualized diagrams to vividly demonstrate the gene-editing technology. The students participated actively and responded enthusiastically. This lecture enhanced their understanding of cutting-edge biotechnology and broadened their horizons of biological knowledge.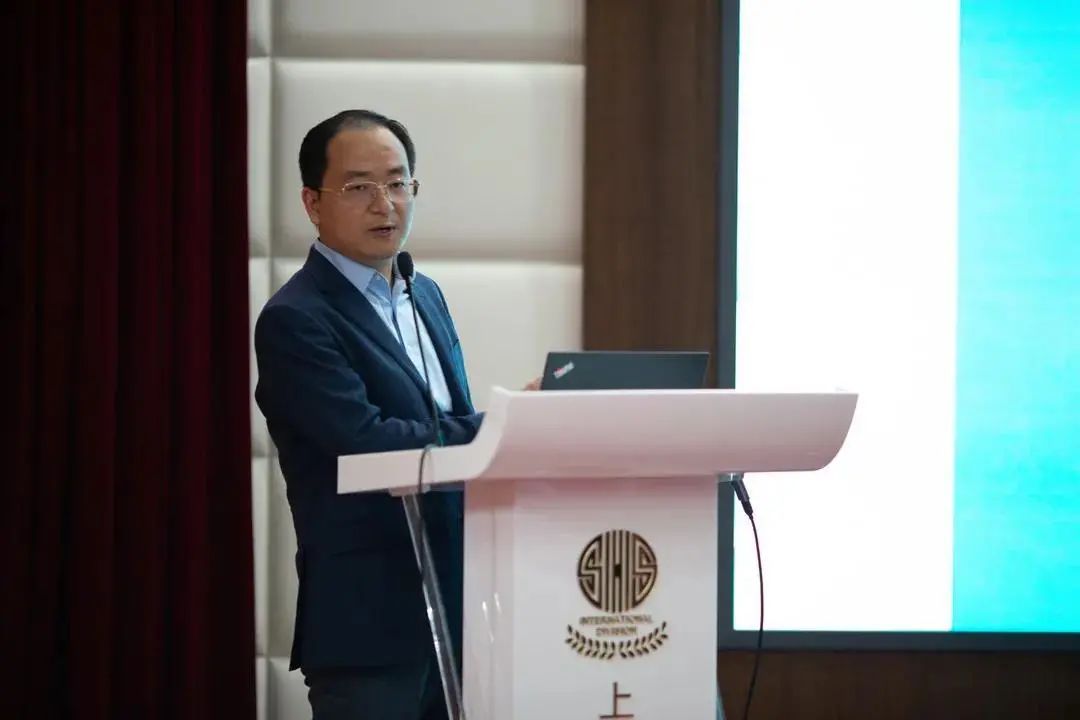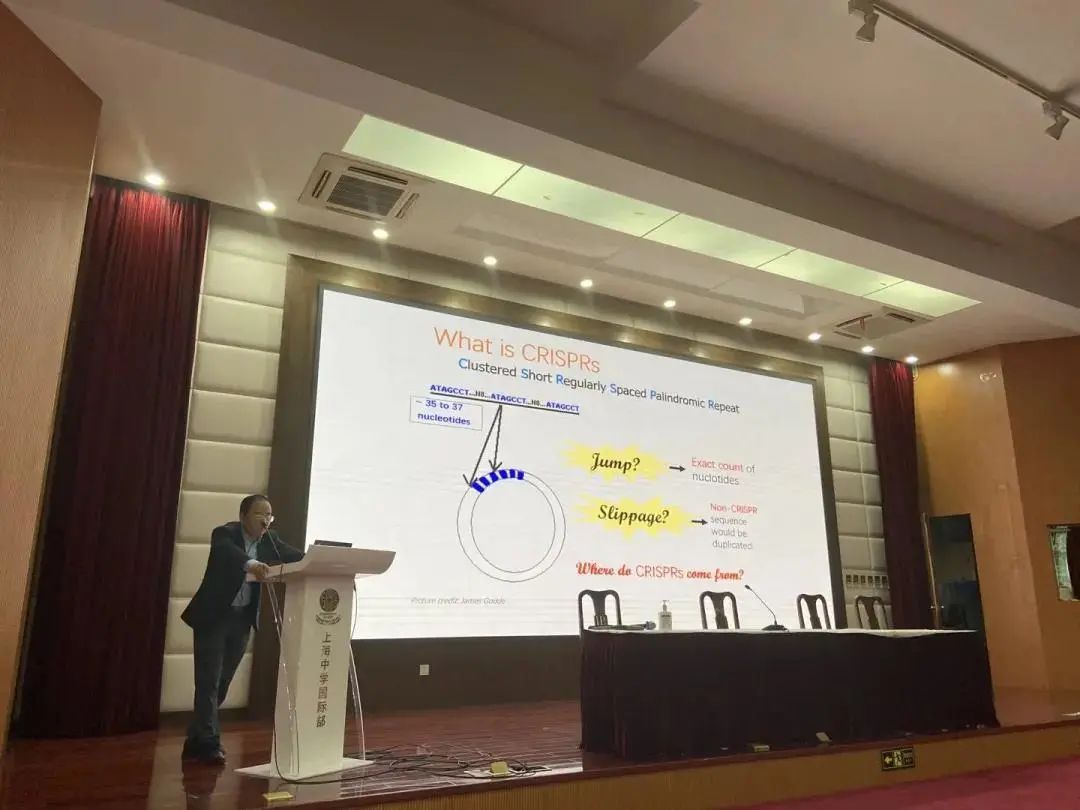 On Wednesday, October 28th, SHSID invited special guest Professor Wang Zhixin, who has been engaged in scientific research for more than 30 years, to introduce the topic of Protein Structure Prediction to all the high school students. Professor Wang is a member of the Chinese Academy of Sciences and has been working in the medical department of Suzhou University for quite some time now. Firstly, a question was brought up to everyone: "Why do we predict the structure of a protein when it can be determined by experiments?" After some discussion, Professor Wang explained that protein aggregates cause conformational disorders; thus, we need to design to optimize protein. And then, Professor Wang introduced four methods for predicting protein as well as the benefits and defects of each method. Ultimately, Prof. Wang shared his own research results with the students. Despite all the process of predicting proteins, Prof. Wang mentioned that the most important factor for every scientist is still the curiosity to discover new things in science because we live in a fantastic and creative world and that makes everything so different. With our curiosity, science is in our hands.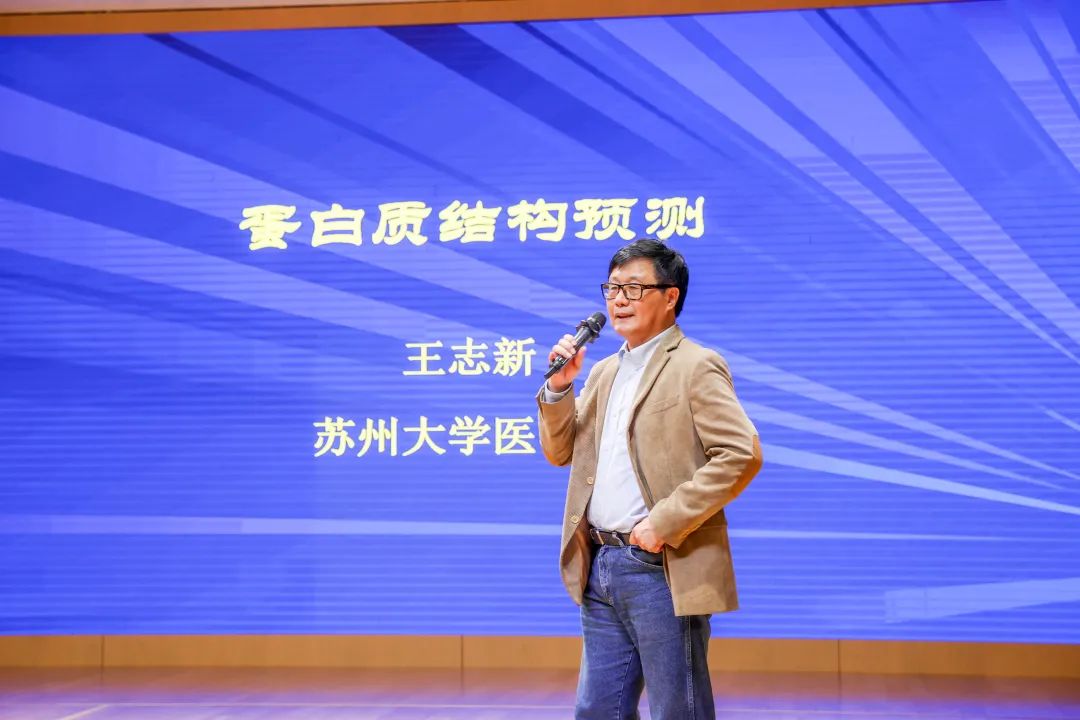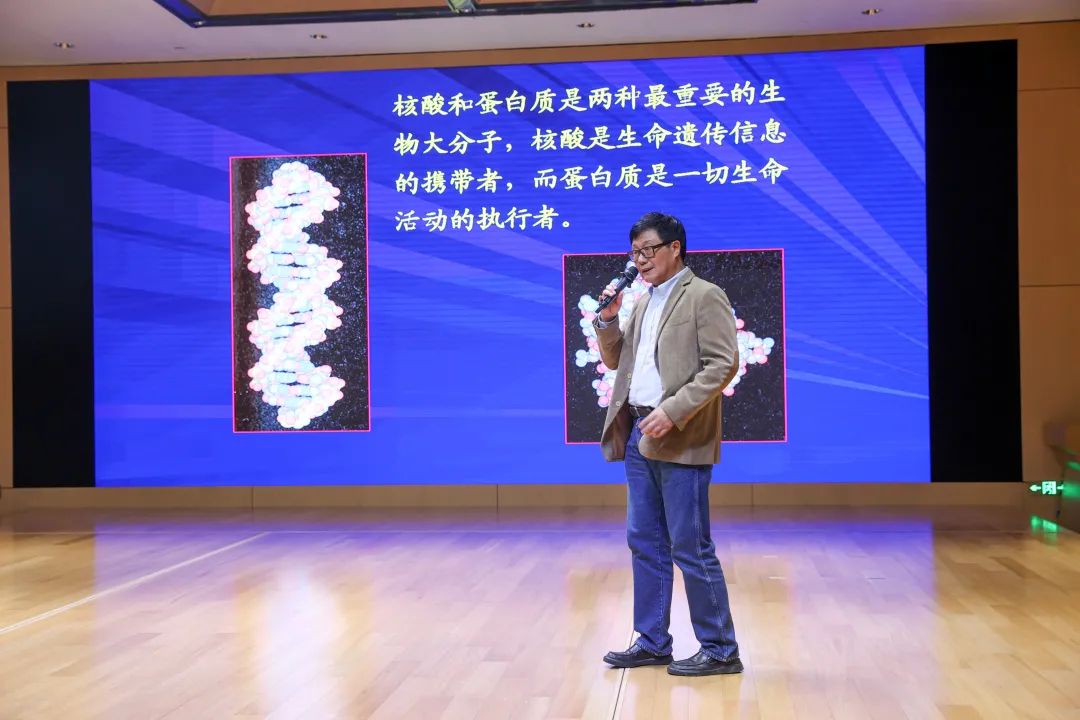 TALENTED STUDENTS AWARD CEREMONY
On the afternoon of October 28th, 2020, the Talented Students Award Ceremony was held in Zhentao Building Lecture Hall. Students and teachers gathered together to witness this exciting moment. SHSID invited Professor Wang Zhixin, Professor Wu Jiawei, Professor Qian Yuehong, and Mr. Nie Zipei to participate in this ceremony to share their experiences in research and development. Mr. Greg Kaskan and Ms. Sylvia Yang hosted this ceremony. Under the announcement of Mr. Ma Feng, Principal of High School, the Talented Students Award Ceremony officially began.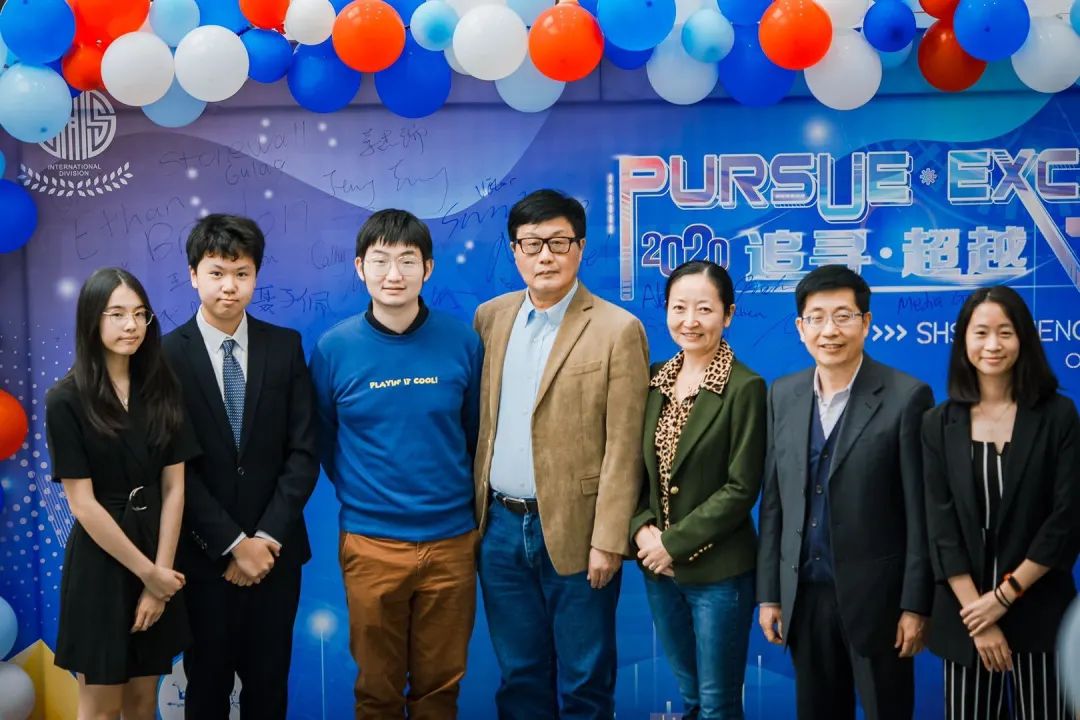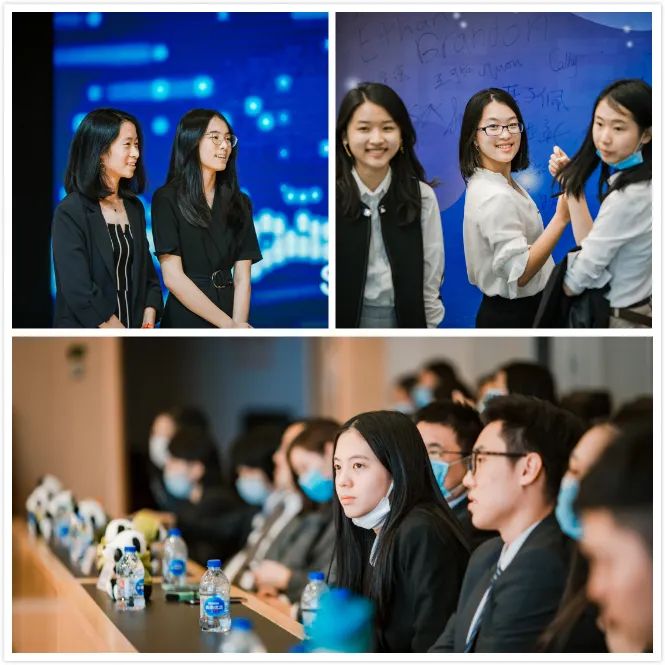 After the inspiring guest's speeches came the speeches made by students who achieved outstanding accomplishments in different fields over the past year. The first to speak was Andy Van Horssen from 11(7). Andy had great passion for what he does, and that specific area of academia is mathematics. Tracing all the way back to sixth grade, Andy revealed how, after years of persistence in math competitions such as AMC and the Dutch Mathematics Olympiad, he became closer to math than ever. Regardless of competition results, he will continue to pursue his passion for this rest of his life.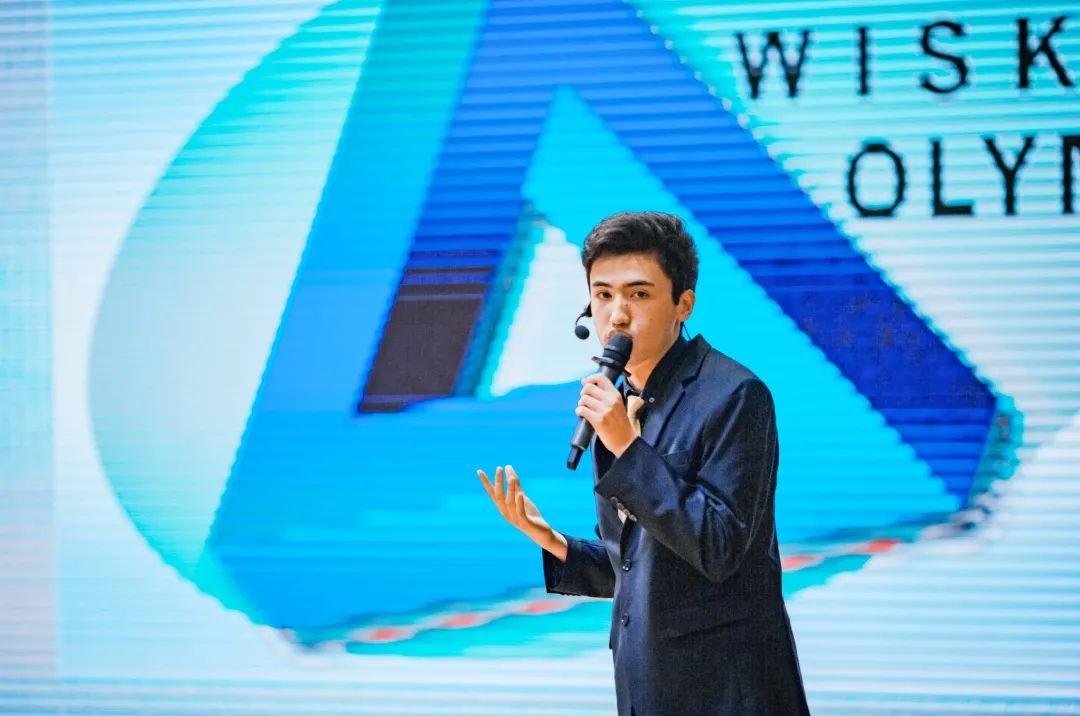 After Andy's speech came Catie Doran from 10(1). Although time was limited, Catie offered insightful understandings and suggestions on how students can deal with their stressful school life. Just as how she releases her stress by listening to jazz, students should also find their own ways to cope with stress and acknowledge that it is okay to feel down sometimes. After all, we are not alone.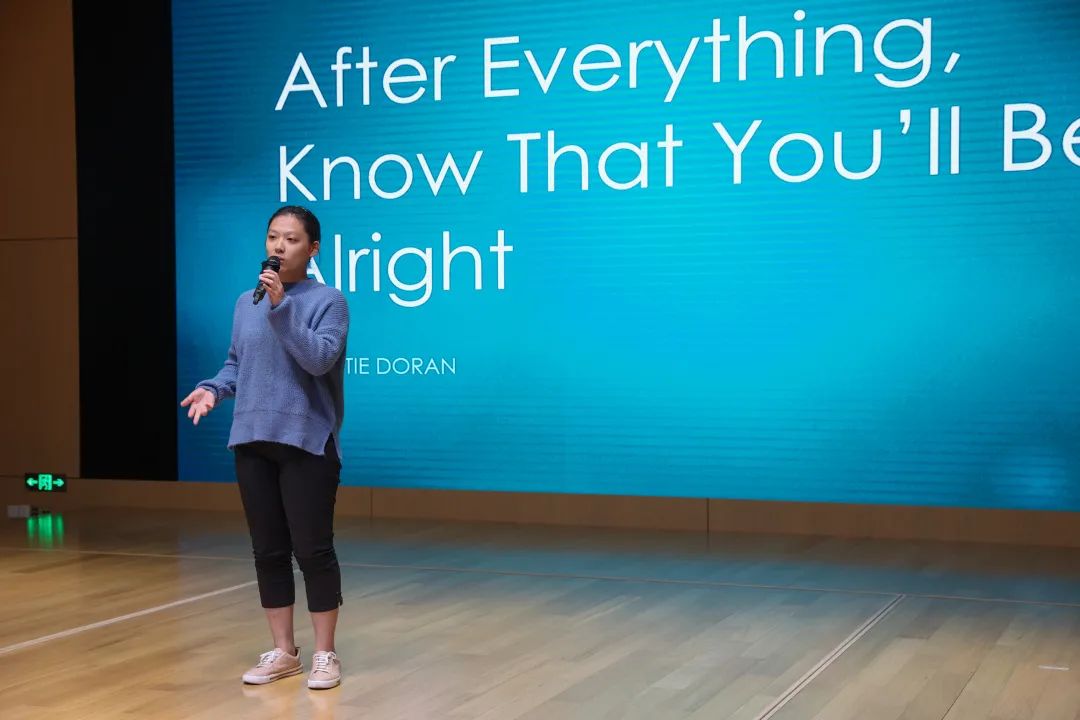 Thirdly came Ziyang from 12(2). This time, Ziyang shared with everyone the lessons she had learned from her journey in NEC, the National Economics Challenge. After she finally led her team into the US finals though countless obstacles, she and her teammates were devastated when the competition was cancelled due to the pandemic. Nevertheless, it was still a worthwhile experience as the team learned the importance of resilience in the face of adversity.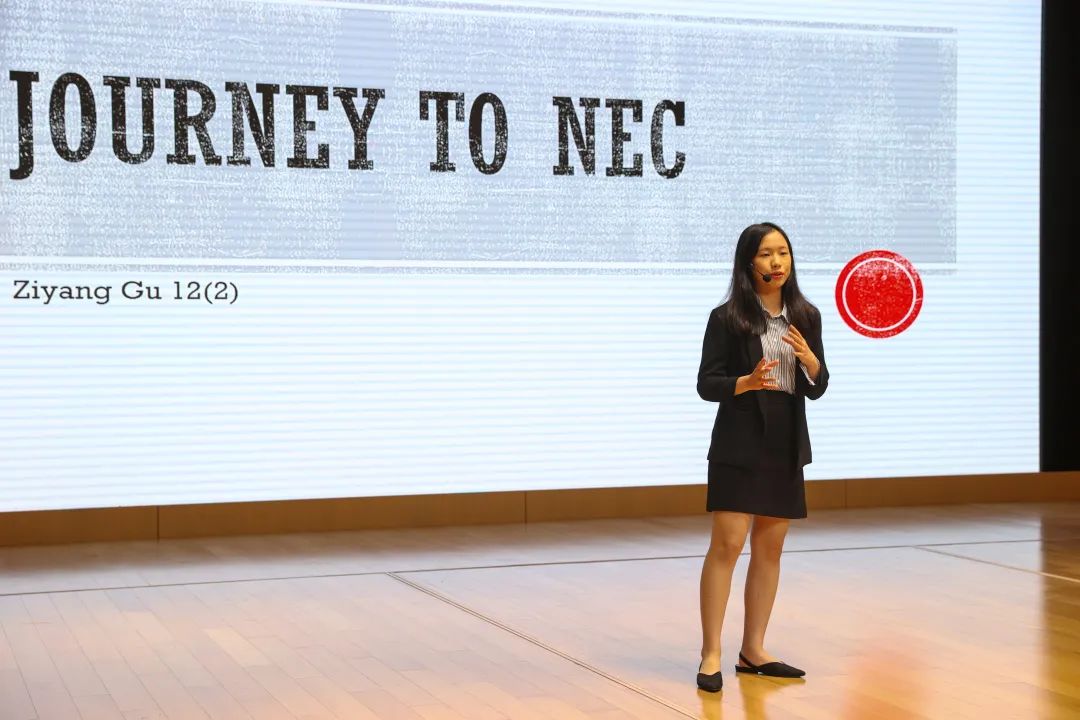 The fourth to speak was Michel Guo from Grade 10. By sharing his passion in IT ever since he was a kid, Michel pointed out the inextricable relationship between programming and logic, as well as the necessary challenges one must face to excel in the area.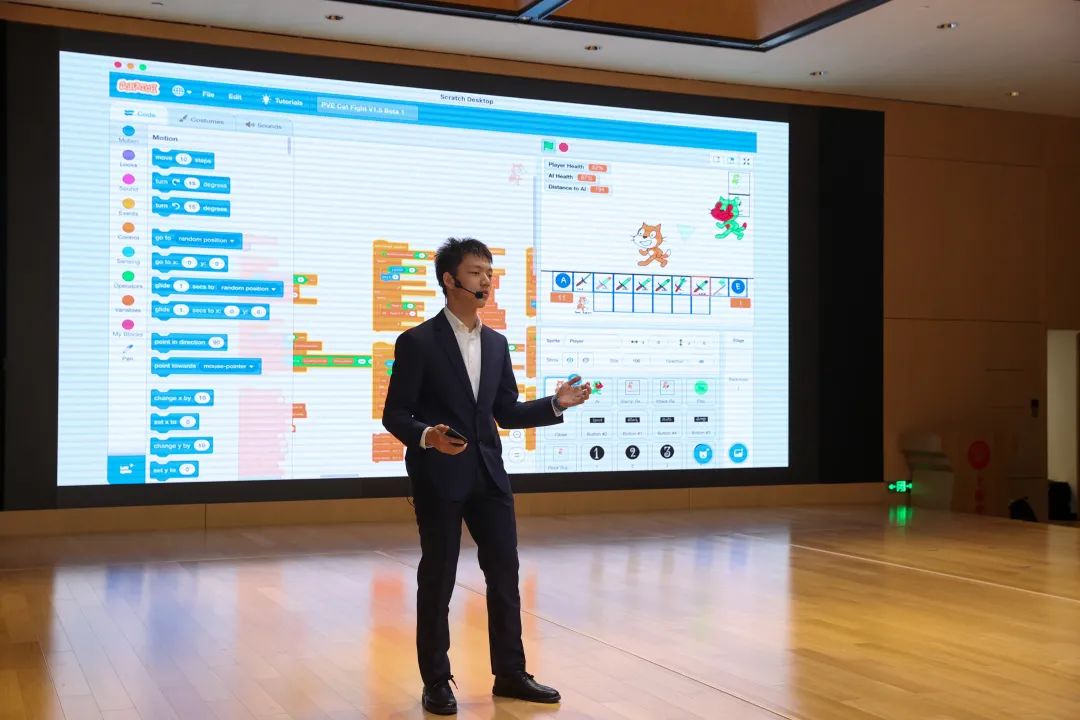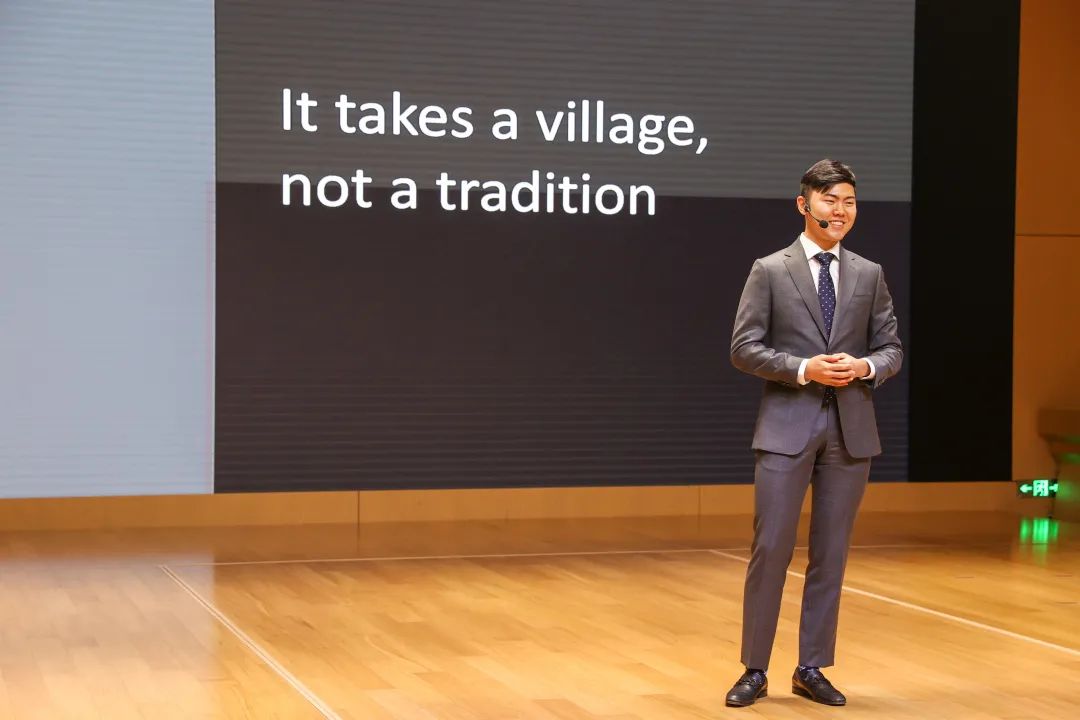 Finally, Felix Qin from 11(1) spoke. Felix is interested in both mathematics and the Model United Nations. However, other than just sharing individual competition experiences, he emphasized the importance of teamwork. In the long run, one of the most valuable experiences one can gain is to invest in teamwork. At the same time, one must not be afraid to try new things.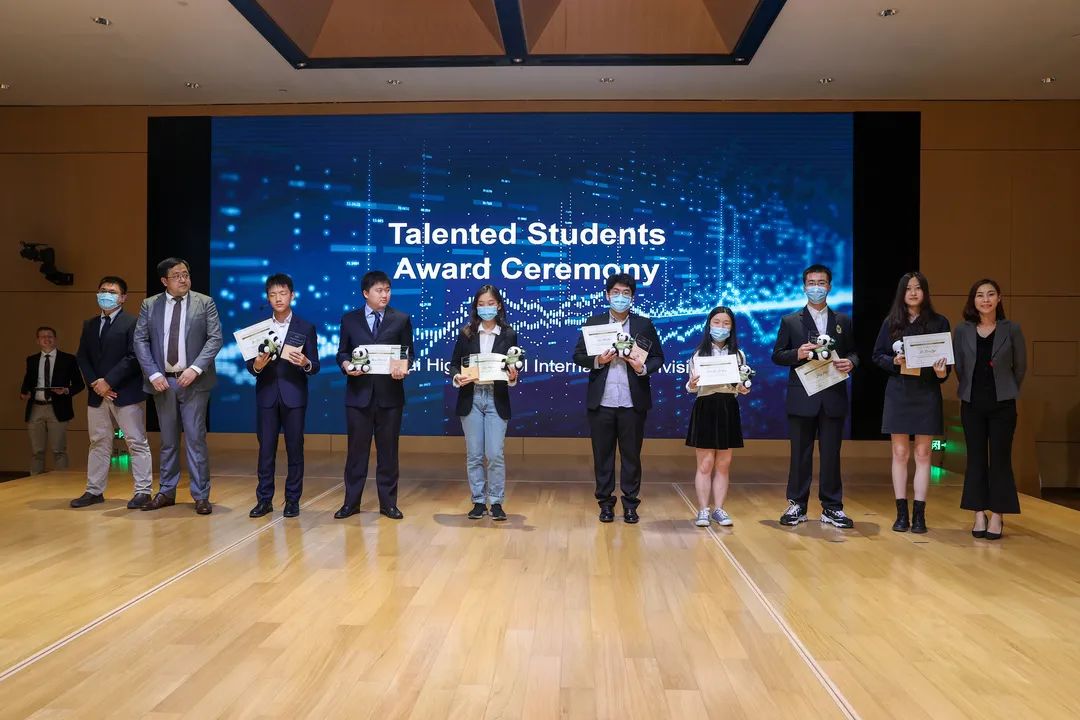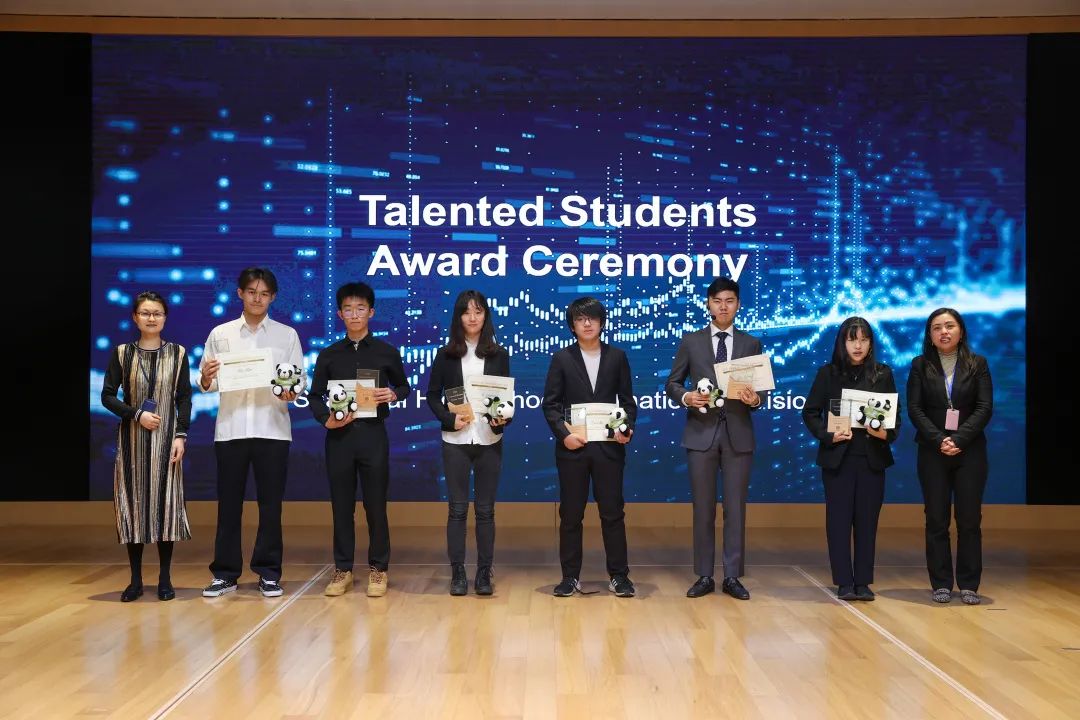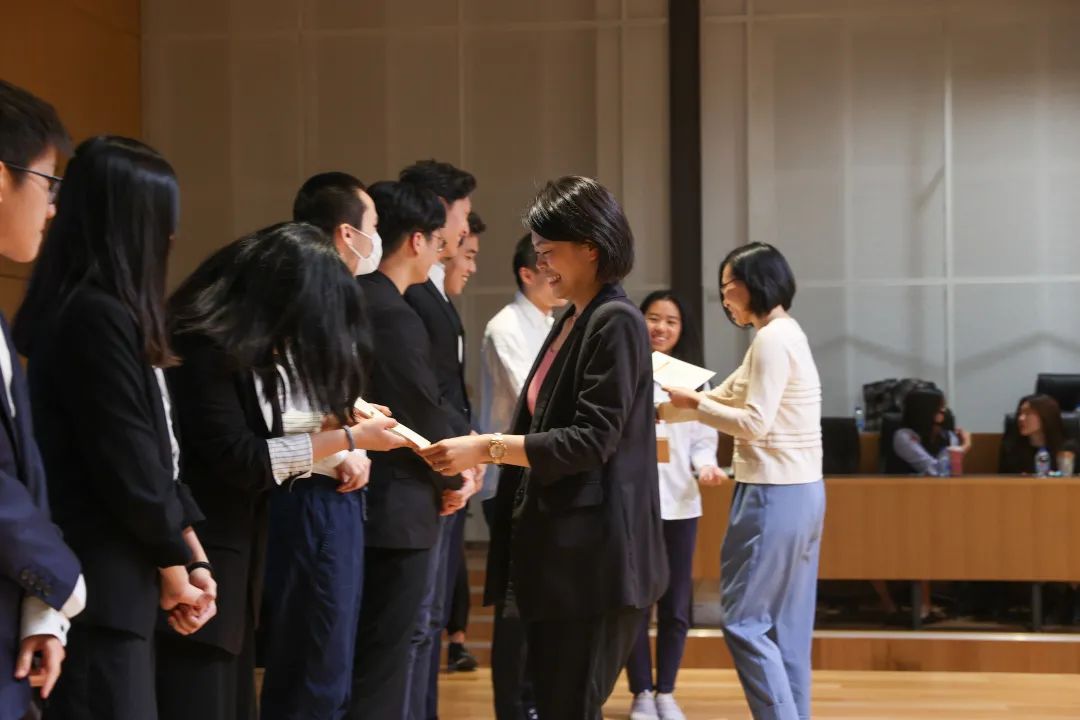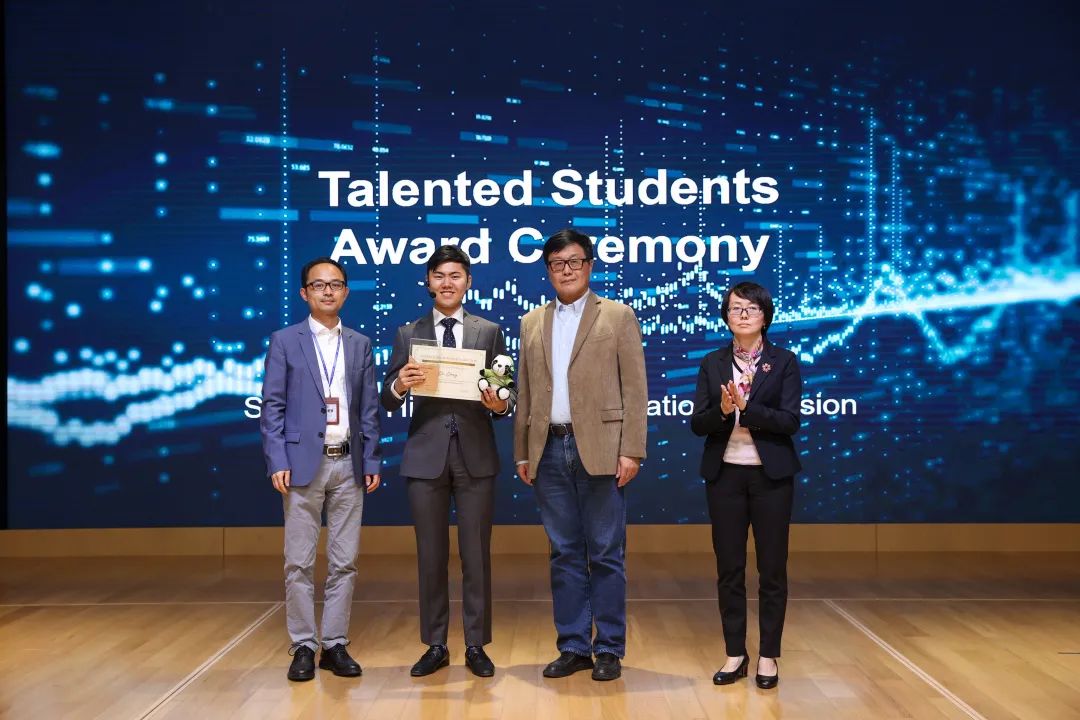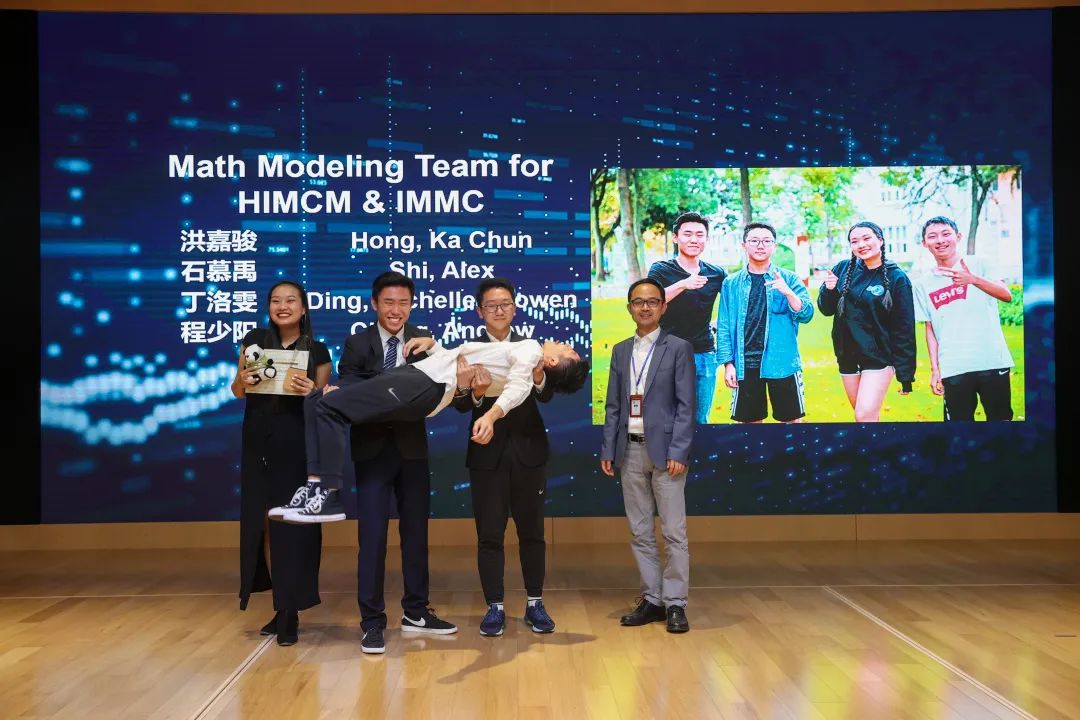 The inspirational speeches from all these students and rounds of congratulations given to the award recipients gave a meaningful ending to the 2020 SHSID Science Fair. Under the guidance and inspiration from the experts, we hope SHSID students can illuminate the sea of science and technology with the power of dreams and imagination, and never stop taking the steps of pursing and excelling.
(Written by Amy Kim and Katelyn Guo Pictures by SHS Media Center, Hui Liao, Alicia Zheng and Ethan Lee Supervised by Hazel Gu, Jialong Liu, Sijia He, Qian Zhang)