In this golden autumn of the year came another bilingual debate competition participated by the students from both SHS and SHSID. This innovative debate competition held by Shanghai High School has entered its fourth year and has now become one of the annual brand activities among students. On the afternoon of November 18, Shanghai High School local and international division bilingual debate final round was held in the Lecture Hall of the Zhantao Building.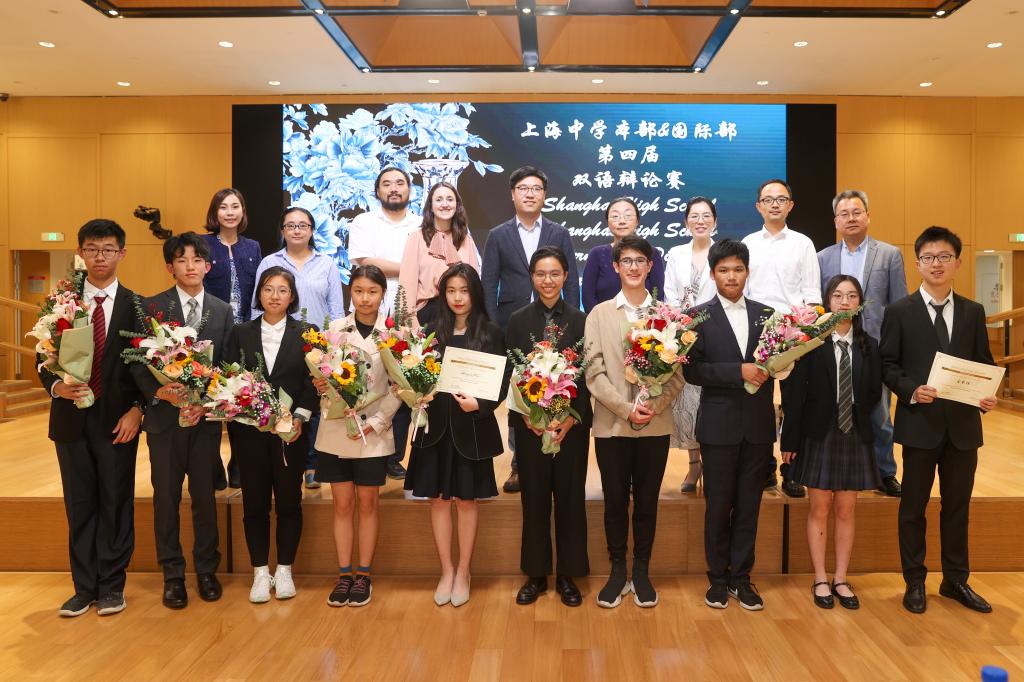 Under the topic of whether personal interest or social demand is of more importance when choosing the college major, both teams brought an exciting, wonderful and neck to neck performance, raising rounds of laughters and applause from the audience.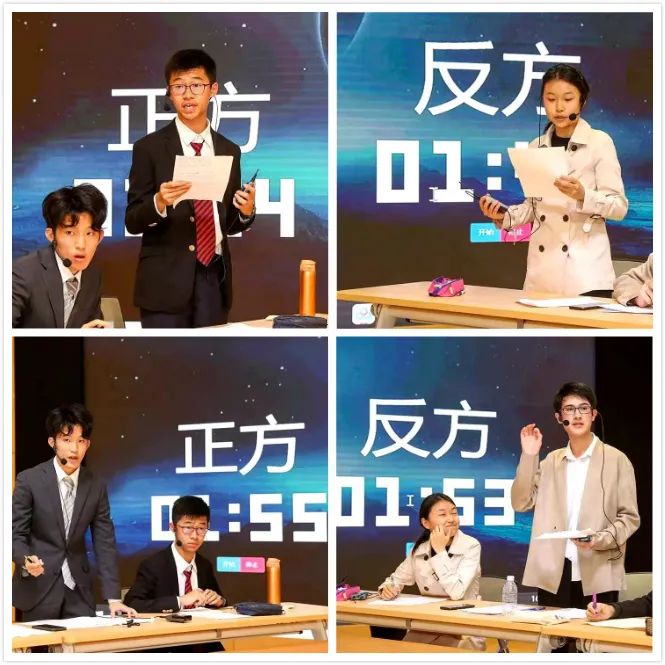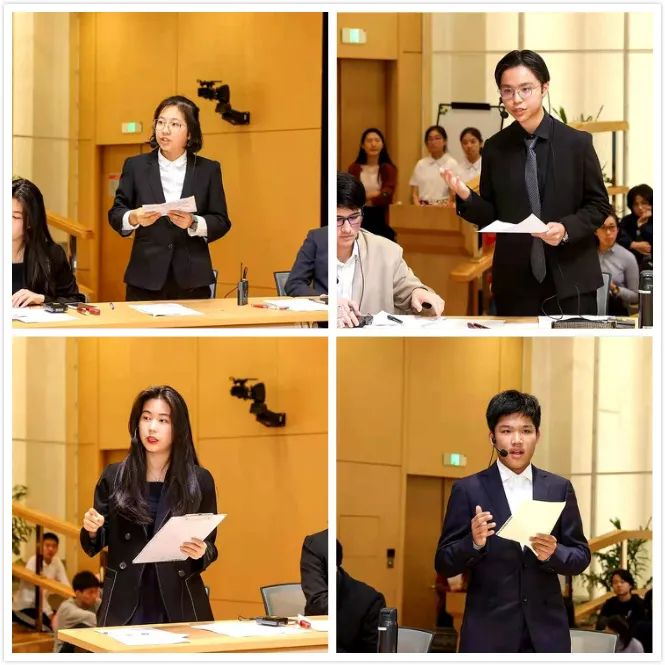 The 7 judges of the panel included Chinese and foreign teachers from SHS and SHSID, and 2 guests from media industry. Their comments brought warm appreciation and encouragement to both teams.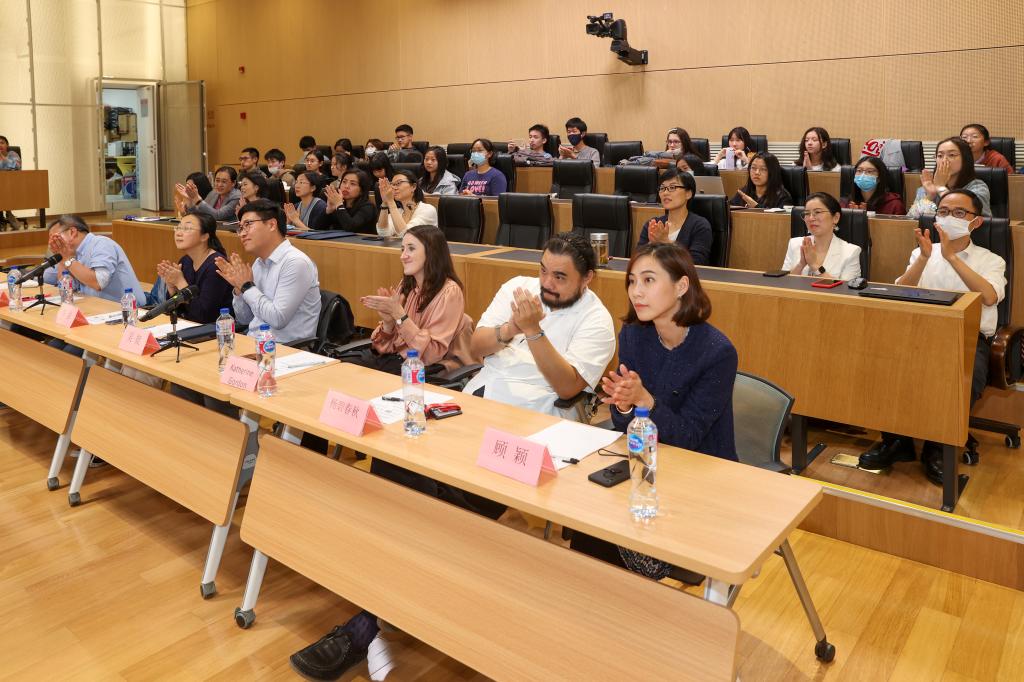 Final Round Audience
In the end, the Con side gained an edge and won the championship. Ms. Yang Rong, the director of SHS moral education department, and Mr. Ma Feng, SHSID high school principal, presented awards to the champion and runner-up students. Lin Yuqing from the Con side once again was voted as the best debater with her eloquent speech.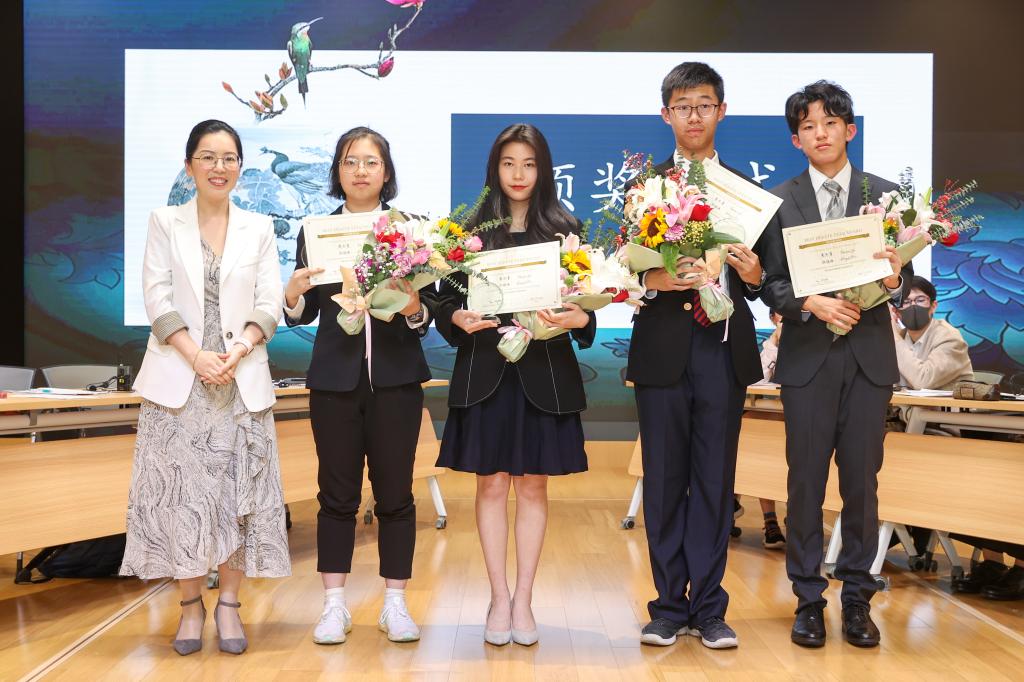 Review of the Debate Season
In September, the first round of bilingual debate competition kicked off in the local and international division respectively. After intense competitions, a total of 32 contestants entered the second round.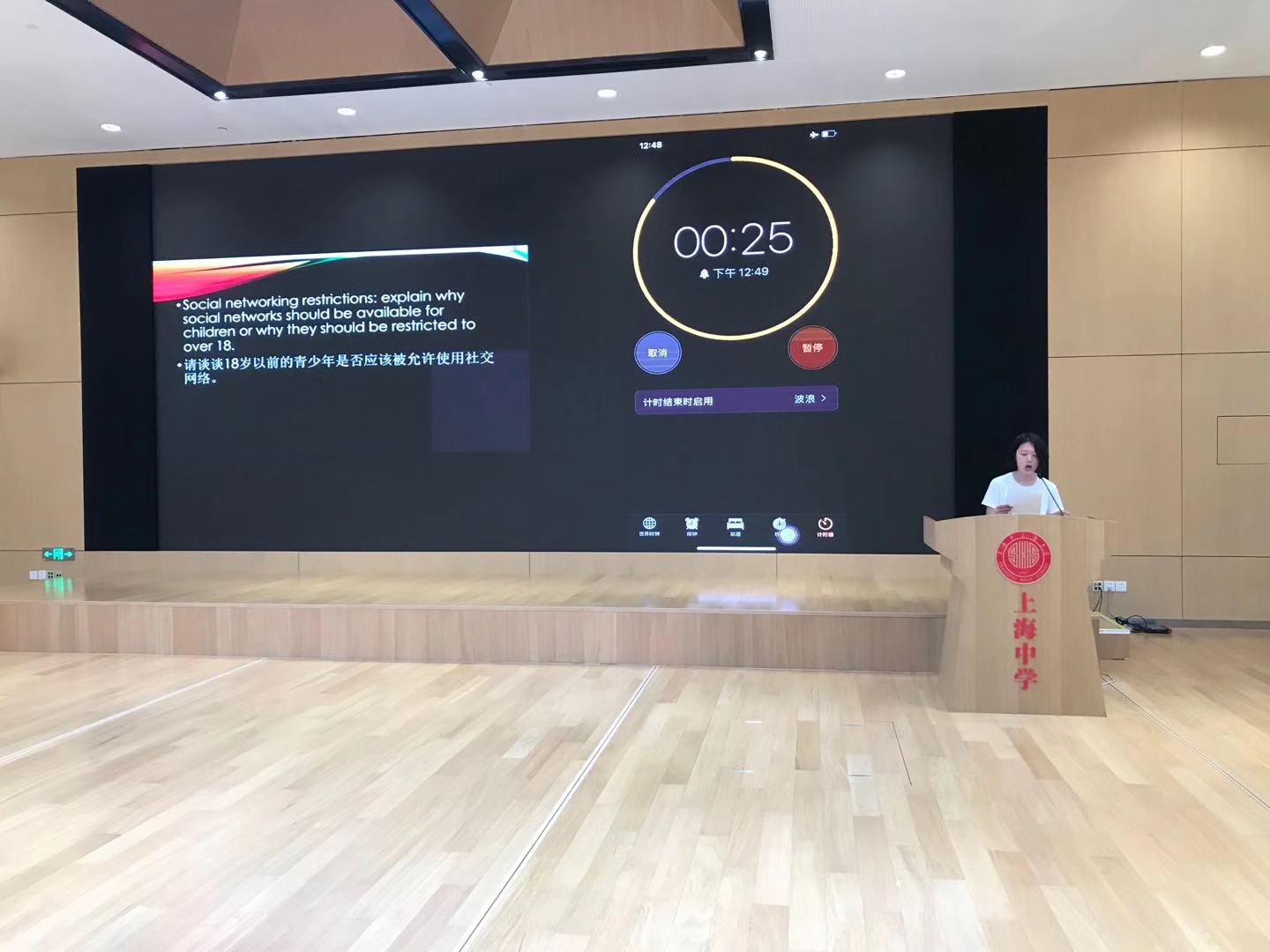 Preliminary Bilingual Speech Contest in SHSID
On September 29, the 32 contestants from both divisions gathered in Zhentao Building recording classroom. These contestants met each other for the first time and chose their team members through face-to-face communications, and finally formed 8 teams. Each team consisted of two students from SHS and two students from SHSID.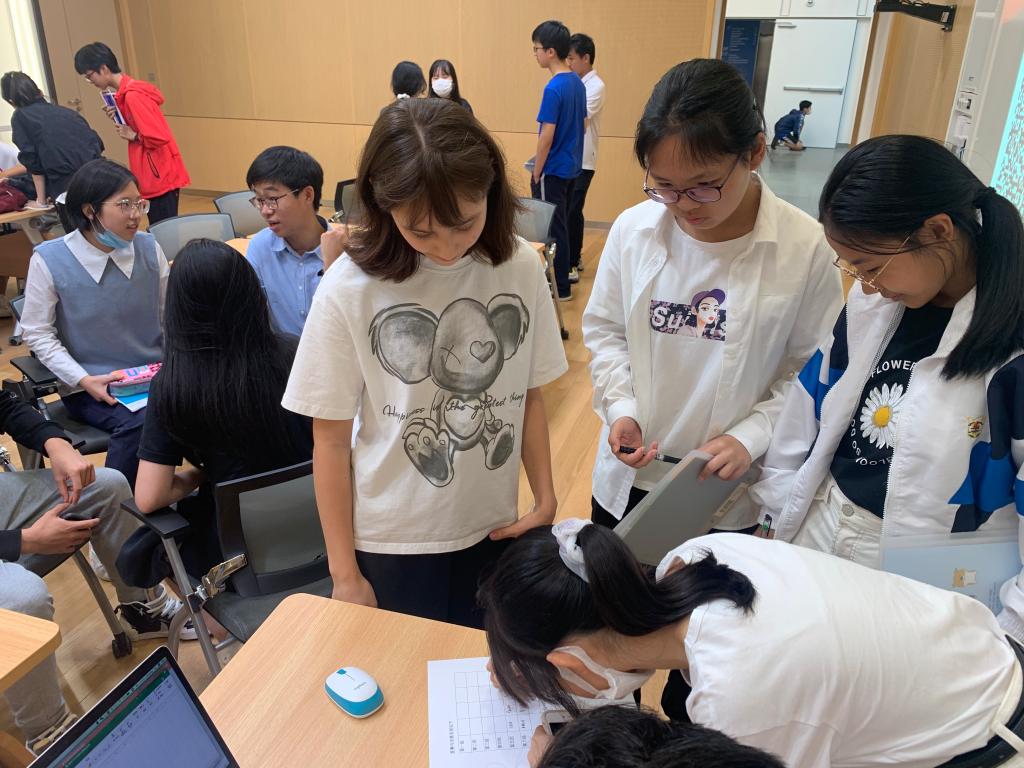 First Meeting of 32 Contestants
Through six competitions in October, after debating on the topics ranging from the freedom of the era of big data, to the pros and cons of peer pressure, two teams eventually made it to the final round.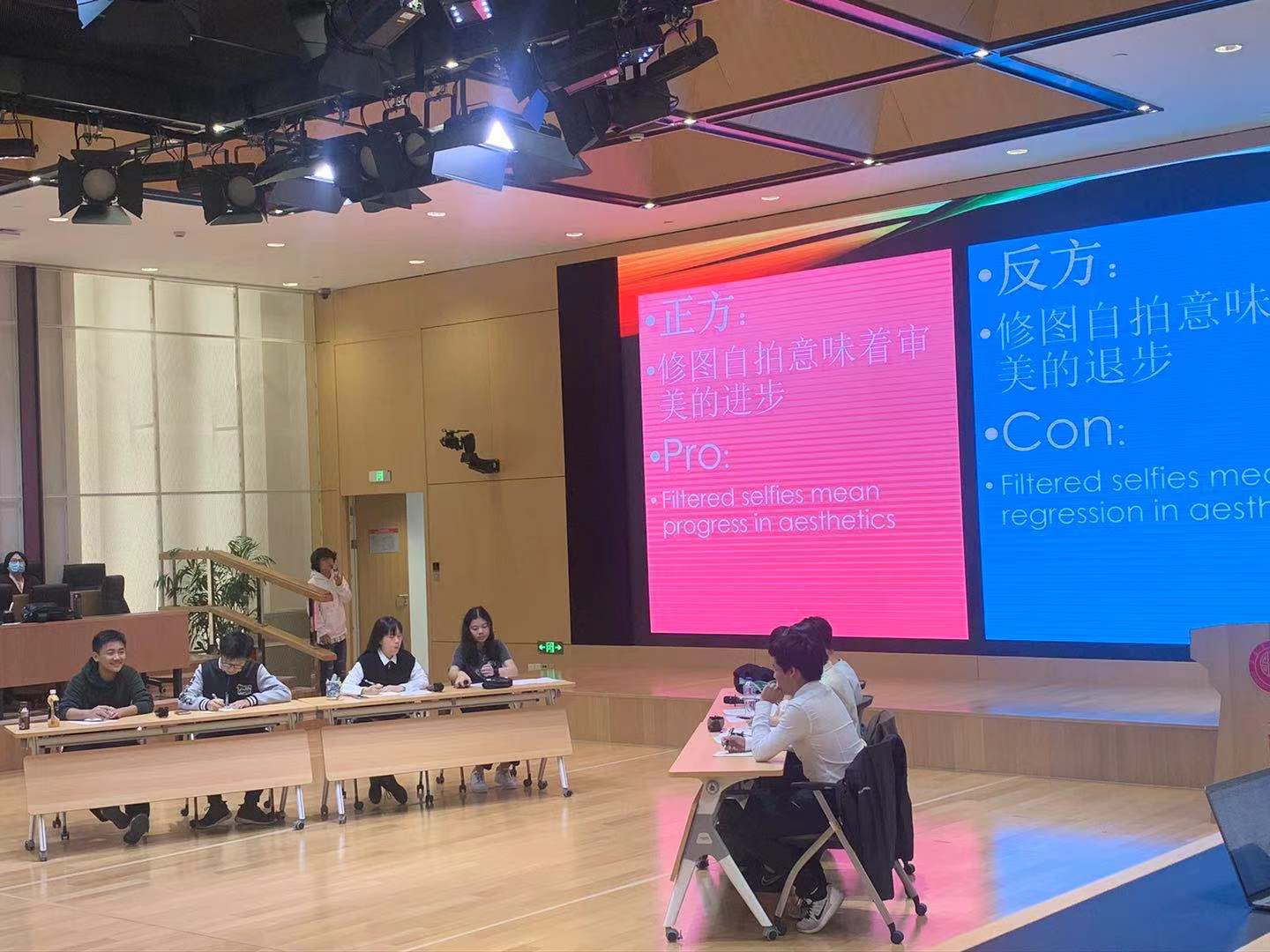 Second Round Debate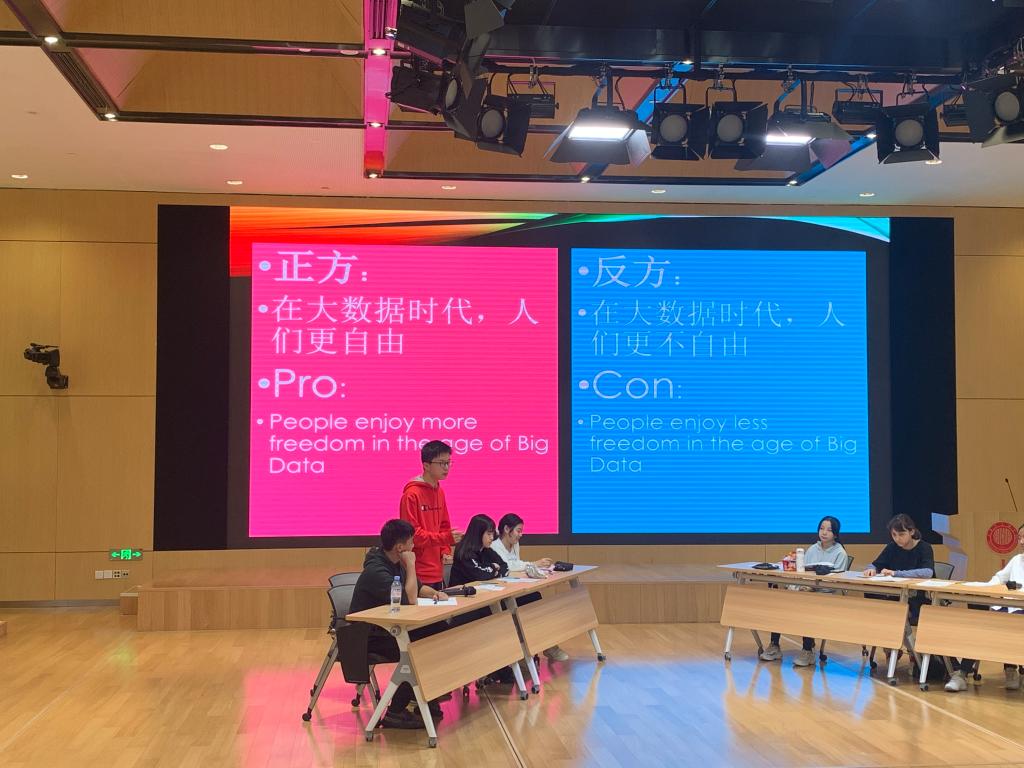 Through each debate and practice, it can be clearly seen that the students' adaptability and team chemistry kept improving, and the students from both divisions have been much closer with each other and finally became well-paced teammates. Let's have a review of the students' wonderful performances in the debates over the two-month schedule.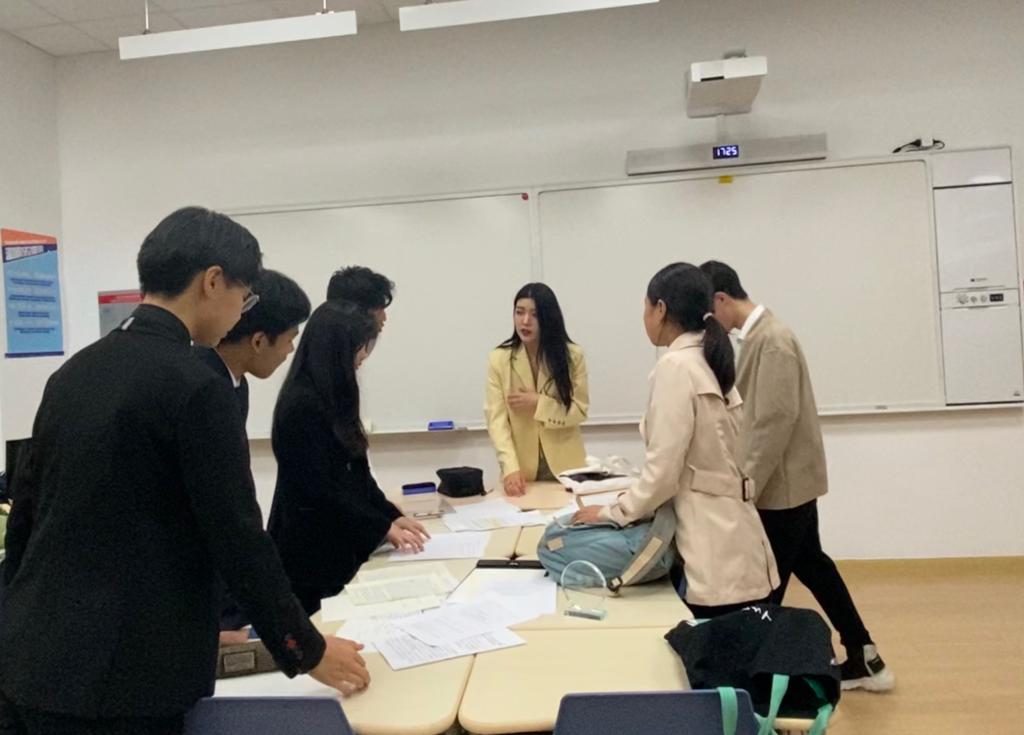 Communication between Students of Two Divisions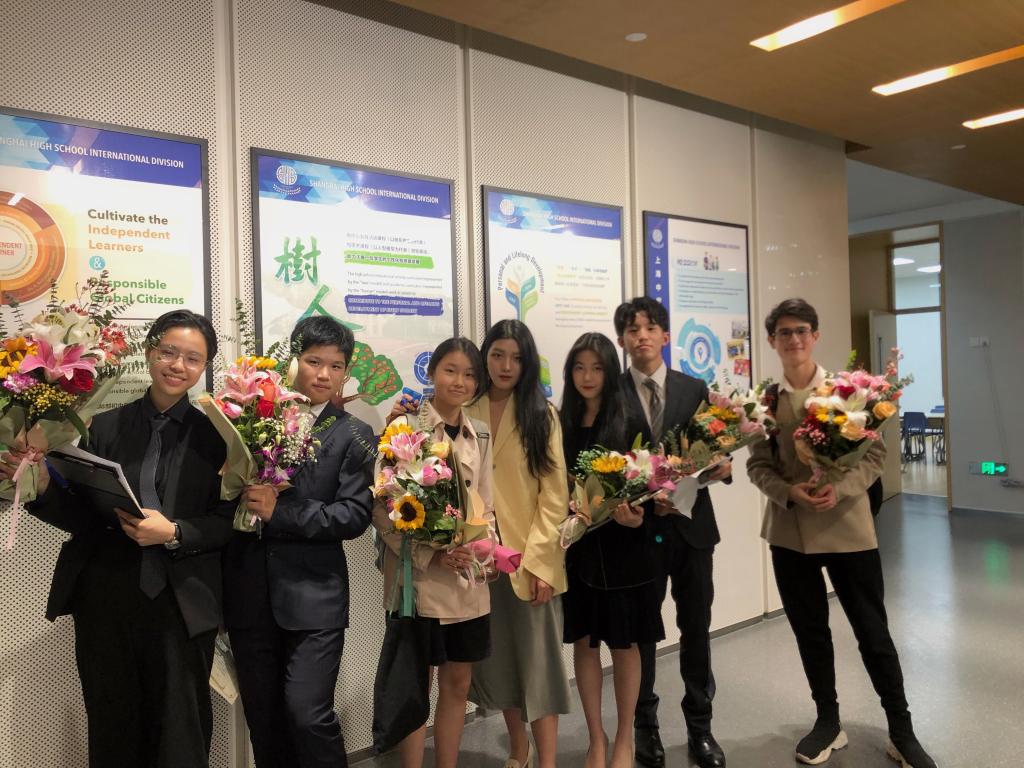 The Fourth Shanghai High School Local and International Division Bilingual Debate Competition successfully came to an end. In this activity, Shanghai High School students fully demonstrated their infinite innovation and vitality, and improved their debating skills and spirit of cooperation. Shanghai High School will continue to strengthen the mutual learning and the cultural integration between the two divisions, and strive for being a "World Top Researching-and-Innovation Based Chinese School of Primary Education ".
(Written by SHS & SHSID Bilingual Debate Competition Commission Pictures by SHS Media Center)