With the semester drawing to a close, the last G7 non-native traditional Chinese culture lecture was held this Wednesday (June 2, 2021). It was delivered by Ms. Liu from the G7 non-native Chinese group. Mr. Ni Minxue, Director of Middle and Primary School Teaching Affairs Center, attended as a special guest. To welcome the approaching Dragon Boat Festival, the lecture aimed to enrich students' understanding of Chinese traditional festivals. Relevant historical origins, such as legends and folk activities, were covered. Through the on-site exchange, sharing, and interactive activities, the lecture exposed students to the profound cultural essence of the festival.
To draw a complete picture of the Dragon Boat Festival, Ms. Liu started by explaining in detail the origin of the term "Dragon Boat Festival" in classical literature. Then she presented the story of Qu Yuan, Wu Zixu, and Cao E. By explaining the deeds of these classic characters, students were able to learn about the cultural background of the festival. In addition, Ms. Liu introduced many traditional activities such as dragon boat racing, eating Zongzi (a traditional Chinese rice dumpling), showering in herbal water, and painting your forehead with realgar wine. The students experienced the unique charm and fun of the Dragon Boat Festival through Ms. Liu's words.
To help students obtain a more authentic feeling of the customs, in the interactive section of the lecture, Ms. Liu designed several activities. For example, she asked the students to choose cards, write blessings, and paste them on her hand-made Dragon Boat. Additionally, the students dyed the unique festival sachet, and the teacher and students tied colorful ropes for each other. At the end of the section, a lottery draw was held with several lucky students winning calligraphy works written by Mr. Ni. Through the diversified experiences in this lecture, everyone achieved a deeper understanding of the Dragon Boat Festival and experienced the beauty of Chinese cultural heritage.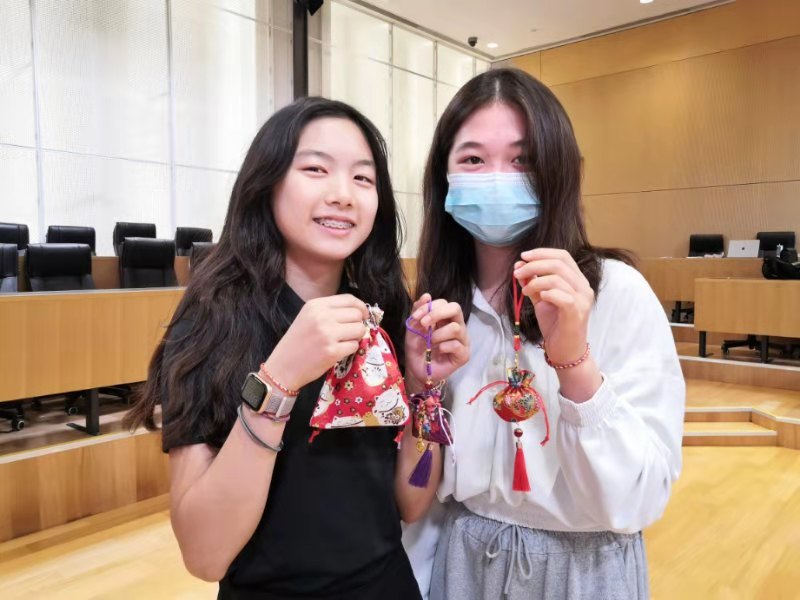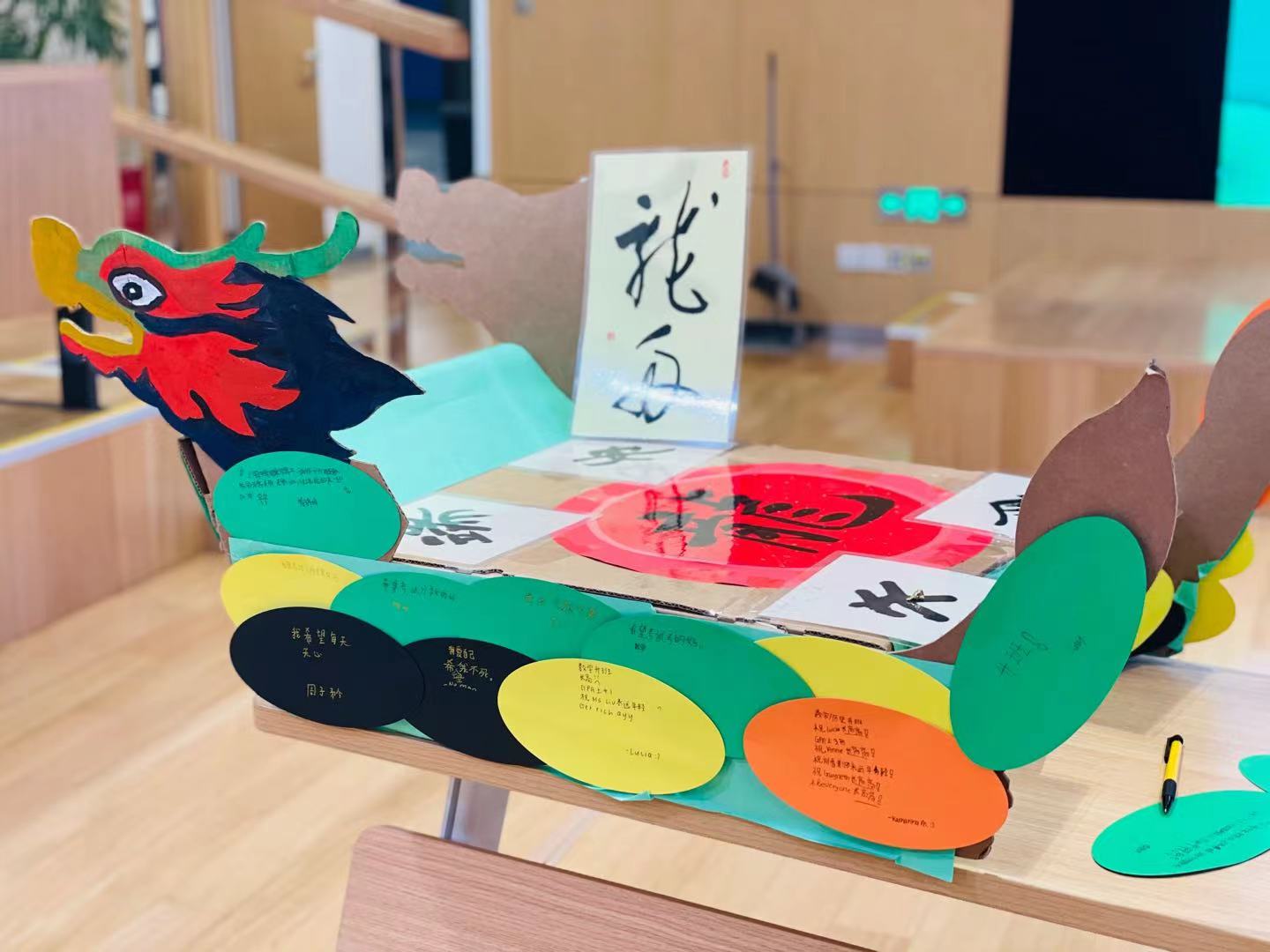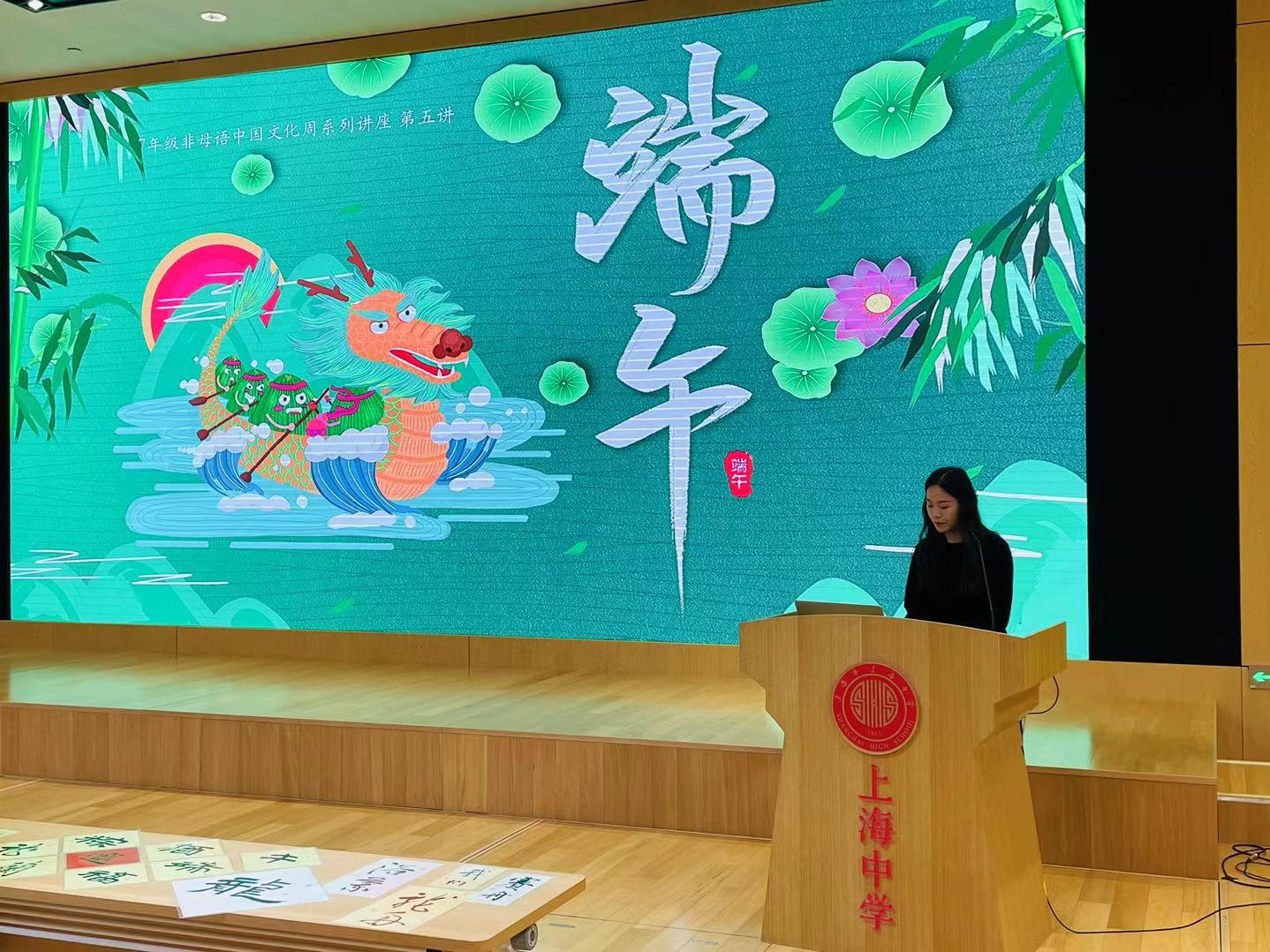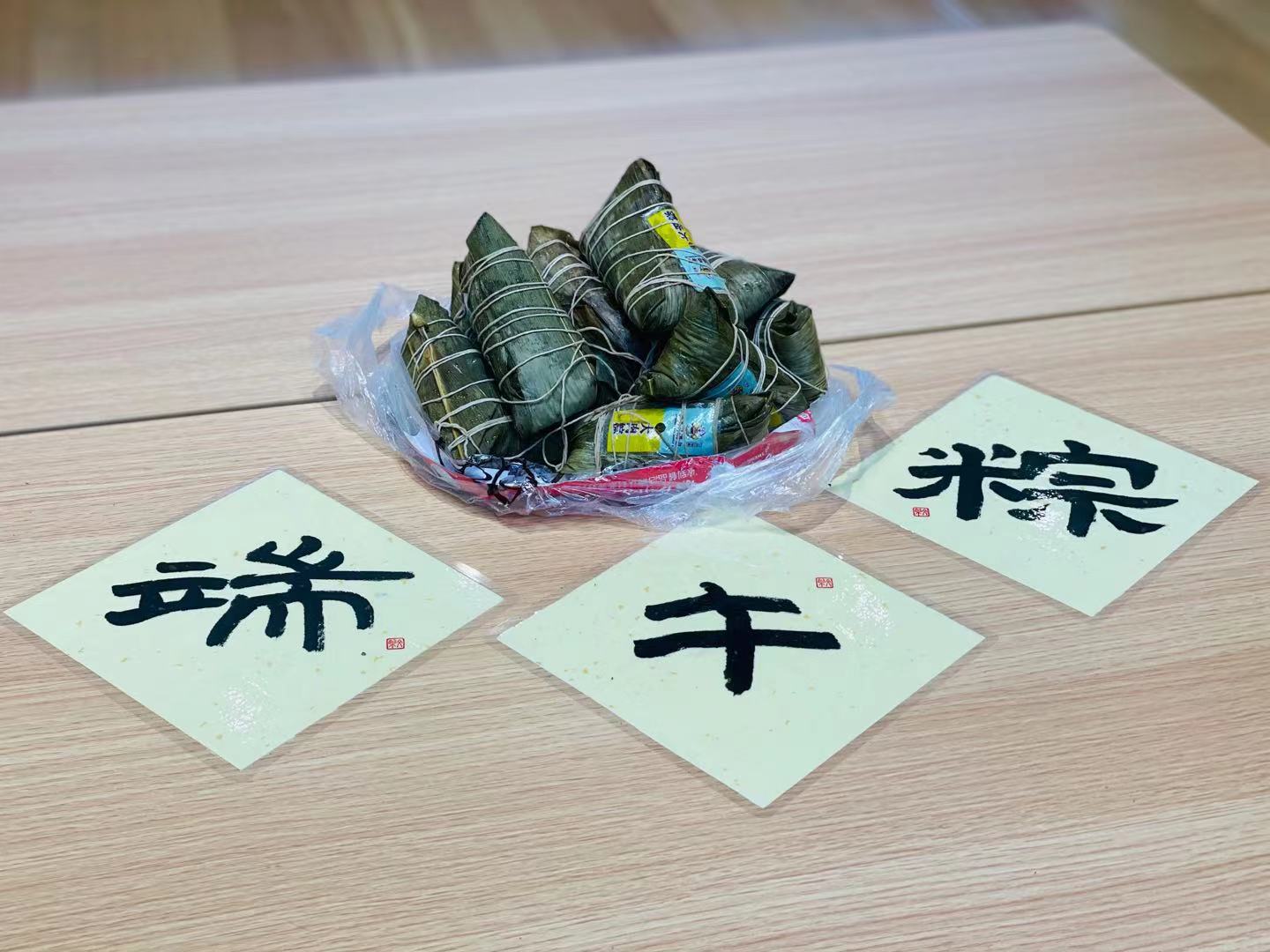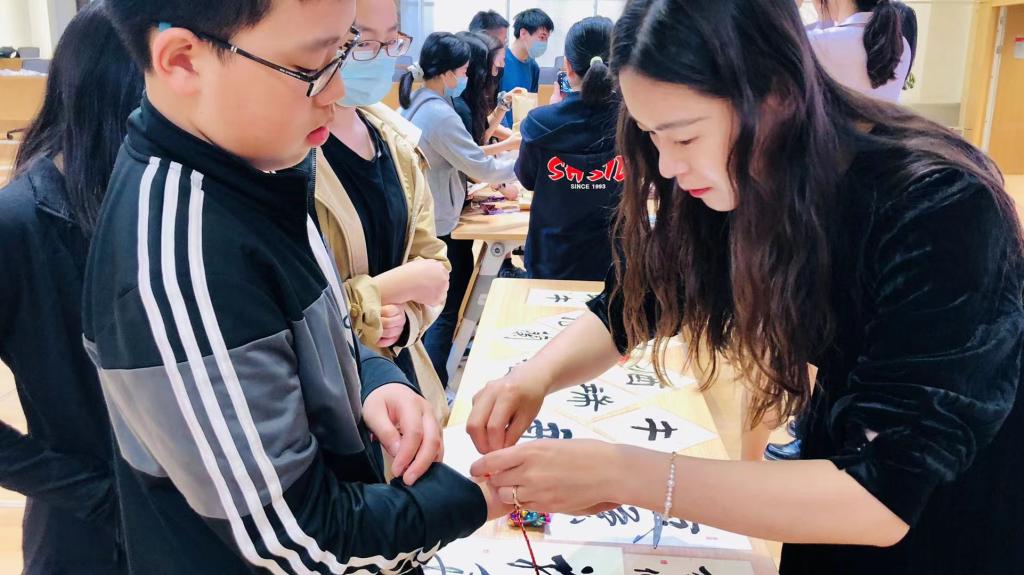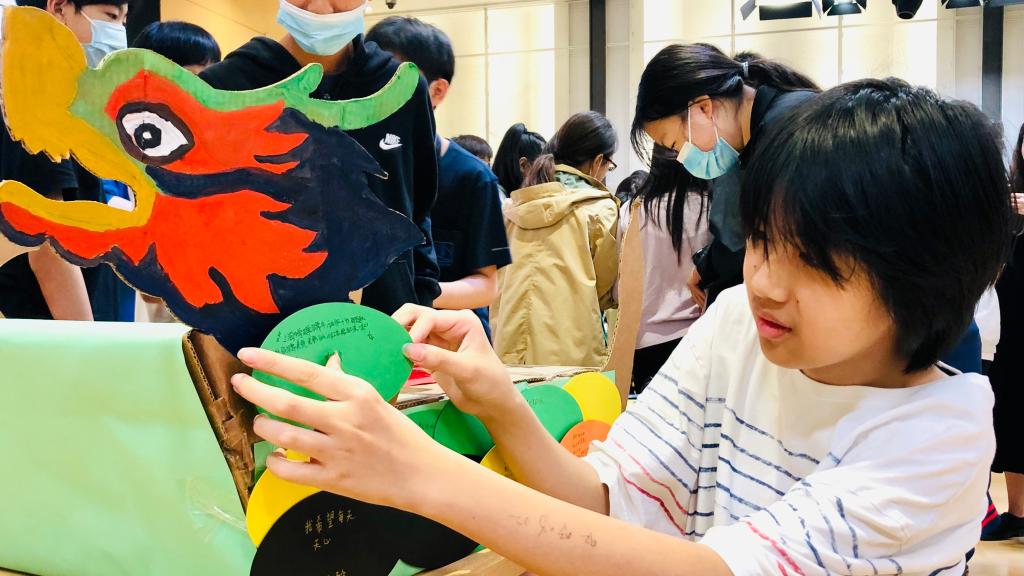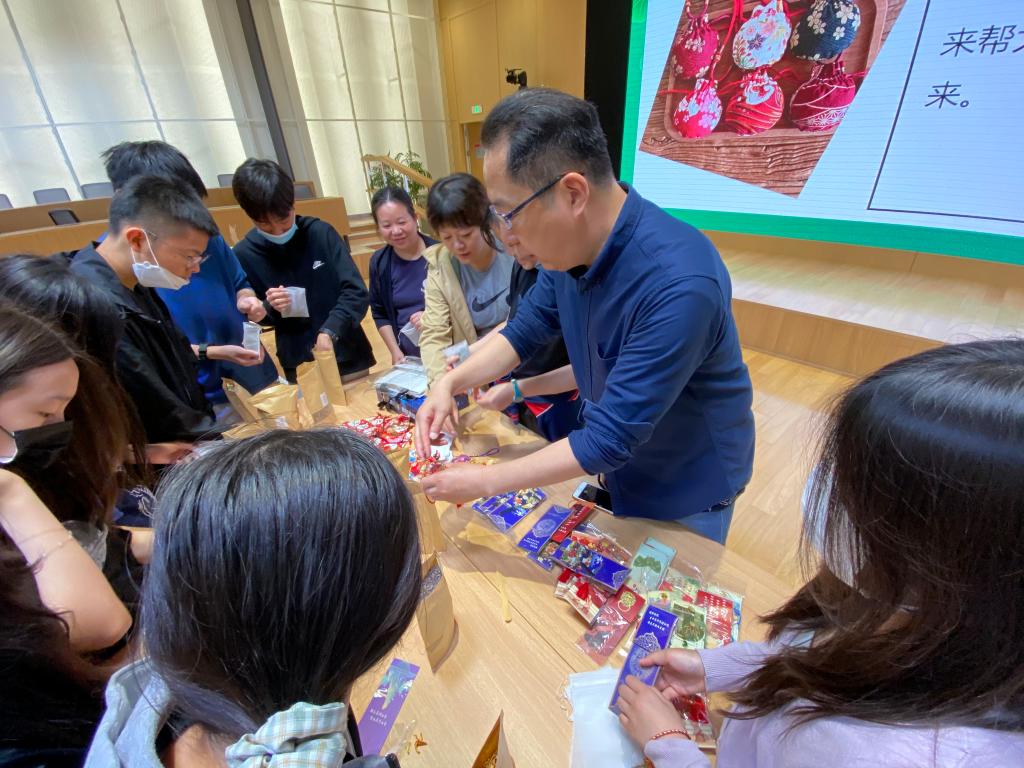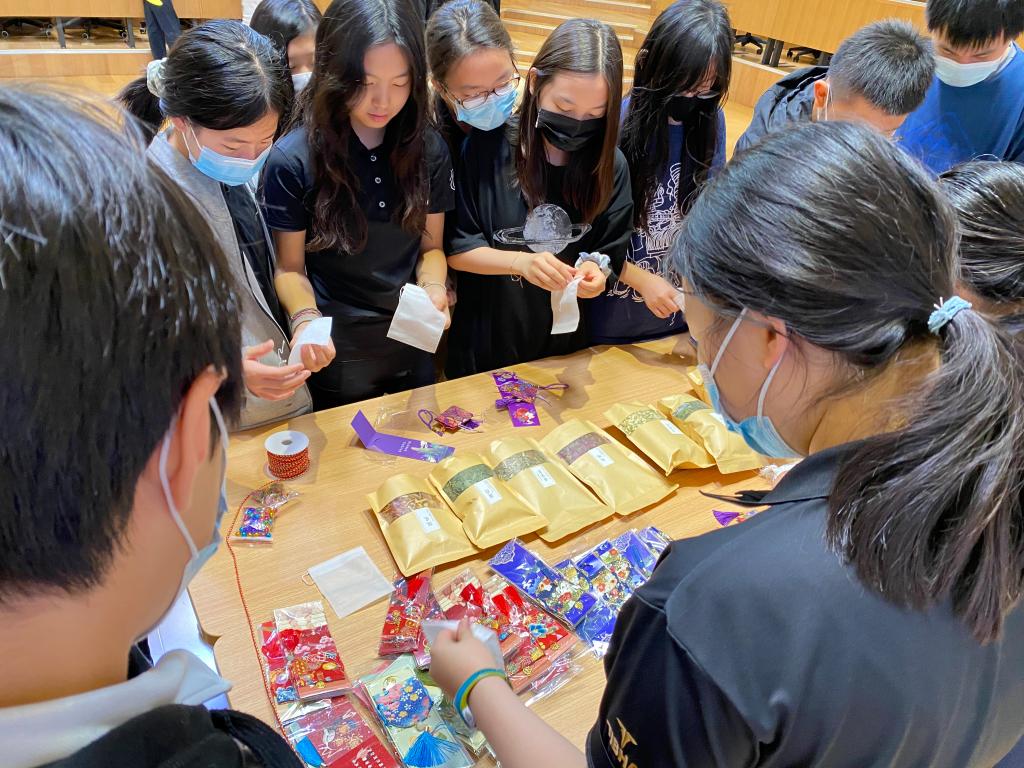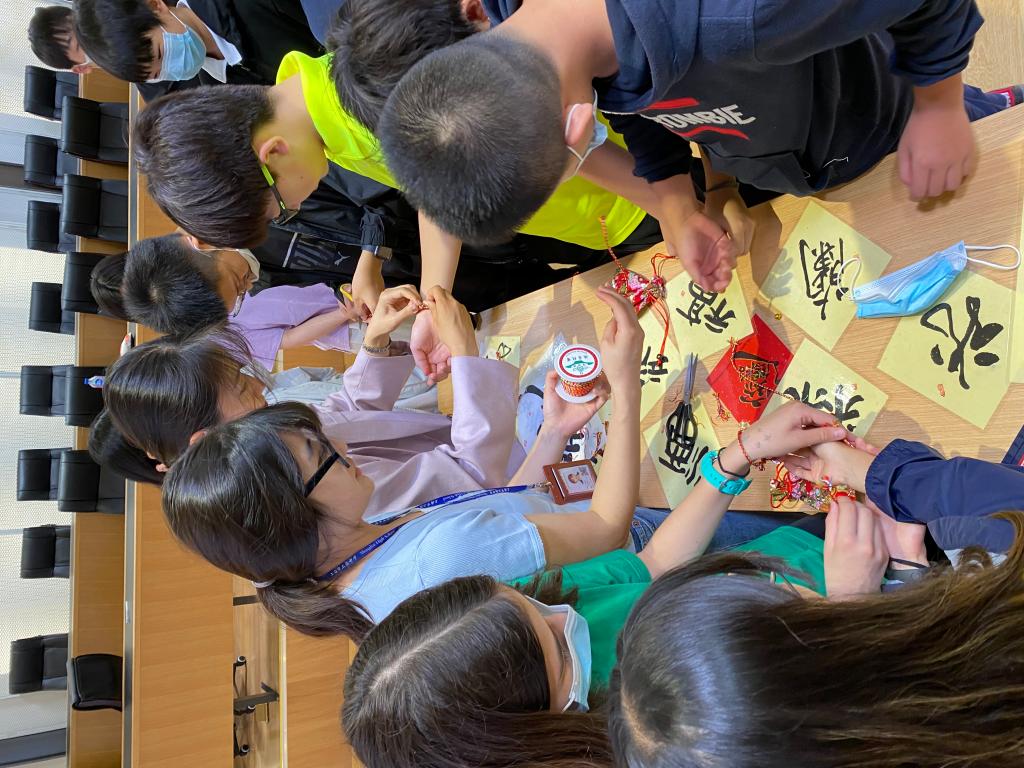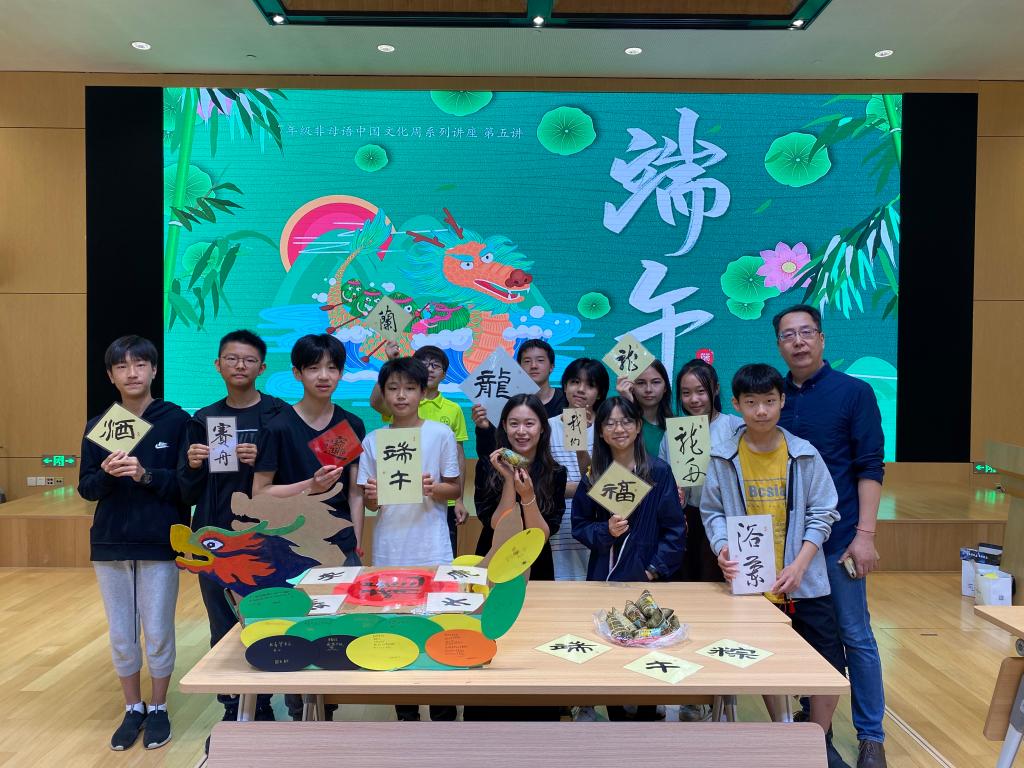 (Written by Zhao Shuyi Pictures by G7 Non-native Chinese Teachers Edited by Huang Shiyuan, Mikah Jimenez)