The genome is the sum of all genetic material of an organism. Interpreting the information in genomes is a necessary part of exploring the mysteries of life. On June 1, the audience was honored to have invited Mr. Wang Kai from the BGI Group to give an online lecture about the past, present, and future of genomics to students and teachers at SHSID.
The lecture connected key events in the history of genomics, such as the Human Genome Project, into a fascinating story. Unlike the scattered knowledge gained from reading textbooks, the lecture let everyone see how various inventions and discoveries promoted and influenced each other, and finally came into being. For example, the cumbersome process of the traditional sequencing method led to the invention of sequencing automation. Meanwhile, the audience also saw how knowledge and technologies from other disciplines, like X-ray diffraction, have repeatedly promoted revolutions in life science and opened up new research fields. Mr. Wang's vivid storytelling, together with his exquisite PPT, made everyone feel like they were enjoying a great documentary. You may know who discovered the double helix structure of DNA, but you may not know the genius and "willful" sides of these scientists. You may understand how the sequencing of the human genome is done. Yet you may not have heard of the war between science and business back then. With the rapid development of science and technology, the research of genomics is getting deeper and more widely used. For example, in the COVID-19 pandemic, the acquisition of the viral genome sequence has played a decisive role in virus identification and vaccine development. In the near future, genomics will demonstrate its value in precision medicine and other fields, bringing us one step closer to interpreting the mysteries of life.
Along with Mr. Wang, the audience experienced the glorious history, exciting present, and promising future of genomics. Forty minutes passed by in an instant, and the students felt that they hadn't learned enough and wanted more. When answering students' questions, Mr. Wang once again emphasized the interdisciplinary nature of genomics, and encouraged students to put effort on cultivating interdisciplinary skills.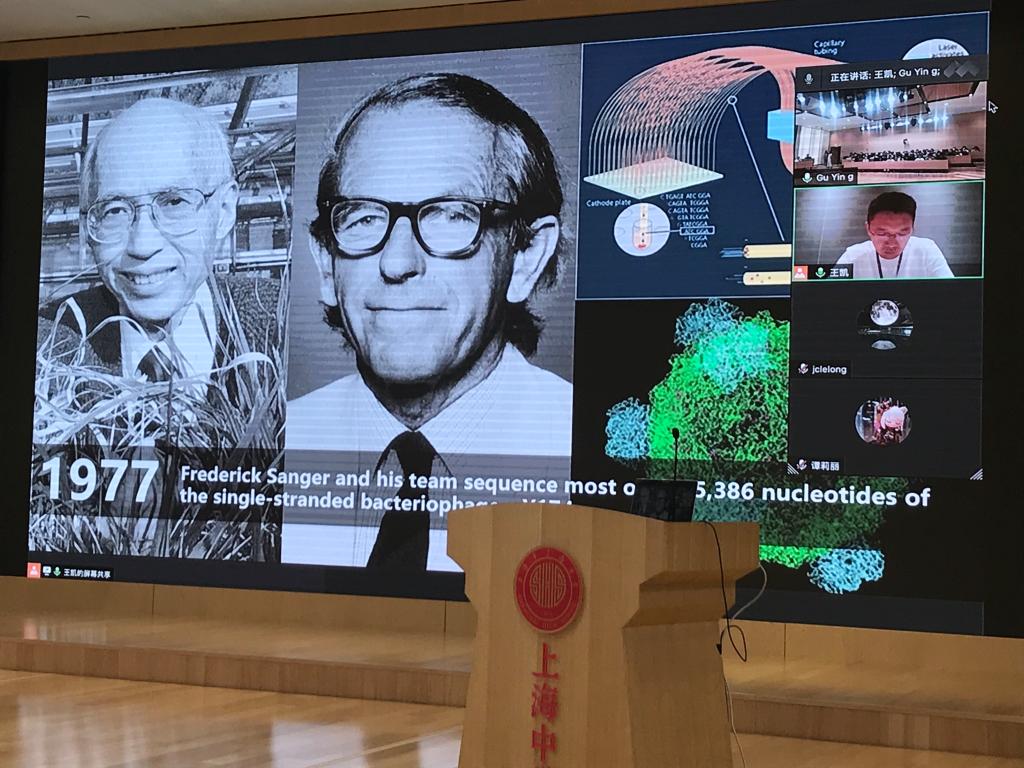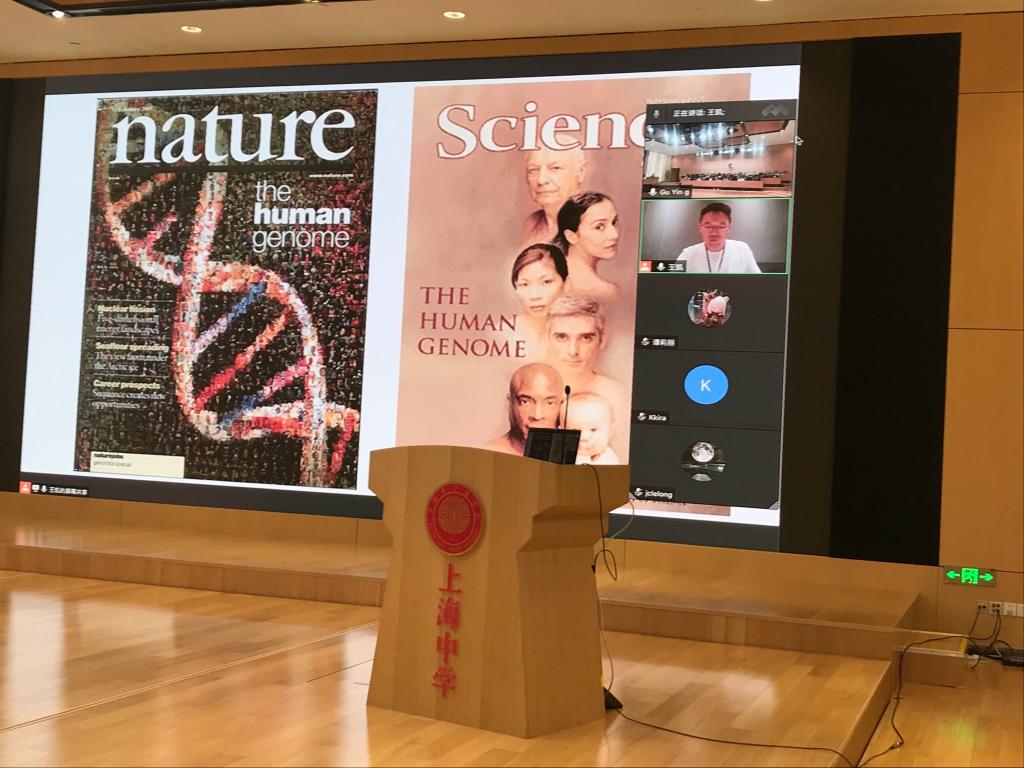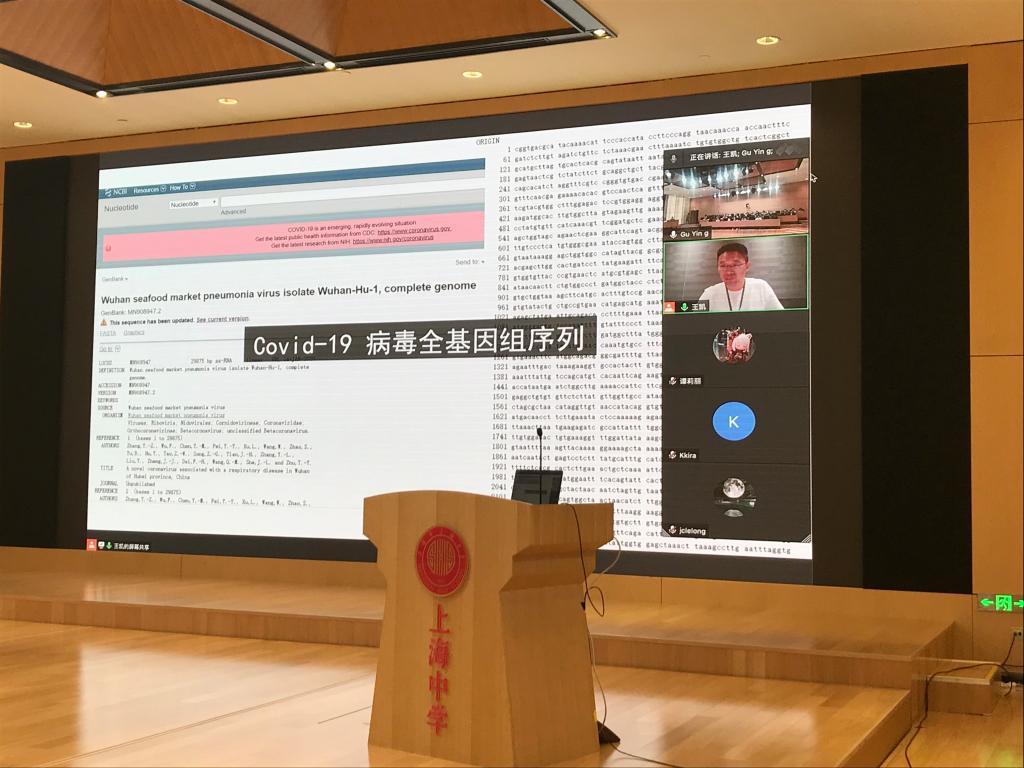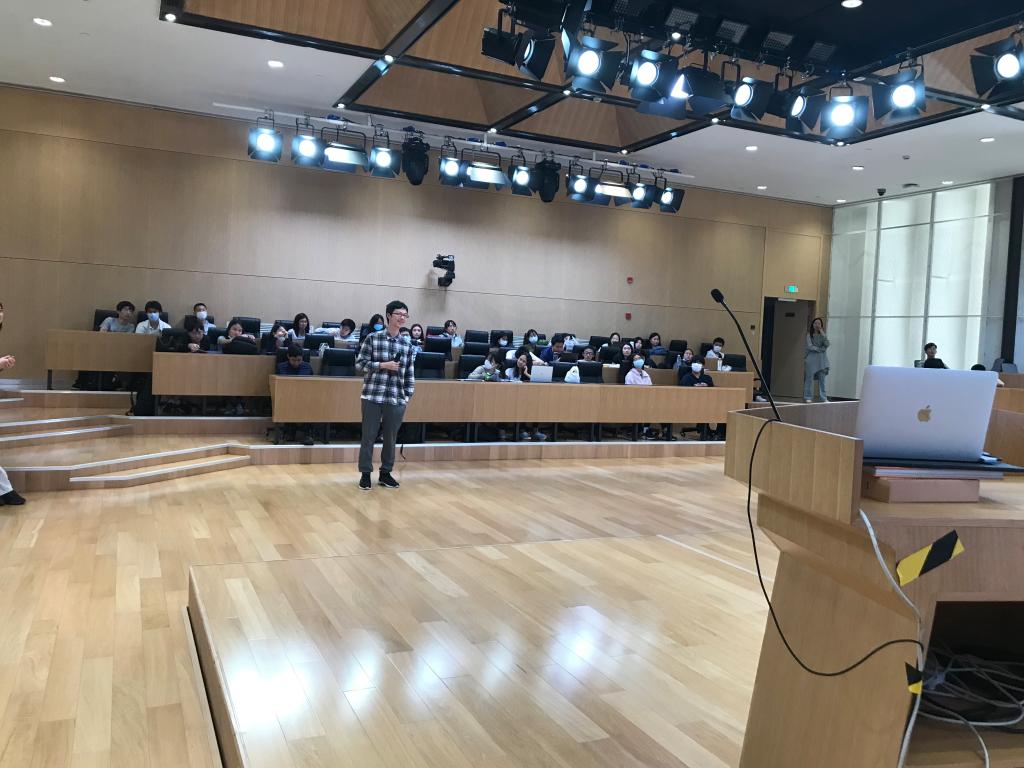 (Written by Chengbo Zhou Pictures by Chengbo Zhou, Yan Wang Reviewed by Qian Zuo)