On May 24th, the G2 students at SHSID Lin'gang Campus had their long-awaited "Story Teacher" event in their Personal Growth class. The English teachers of the two classes swapped their positions and brought a lively and interesting story to the students.
Mr. Jackson brought the children the inspiring story of Kakapo's learning of karate. As he said, "Although combat sports have certain difficulties and risks, if you are determined and practice seriously, you will definitely achieve something. I hope that everyone will have such a positive and optimistic attitude and show perseverance when facing difficulties." Afterwards, the children followed the story of Kakapo to learn the basic karate moves, and the classroom was immediately lively and full of learning fun, with punches and kicks in styles.
Mr. Tansey brought the Australian "Possum" into the storytelling classroom. In this book, the students learned about Australia's unique birdlife and realized through interesting stories the great value of rare birds to human society. As an Australian teacher, Mr. Tansey was interested in answering various "weird and interesting" animal question, and the cultural differences between Chinese and Australian animals made the children dumbfounded and surprised at times.
The "Story Teacher" activity added some fun to the children's regular learning, and the teachers also hoped that this activity would enhance the inter-class connection and give the students more novel experiences.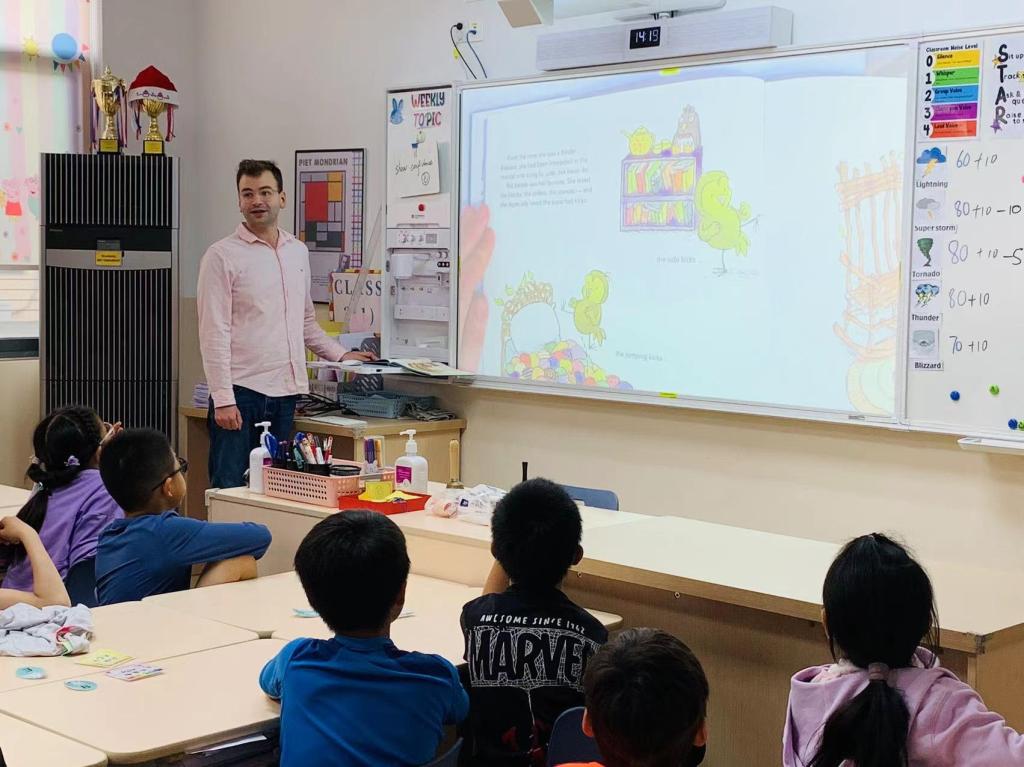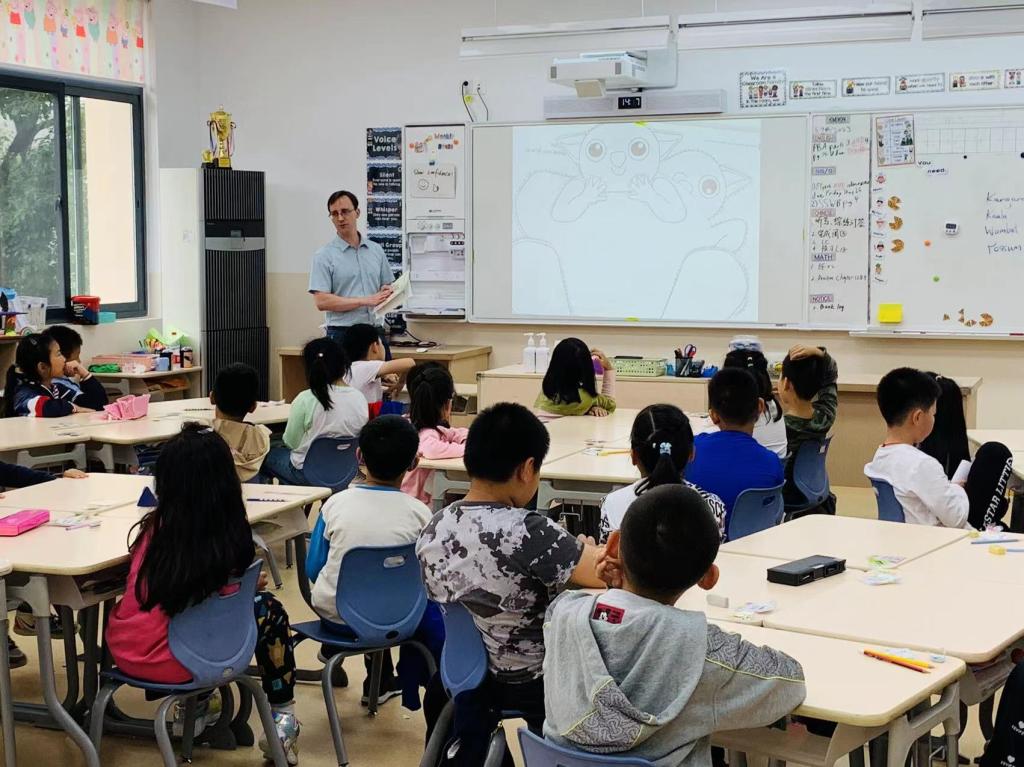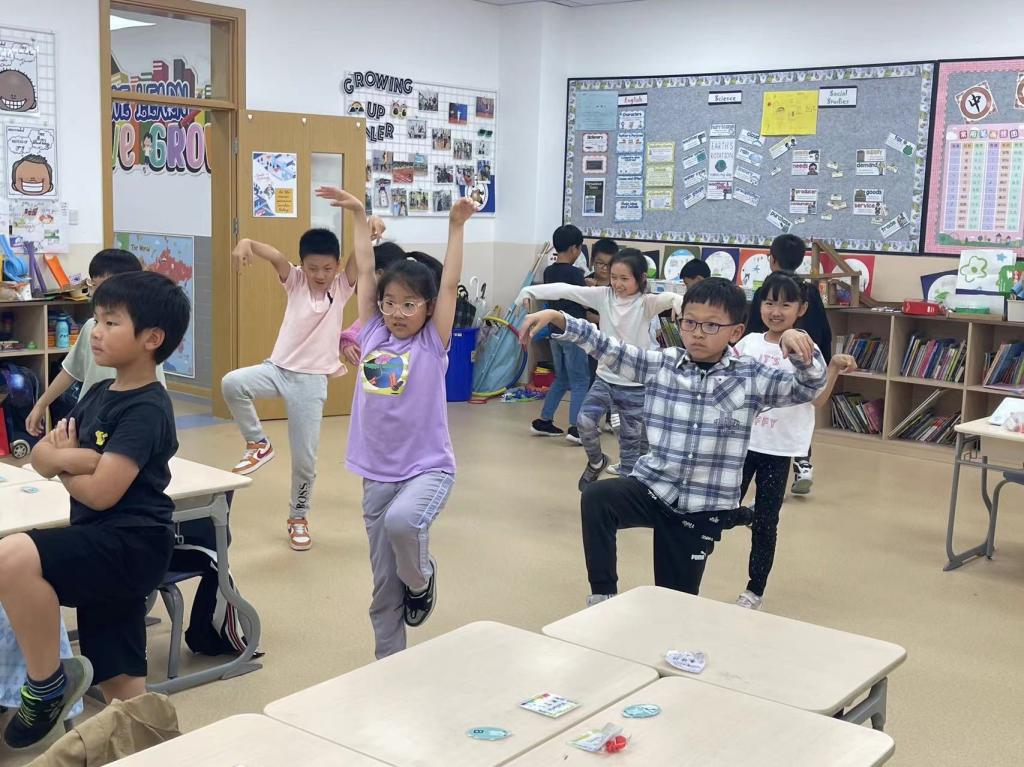 Written by Jenny
Pictures by Jenny, Yan Deng
Edited by Serene Yang, Niall Keenan