Dreams have no boundaries. Science creates the future. From October 18th to October 28th, SHSID held the yearly Science Fair, and with a diversity of club showcases, frontier talks, and equipment practices, students were encouraged and encouraged others to explore in the wonderful journey of science and technology.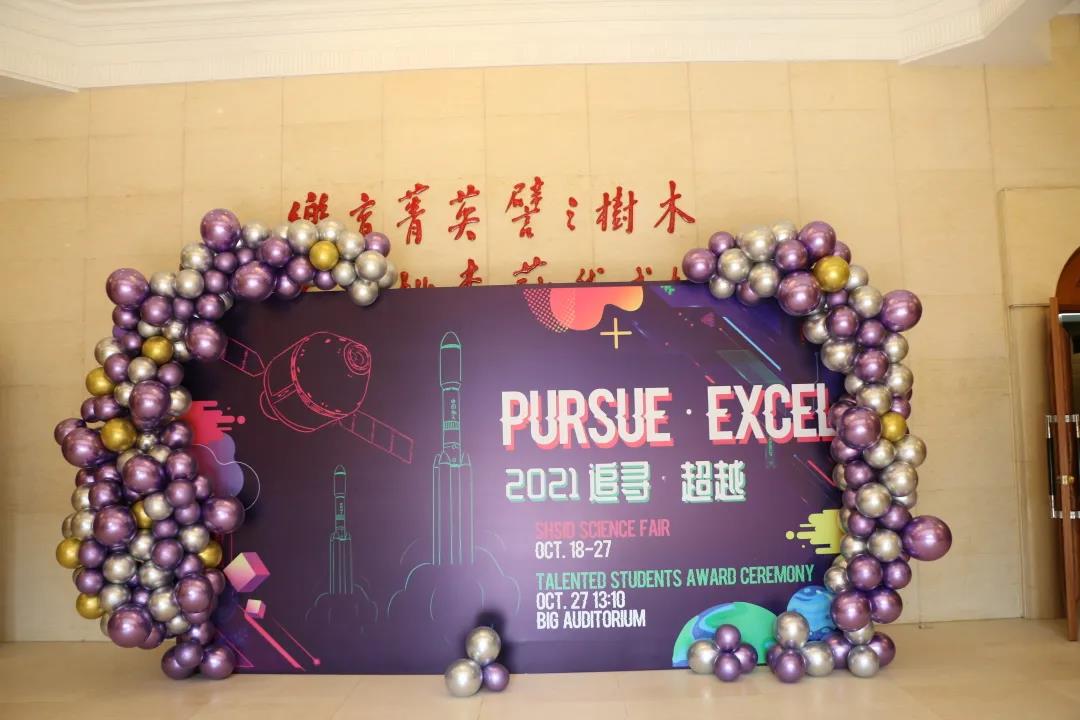 Many people played with paper planes when they were young, and, when they grew up, many people still had the dream of flying. The handmade paper planes of dreams have become real drones flying high in the sky. On October 19th, the aircraft performance and demonstration activities brought students a visual feast where they go to experience the charm of science and technology while flying the UAV. Aircraft activities are divided into different themes including fixed-wing performance (3D flight, ribbon pulling, obstacle crossing), fixed-wing flight experience, first perspective experience of the traversal vehicle, DIY UAV assembly experience, Dji on-site flight experience, etc. While enjoying various performances, students also remotely controlled all kinds of UAVs, and experienced the passion of controlling a model plane and the fun of flying in the blue sky. Above the open area near the lawn, the students took the sky as a stage to give UAV different movements, like freely drawing beautiful pictures on pieces of paper. Throughout this experience, they could find their own interests in the tour of exploration of science.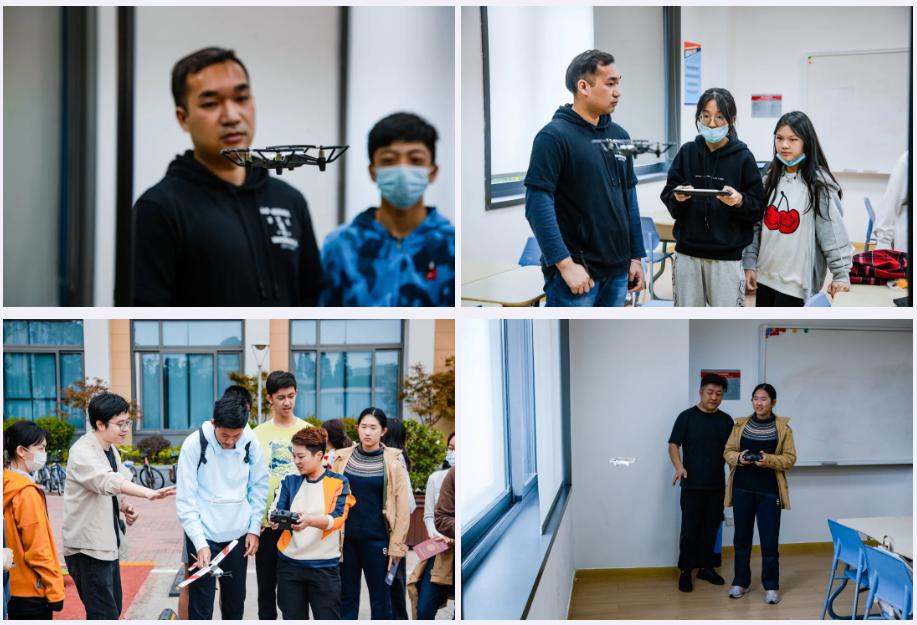 Robot activities focused on cultivating students' comprehensive skills in many aspects, such as hands-on ability, observation and analysis, computational thinking, team cooperation, etc. In this activity, students not only learned what the FTC/FRC robot competition is and the skills needed to have in order to compete, but also enjoyed the exciting activities of robotic battle. It was the first time for many students to operate a robot chariot to compete. The other students who were present were also interested in joining the team to experience the passionate collision between the speed and technology of the robot chariot.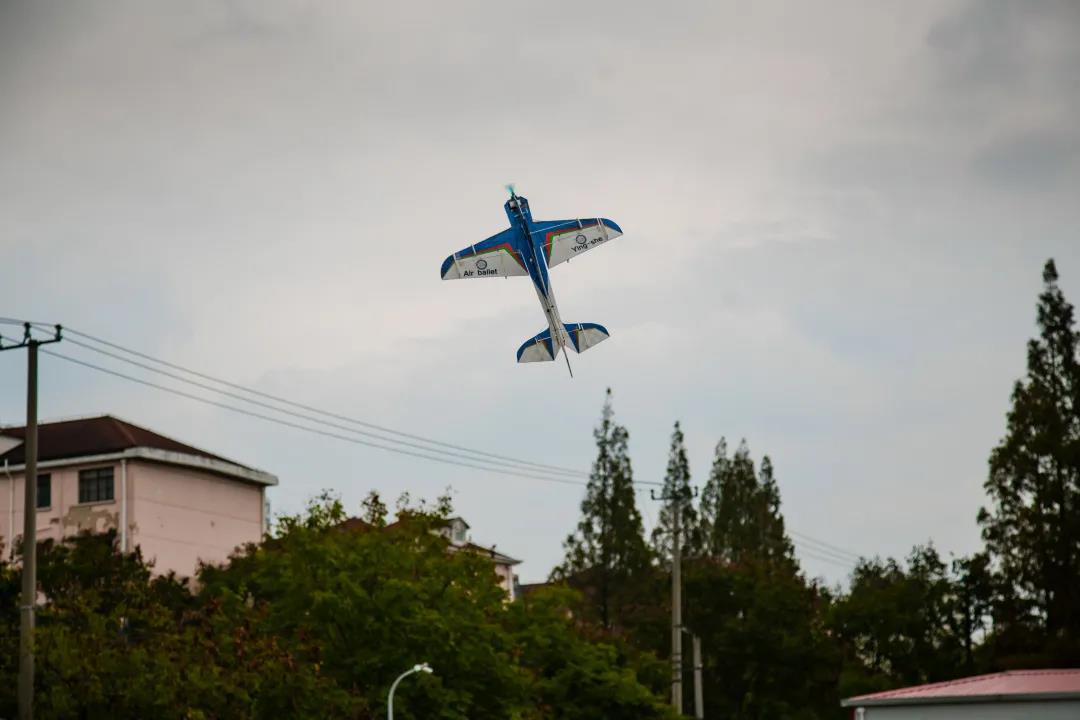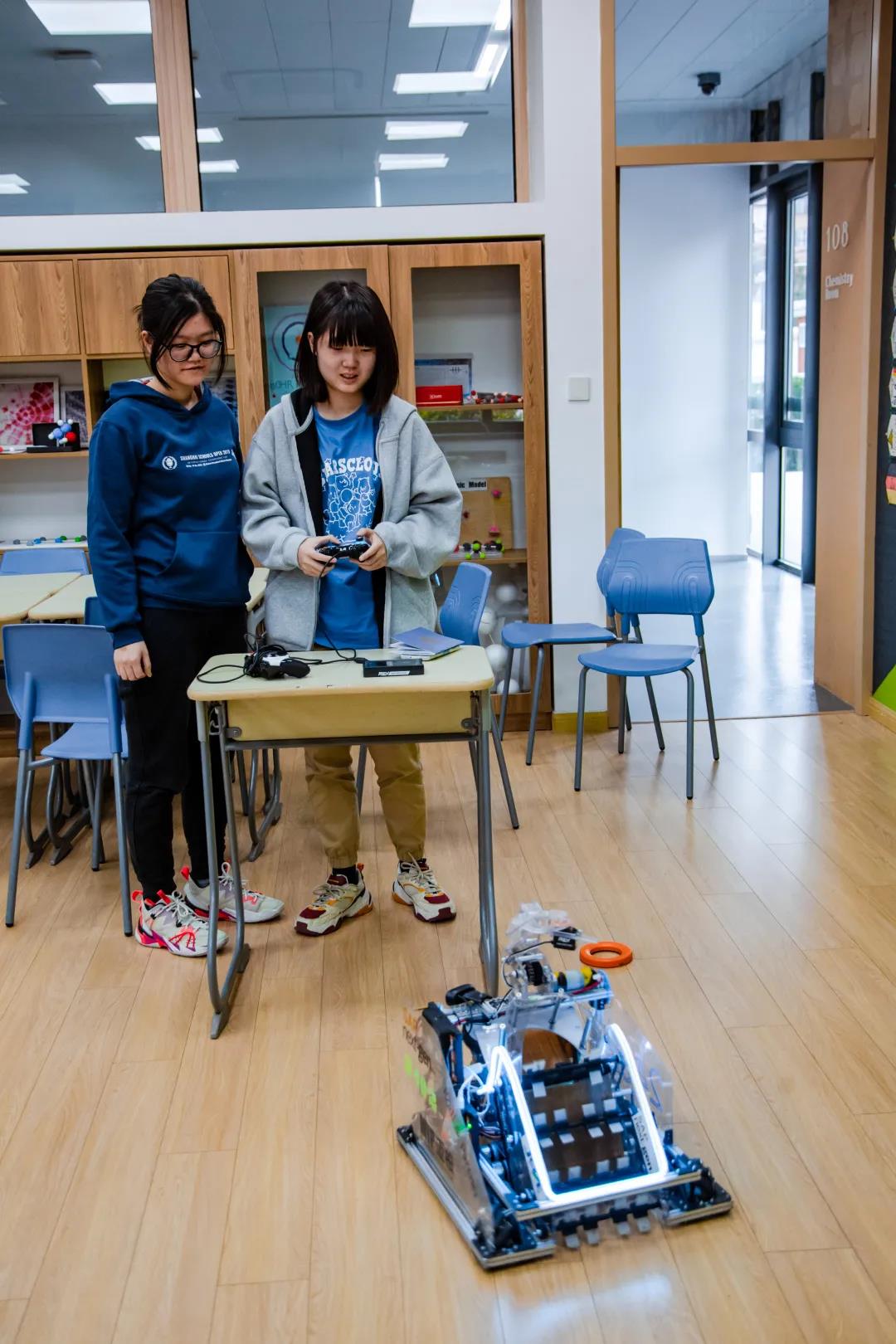 In the entrance hall of the Zhentao Building, the Dji robomaster robotic battle also attracted a large number of students. In the field, the teachers built obstacles such as "rivers", "grasslands", bridges, and tunnels, used a mobile app to control the robot with a set of instructions to move and launch "shells", dodge "bullets," and attacked each other to complete the combat requirements. In addition, other students at present also joined the battle team and experienced the confrontation and passion between science and wisdom in this battle royale-style game.

On October 22nd, students gathered in the Zhentao Lobby to listen to students from Jiao Tong University present their excellent AI projects. With the utilization of the Python coding language, the presenters showed students two different and pristinely-completed programs. First was a photo-morphing program that simulated coming of age through assessing uploaded images of oneself at different ages. The second was a code that transformed low-resolution images into clear variants by manipulating pixels accordingly. The exhibition was an impressive feat offering substantial amounts of inspiration to students interested in technology and AI creations.

At 4:00 PM on October 26th, the Tencent live identification AI exhibition was held at the Zhentao Report Room. The activity was divided into two main parts: basic introduction of live identification technologies, and interactions with students.
In the lecture, Mr. Yu first introduced the three fundamental steps of human-face detection, which are face scanning, live identification, and identity check. The technology is widely used, especially in identifying the subject's identity to ensure the subject's true biological traits. Live identification is widely used in APP login situations, password resetting to prevent stolen accounts, community door securities, etc.
In the following lecture, Mr. Yu elaborated on several types of live attacks and live identification defense techniques. While interacting with the students, some students also found creative ways to conduct live fraud. For instance, some opened the flashlights at the back of their mobile phones to deceive the light-detecting censors, and some others shook the face models to achieve an illusion of it being a moving object.
From this lecture, not only did the students gain a lot of knowledge about live-identification, but also learned about the fundamental process and usage of live-identification technologies in real life. For instance, when doing digital transfers, correct identification of the subject's face is especially important to ensure security. For high-level of face-spoofing, students can also use different defense strategies, targeting different scenarios.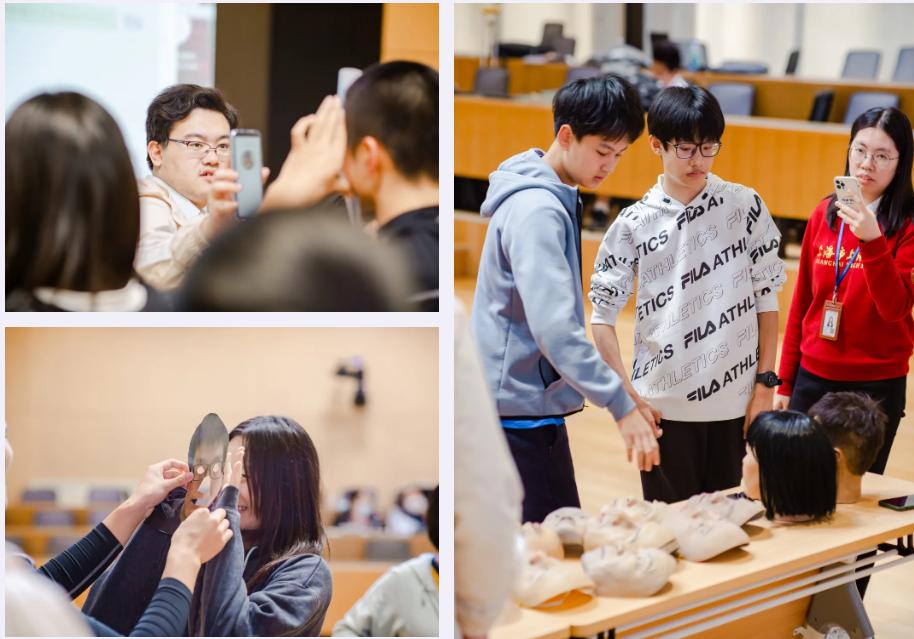 On October 18th, Mr. Wang Kai from BGI Group came to SHSID and gave a wonderful lecture to teachers and students. In the lecture, he talked about the past, present, and future development of genes and genomics, as well as how the application of genetic information and sequencing technology can help us in the battle against COVID-19.

Environmental protection has always been a topic of great concern to SHSIDers. The school is also sparing no effort to provide guidance and resources to all the young students. On October 20th, Dr. Zhu Ying from the Shanghai Academy of Environmental Sciences was invited to attend the "Environmental Health into Campus Lecture and the Opening Ceremony of Shanghai Bird Photography Exhibition", and gave a lecture entitled "Paying Aattention to Rivers and Protecting Biodiversity" to the teachers and students at the Annex Auditorium in XMB. Dr. Zhu explained the importance of rivers from different aspects, and introduced what the current situation is of river habitats and water quality in Shanghai as well as the threats to the urban river health. In the end, Dr. Zhu Ying encouraged SHSIDers to actively participate in the river- health survey and evaluation based on their featured advantages, and contribute their strength to maintaining river health and protecting biodiversity through multi-party cooperation.

On October 28th, Professor An Qi from East China University of Science and Technology came over to SHSID to give a lecture about participating in innovative practice and finding one's potential. This week is SHSID's annual Science Fair week, in which students investigate and share thoughts about many fields of science. Due to this, SHSID has invited many esteemed and highly-decorated professors to give lectures about topics they majored in or are interested in.
Professor An mainly talked about the fundamental way of developing both science and one's ideas and thoughts. For this to work out, a scientist should always wonder and question every single factor of a question. Approaching a question in an ordinary way will result in conclusions that everyone can reach. One should think outside of the box to reach the most appropriate and creative solution possible. An example he brought out was of a student that had studied the effect of wood hardness on the speed of fire by friction. Interestingly, unlike normal people, the student approached this topic with further in-depth analysis by having invented his own invention that scientifically measures the effect. The reason why the professor brought out this example was to demonstrate that one should always have passion for their topic that they want to further investigate in. Without enthusiasm, researching a topic will be complicated since thinking out of the box is much more difficult. In addition, he talked about the kind of topics that can be researched that aligned with the students' own interests. The most important way, he emphasized, was viewing daily life in a creative way. A creative topic is the first step to stepping into the field of research science!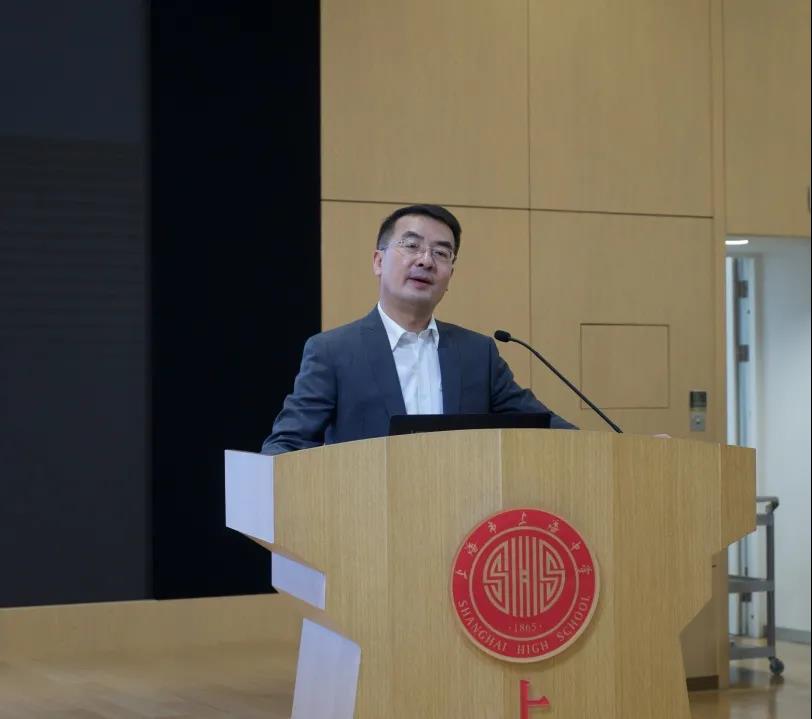 Starting from October 20th, many bird photos have been exhibited on the first and second floors of the Zhentao Building. The SHSID-Shanghai Bird Photography Exhibition is a collaboration of the Xuhui Bureau of Ecology and Environment with our school in an attempt to raise students' attention of biodiversity. The photos have vibrant colors and show a variety of bird species ranging from the long-tailed shrike, night heron, jungle nightjar, to many, many more. They were taken by students of the SHS Birding Community and students from other schools' birding clubs alike. The exhibition will last for two weeks and it'll tour many other schools around Shanghai.

On October 27th, the Zhentao lobby saw groups of students and volunteers rush out of classrooms early before lunchtime to set up their stands for the Science Fair Club Showcase. This activity was a great opportunity for high-school students to participate in a variety of scientific activities—spanning subject fields such as Physics, Chemistry, Biology, Mathematics, and Engineering—as well as for the STEM club leaders to present their clubs to the rest of the students. Clubs that were at the fair included academic-focused clubs such as the Ultimate Science Club, the STEM Doges Alliance, and the STEMETS Club; competition-focused clubs such as the Bio Olympiad Club, the Envirothon Club, and the Physics Competition Club; as well as interest-focused clubs such as the SHS Birding Community and the Chess Club. Students who passed by could participate in interesting activities such as the chemistry experiments presented by the SciAcademy Club, an obstacle race presented by the GT-Racing Club, and various types of trivia games (with appealing STEM-themed prizes). The fair closed at around 1:00, but many students were still gathered around some of the activities. Needless to say, this was a highly rewarding lunchtime for the students and club leaders alike.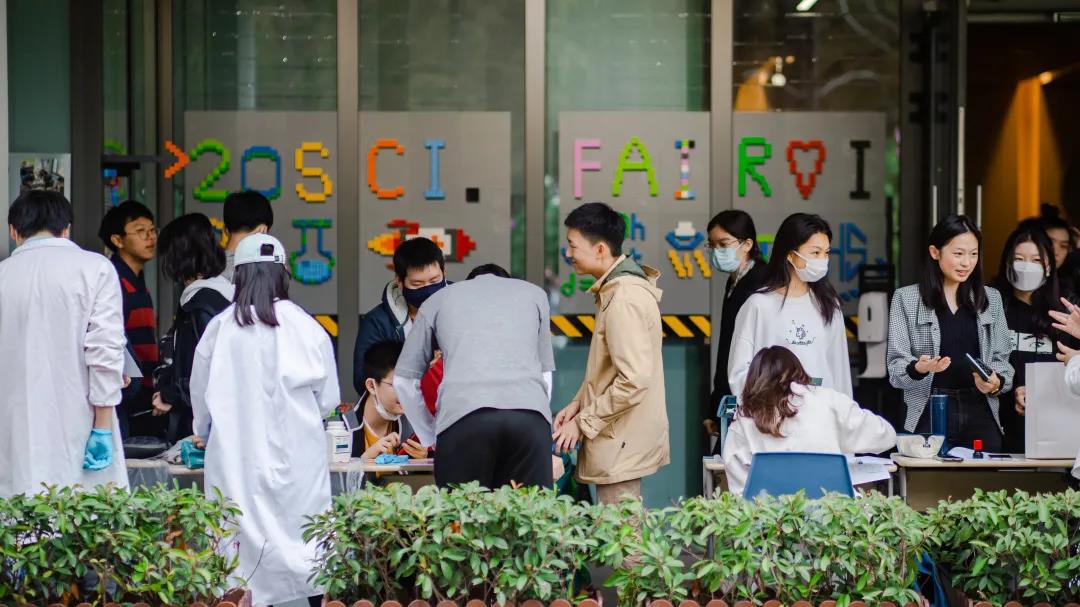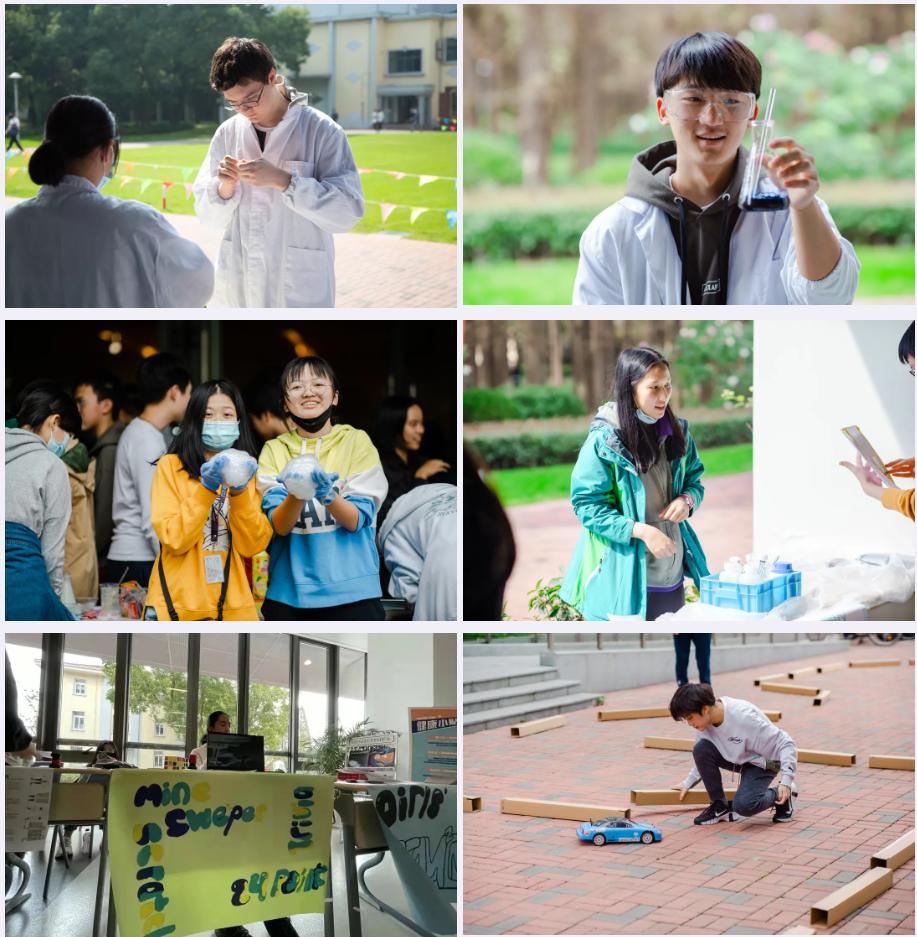 Pursue.Excel the Talented Students Award Ceremony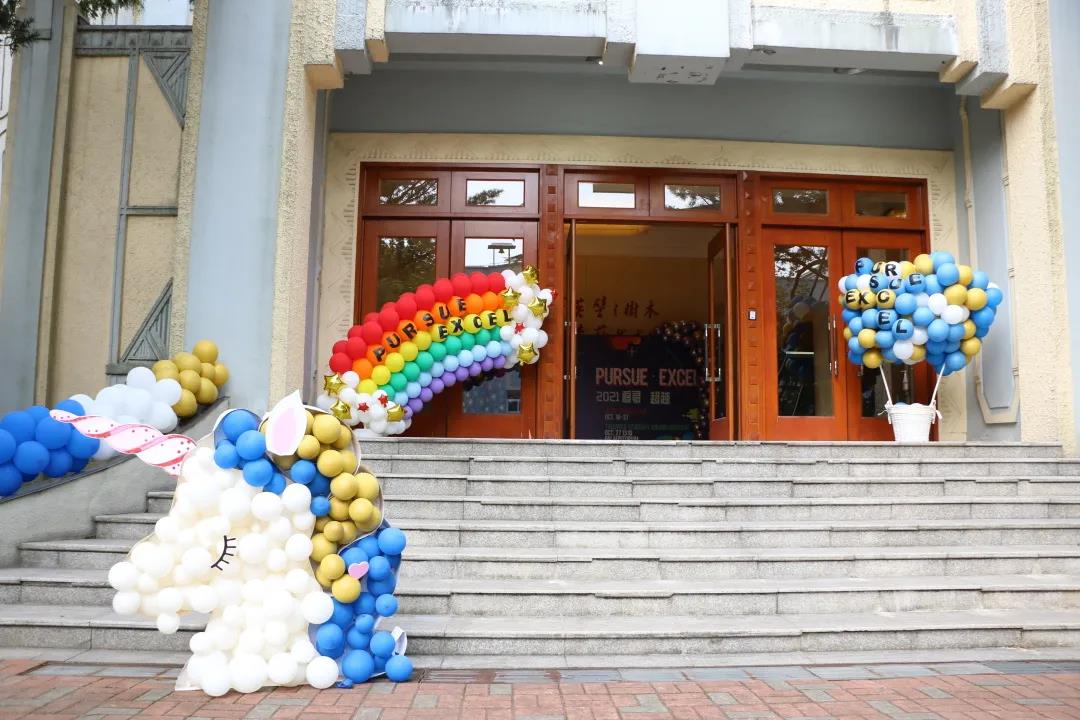 The Talented Students Award Ceremony was the culmination of the SHSID Science Week as October nears its end. Throughout the two weeks, students could participate in various activities during lunchtime and attend lectures given by renowned guest speakers. These activities inspire the pursuit of academic sciences, which SHSID wonderfully fosters along with other subject areas Our high school principal, Mr. Ma Feng, opened the ceremony with a brief yet motivating speech. He expressed his pride for the students achieving their passion and thus receiving awards in both academic and nonacademic aspects. With high school being about students finding themselves, Principal Ma encouraged all students to find their real interests, in which, if pursued, would "open horizons into the real world."
Continuing the theme from Science Week, distinguished guest speakers were also invited, the first of which being Professor Liu who presented a speech about Chirality, a complex chemistry concept and how it related to the lives of humans as it includes sugar, protein, and nucleic acids. Professor Huang, due to COVID -19, was unable to attend the Ceremony, but sent a recording of his motivating speech that illuminated the development of science throughout history and heartened all to pursue science in relation to our ever-changing world. Professor Huang also graced us with his presence through ZOOM, expressing his confidence in the current and future academic excellence, a great myriad of bright students'exhibits.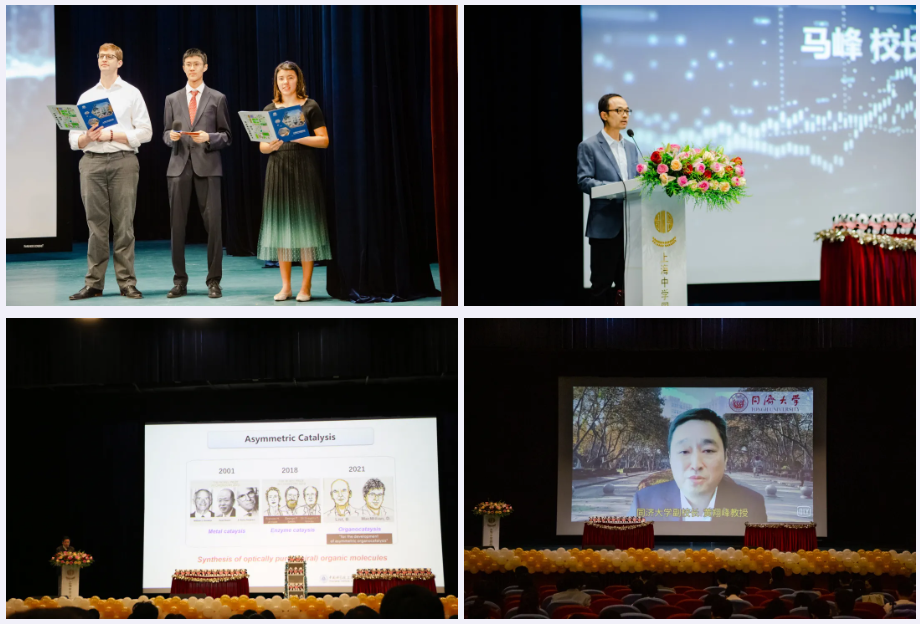 Woven throughout the ceremony, perhaps the most exciting parts for students commenced with awards regarding both the academic and nonacademic achievements. Various subject awards, including Natural Sciences, Mathematics, Humanities & Social Studies, and Sports Performance showcased the many talented students across an array of subjects.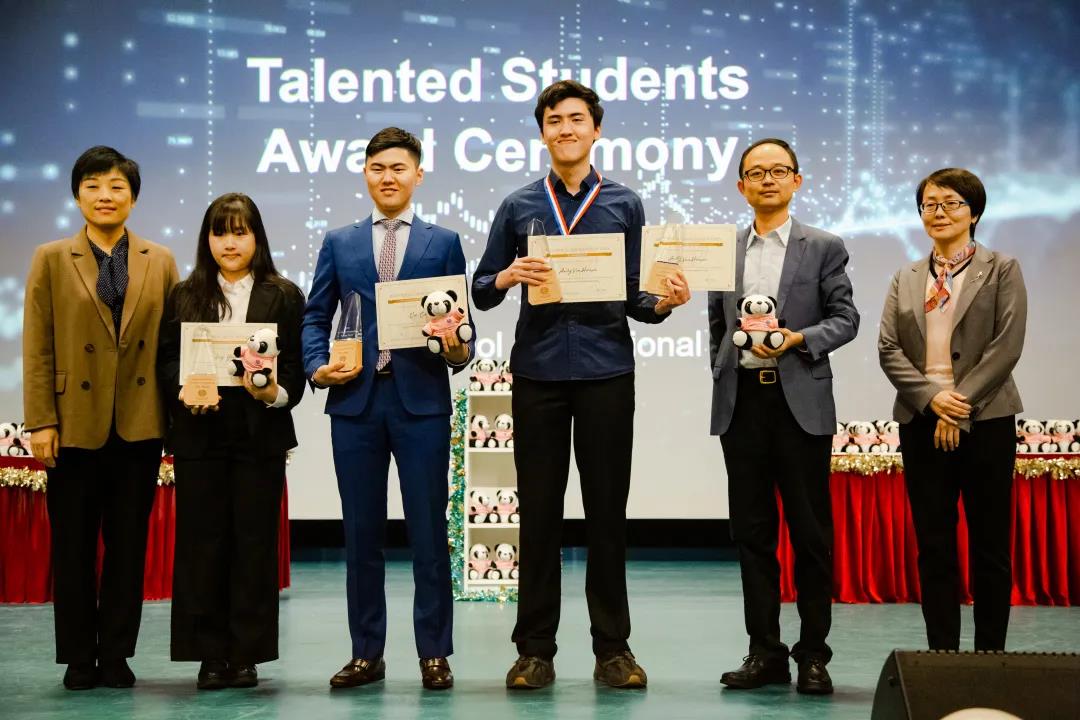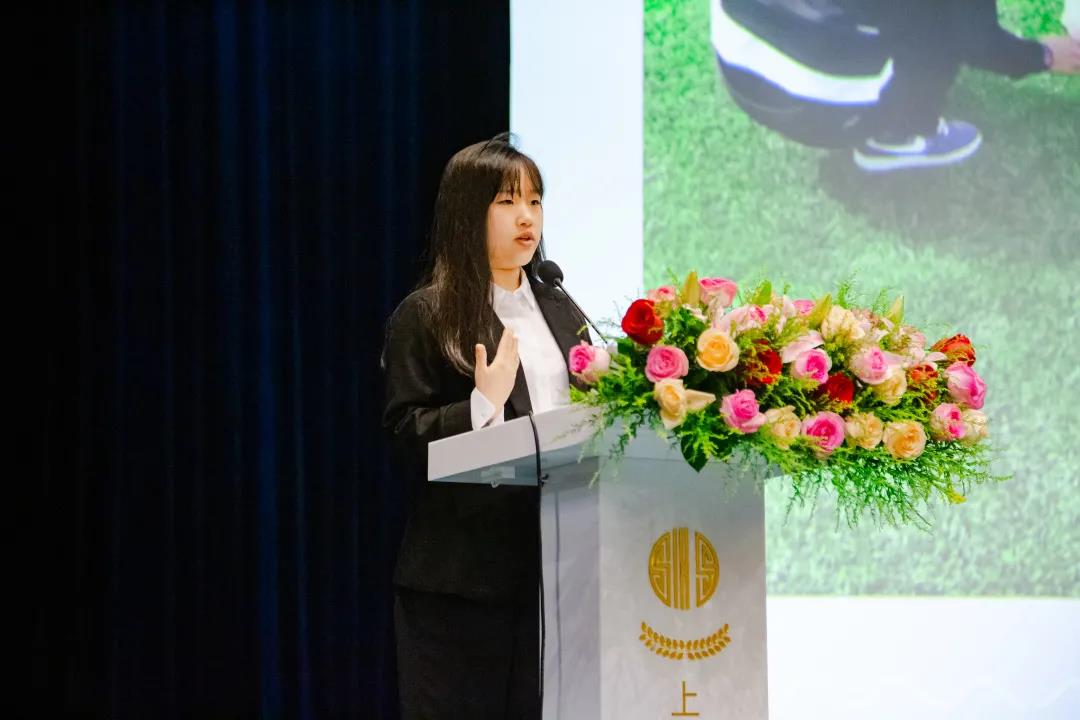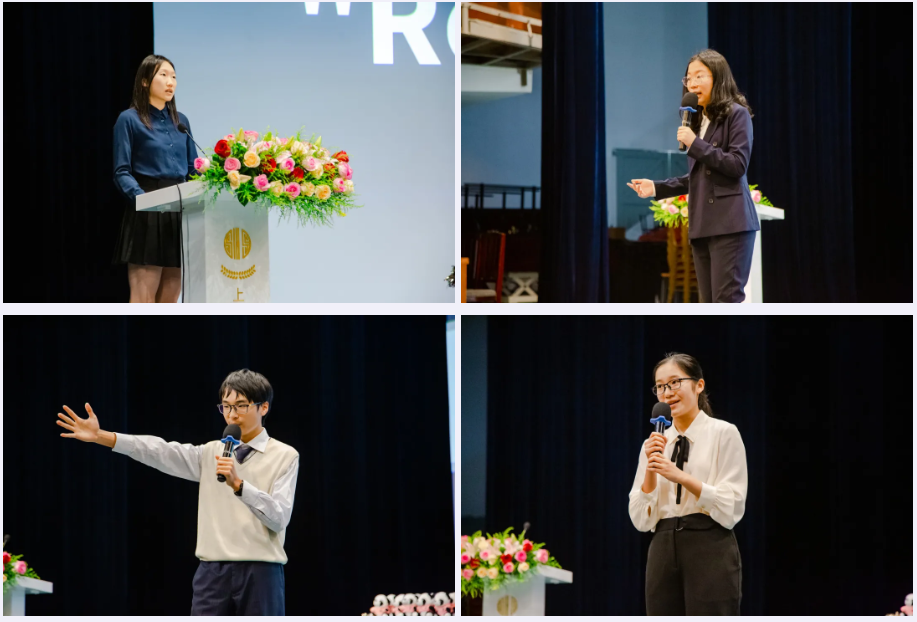 In between the presenting of awards, student-representative speakers shared their diverse experiences with their peers. In her speech, Alyna from 10(4) said that "those failures" reflected her overcoming musical and mathematical challenges, reminding students to not let their failures hinder further improvement. Ding from 11(3) presented a speech entitled "Reflection upon My Life" that sought to persuade everyone that interest in something is the core of the pursuit of learning. Just as he had pursued programming language and developed a Python website which he is reputable for, he hopes all students can pursue their passions and dreams. Then, connecting her love for short-track speed skating and debate, Victoria from Class 11(1) shared her wisdom on how she "realized her own worth and potentials"and "how it transformed her life philosophy", touching on both being aware of global issues and the reward system for putting in the hard work to better yourself. Another 10th-grade speaker, Jessie from 10(6), illustrated her experience in China Thinks Big where they had zoomed in on peripheral cultures and the importance of actually making a change in the world. And, finally, from this year's senior class, Emma from 12(1) shared her involvement of research, specifically what makes someone earn the title of a "researcher" which she utilized through her years as a student and redefined her experience.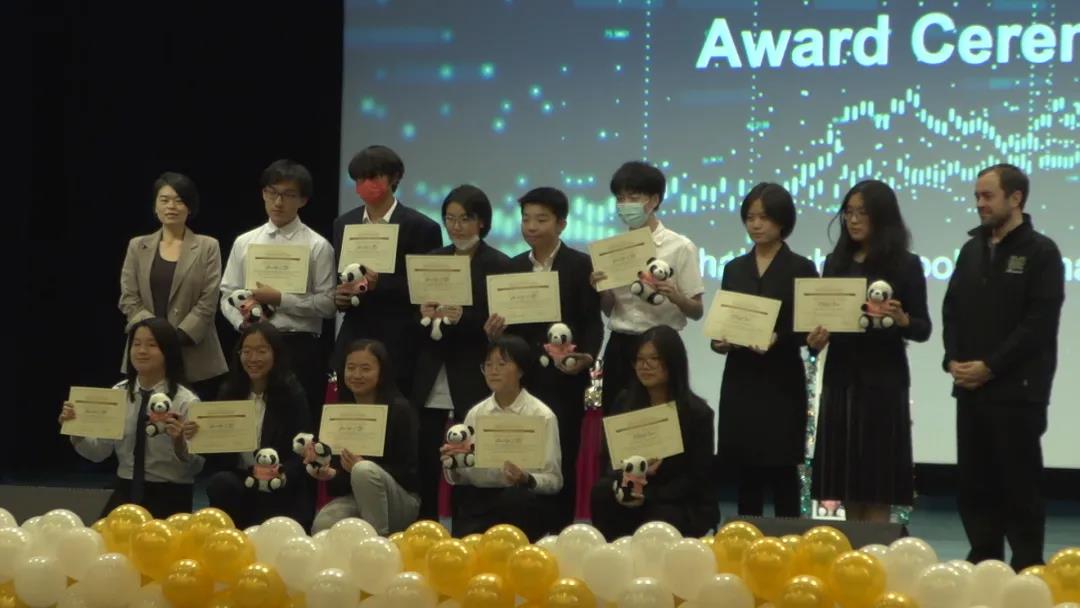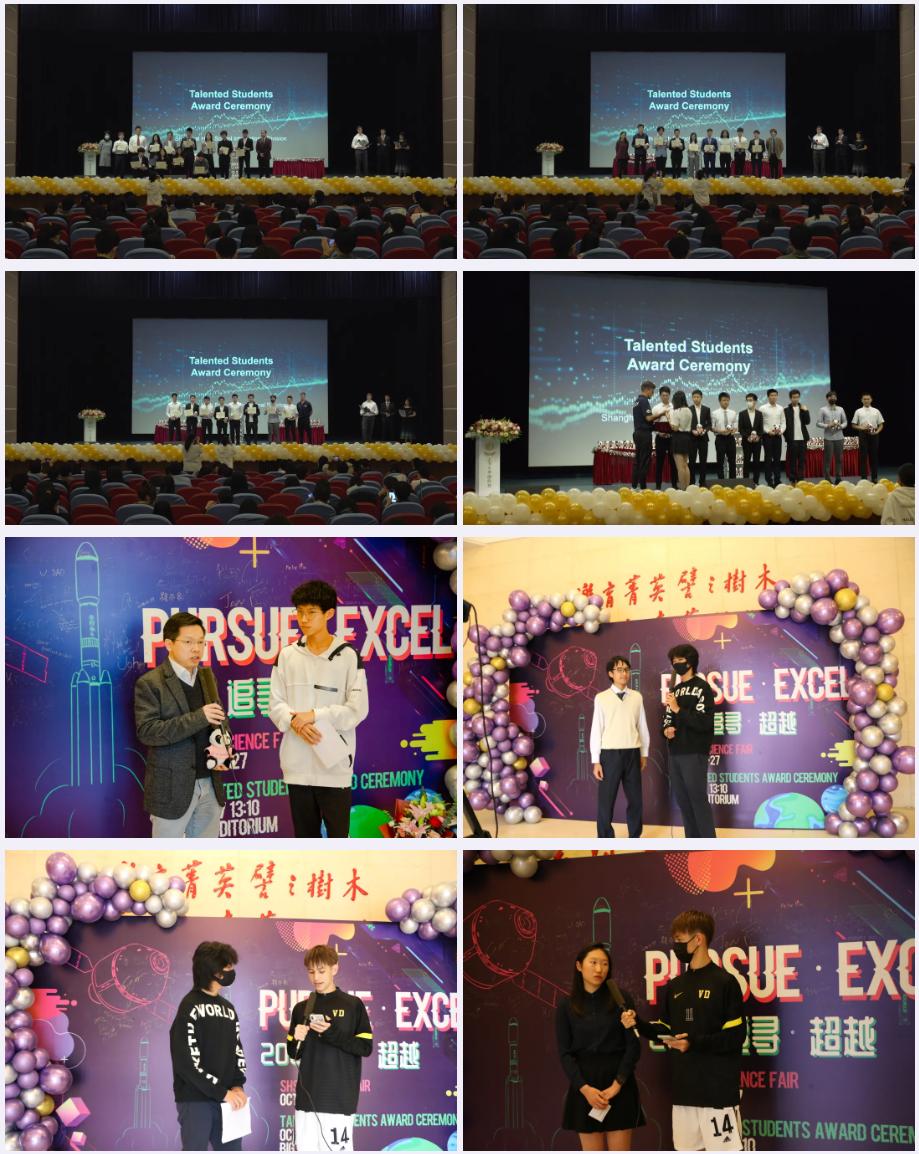 The Talented Students Award Ceremony showcased and recognized all the efforts students put into their pursuit of passion and, with prestigious speakers offering motivational words, the ceremony ultimately inspired us all as we step into the future beyond high school.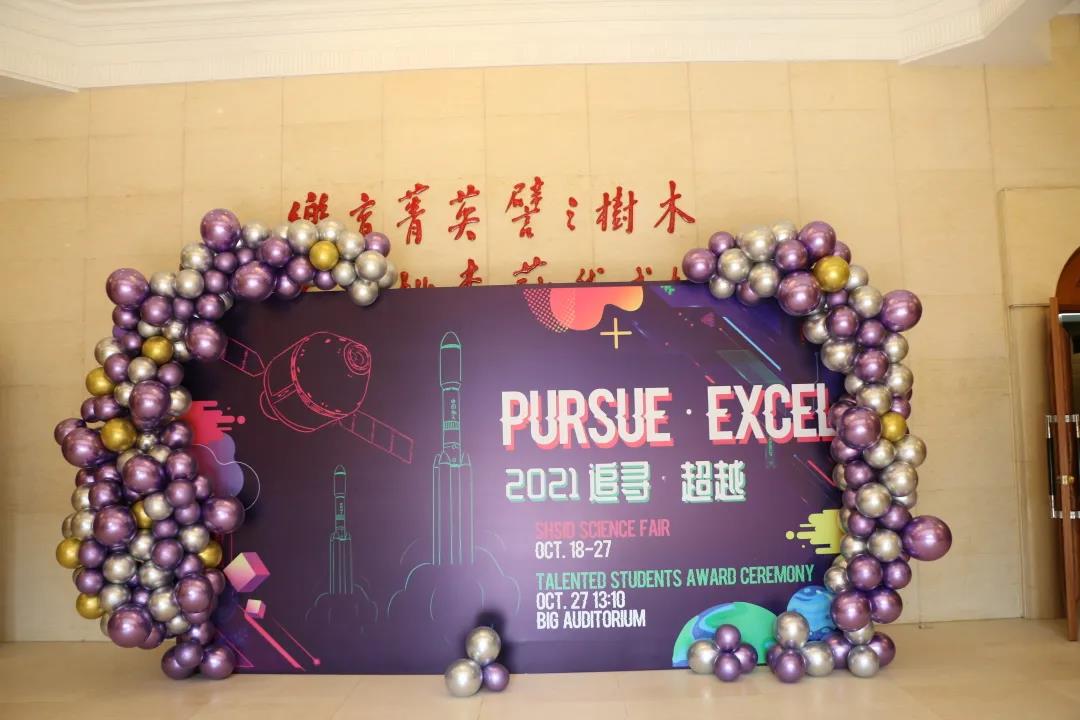 Thank all the volunteers' efforts and the fantastic interviews brought by student media group. We believe that such a scientific and technological exploration trip will certainly stimulate students' keen interest in science and give them wings for their growth. In the collision of science and dream, they can fly to a colorful future. Under the guidance of a series of STEM activities, students are expected to continuously expand themselves, improve themselves and surpass themselves!
(Written by 9(8) Jonathan Hu, 9(4) Joy, 9(4) Xiangyu, 11(2) Sky Wang, 11(5) Chloe Wang, 11(1) Winnie Xiong, 12(2) Amy Wang, 12(9) Yuzhen Qian, 10(6) Tony Kim, 10(7) Maxwell He Pictures by 9(7) Coco Chen, 10(4) Winola Deng, Hao Sun, Hui Liao, Huan Lv Supervised by Meijun Shi, Jialong Liu, Hazel Gu, Sijia He Reviewed by Qian Zuo)