The afternoon of May 27th was a truly unique and exciting day for all students in Grade 6. It was the tug of war event! Everyone couldn't wait to find out which class would become the black horse of the game.
All twelve classes entered the game and were competing with one and another for the winning title. The match began as the judge blew the whistle. Players from both sides gave out all their strength, stepping firmly into the ground and pulled the rope with all their might. The game soon reached a stalemate, but none of the teams showed the slightest intention of giving in. Under the sun, classmates and teachers anxiously cheered and chanted loudly for their friends. The competition was so intense even the audience anxiously wished they could lend a hand.
As the game proceeded, the competition had come to an end after rounds of matches. All students participated enthusiastically and were very sporting with other teams. Everyone, now immersed in the thrill of the game, had come together to celebrate the final winners. Some were proud, and others seemed a little disappointed with the result. Though there were wins and losses, everyone did great because all had shown their strength and unity as a class. Every class put in the most incredible effort and compete with the strong desire to win.
Finally, class 6 (6) won the tug of war competition, class 6 (12) won second place, and class 6 (8) won third place. Both teachers and students were appreciative of the opportunity to play this most exciting game. Hopefully, SHSID will see another game soon, and by that time, all students will become stronger and more experienced warriors.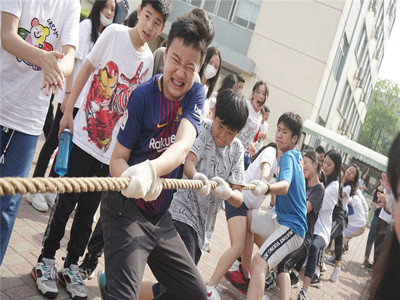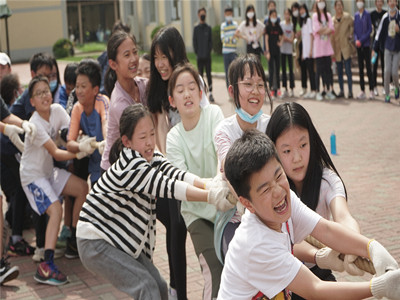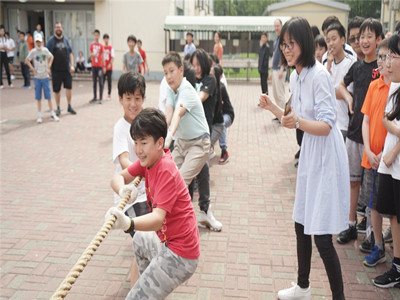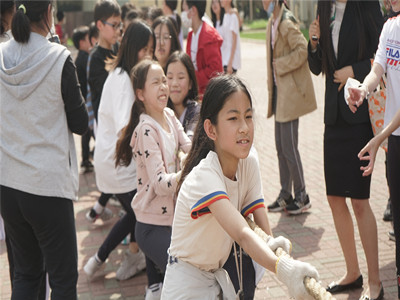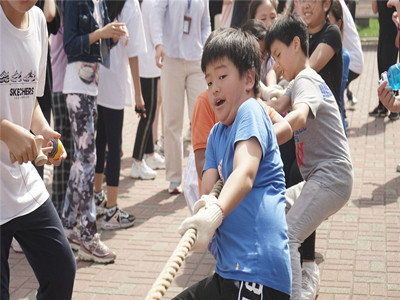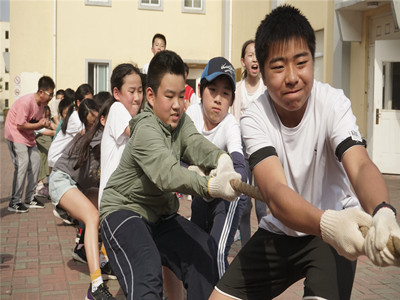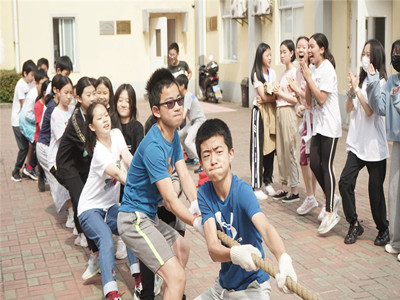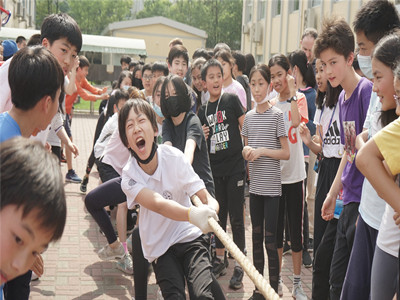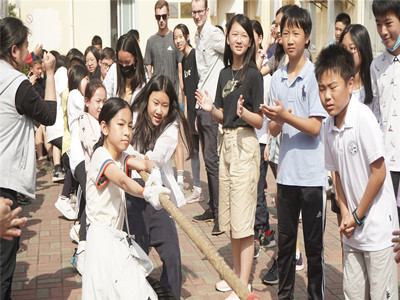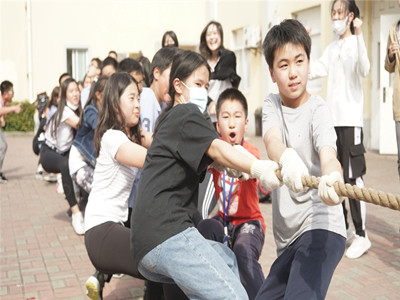 (Written by Vania 6(9) Supervised by Mrs. Portillo Pictures by Ms. Xu Edited by Huang Shiyuan, Mikah Jimenez)