On June 16, 2021, juniors gathered in the Xianmian Annex Auditorium for the last CAS class of the school year. The agenda for this class mainly focused on university-application guidance, senior-orientation overview, and ASB debriefing reports.
To begin with, Ms. Yu introduced what students need to work on over the summer holiday to have a great start to the university-application season. Ms. Yu recommended that students start preparing for university applications early, update their resumes, finalize college lists, and start brainstorming potential essay ideas. To discover and analyze one's own strengths, the school has also prepared a senior orientation at the beginning of next semester. The theme is "Self-Discovery" where students are not only required to go out for two days, but also participate in on-campus seminars that center around topics such as mock interviews. Through these activities, it is hoped that students can gain teamwork skills, understand themselves better, and power through the application season.
Following Ms. Yu's notices, the five junior leaders of 2021 ASB took to the floor and introduced ways to plan school events that they have done during the past few school years. ASB students have been very active in organizing school activities, but other students rarely have the opportunity to truly grasp how these events come to be. Therefore, the five members introduced the various departments of the ASB, and the effort put into organizing activities. While understanding how these student representatives work to make the school an exciting and better place, students could also learn from the speech and apply it to their daily lives.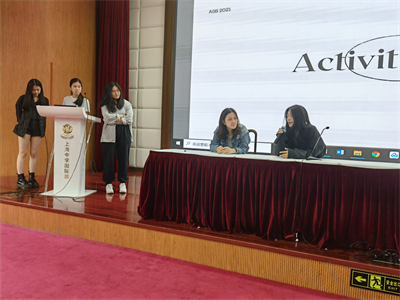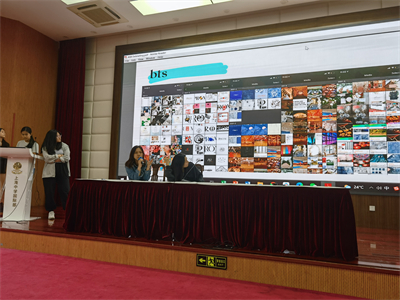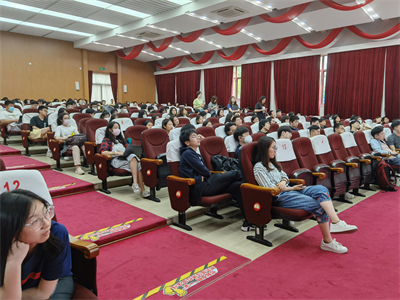 (Written by Anita Lo Pictures by Zhen Yu Edited and Supervised by Sijia He Reviewed by Qian Zuo)