In the afternoon of May 22, Mr. Routsis from the Psychology Department of the International Division gave a lecture on "Sleep and Dreams" to the Local Division students. The students listened attentively, participated actively in the lecture and asked novel questions.
Mr. Routsis first explained the characteristics of the different stages of sleep and the difference in brain waves, the functions of sleep, the meaning of dreams, and other related content. In the lecture, Mr. Routsis combined the latest scientific research and used vivid examples to expand the students' understanding of sleep and dreams.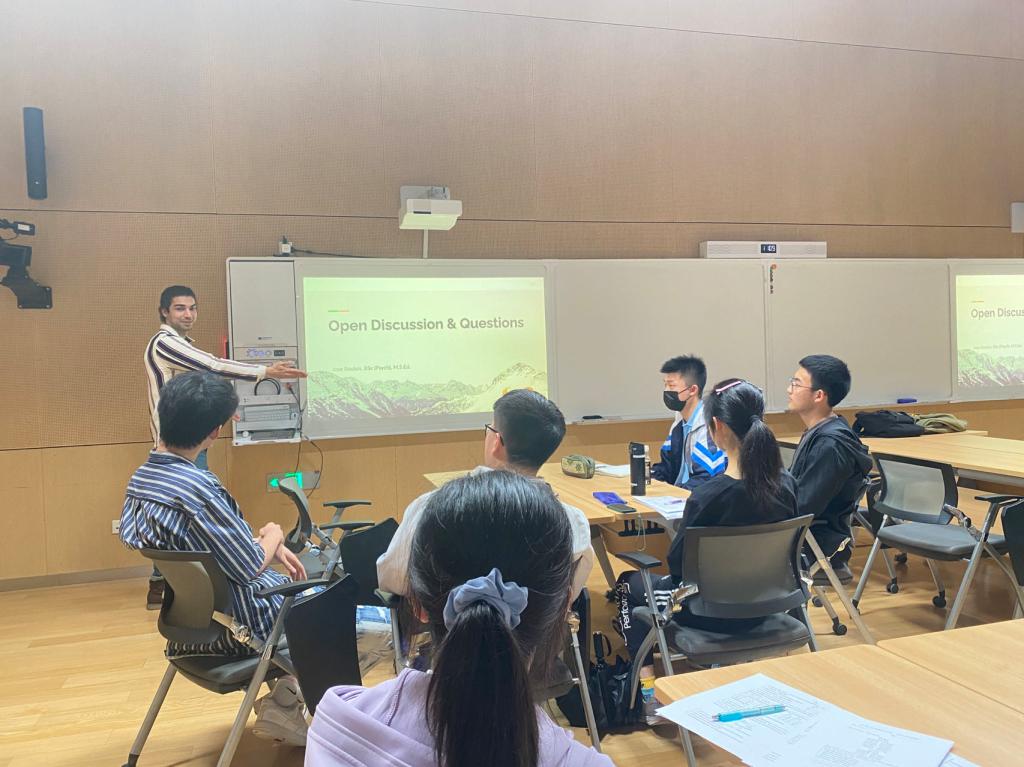 The students were particularly interested in dream interpretation and the results of sleep-deprivation experiments which brought forth a lively discussion. Mr. Routsis patiently answered each question and led a small activity to deepen the students' understanding of the concepts, allowing them to gain new knowledge and skills in a relaxed and enjoyable atmosphere.
Finally, Mr. Routsis emphasized the importance of getting enough sleep during adolescence and shared some tips on how to improve the quality of sleep, encouraging the students to choose the appropriate methods to improve their sleep quality.
SHSID has always been committed to providing students with a diverse educational experience, and this seminar not only broadened the Local Division students' horizons in the subject, but also increased their interest in psychology. In the future, SHSID will continue to promote the exchange and integration of disciplines between the two Divisions to provide all students with a more enriching academic experience.
(Written/Pictures by Social Science Department Reviewed by Qian Zuo)