SHSID is dedicated to provide effective and individualized college counseling services to all students in grades 9-12 and their parents
through the following teams and programs.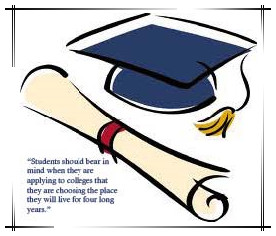 • Family Connection is a free online network which connects the students in grades 7-12 and their parents to a huge database about colleges, careers, tests, summer programs, internships, etc. Once registered, students and parents can also easily get connected with SHSID counselors who work closely with students in different grades.

To log into the family connection system, please go to
https://com/family-connection/auth/login/?hsid=shsid
For questions about the family connection system, please contact the College Counseling Office at 64558295.
• The Guidance Counselor Team:
Besides the online college counseling service, each student is assigned to a guidance counselor/homeroom teacher. The guidance counselor aims to guide the student through their high school life in an individualized way; and help the student make right decisions so that he or she can successfully finish their high school and get into to his/her dream college. Guidance counselors/homeroom teachers should be the first contacts if students and their parents have questions about the school and their college plans.
Teacher Advisor Office:
Teacher Advisor Program is designed to work with guidance counselors to provide a better individualized service to young high school students in grades 9-10. The teacher advisors can have one-on-one talks with students and their parents during lunch hours or by appointment and give advice in terms of high school course selection, summer program selection, 4-year planning, extracurricular activity planning and other college related choices.
Teacher Advisor Office is also in charge of Peer Advisor Program in grades 9-10. In Peer Advisor Program, students from grades 9-10 hold lectures and Q&A sessions to their fellow students before exams with the guidance of teacher advisors. Students in Peer Advisor Program also share their experiences in summer school and course selection to younger students in grades 7-8 to help them better plan their future in high school.
Besides, teacher advisors organize Job Shadow Day, in which students have the opportunities to know the work contents and lifestyles of world-famous companies in different fields. Job Shadow Day exposes students to real society and helps them choose their courses and futures.
Tel: 64552140 64556051 Office: Room 102, ZXB
• The competition Liaison:
SHSID is supportive to various on-campus and off-campus competitions in different fields, such as America Mathematics Competition (AMC), Student For The Advancement Of Global Entrepreneurship (SAGE), the Intel International Science and Engineering Fair ( Intel ISEF), China Thinks Big ( CTB) , etc.
For inquiries about different competition opportunities, please contact the Liaison at 64558295.
• The College Counseling Office:
located inXianmian Building,works closely with all guidance counselors to help students prepare for their college applications and transfer seamlessly from high school to colleges. The office is responsible for running various programs and events, including on-campus test administrations of PSAT / SAT / ACT tests; college fairs, college information sessions, mock college interviews, college essay workshops, on-campus summer programs, etc.
College Counseling Office: Office C, 2ndFloor, Xianmian Building, Tel:64558295