Digital learning Environment:SHSID strives to create and maintain a modern and digitized learning environment for students. The campus network and the school information system provide students with opportunities to pursue learning and self-management online. Meanwhile, new technologies and applications are continuously introduced for better development of information literacy.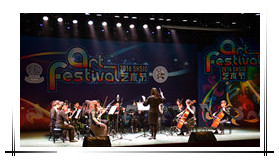 Modern Innovative Laboratories:In addition to labs used for daily teaching, SHSID offers 30 world-class labs, including the Laboratory for Fundamental Research on Laser and Fiber Optics, the Modern Analytical Chemistry Laboratory, the Laboratory of Biochemistry and Molecular Biology, the Financial Investment Research Laboratory, and the Information Security Laboratory.
Media Center: The SHSID Multi-media Centre actively supports students' learning to produce television programs. With teachers' guidance, the students in the SHS media group have created media entertainment such as "SHS News" and "The SHS Talk Show".
School Libraries: The SHSID libraries are composed of three sections, the primary school section, the secondary school section and the high school section. It has a collection of about 200,000 books, ranging from academic books, complementary reading materials, English novels, and various English and Chinese newspapers and magazines. It is the library's mission to provide the students and faculty a comfortable environment.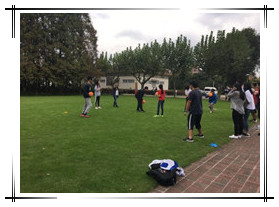 Athletic Facilities:SHSID owns a 400-meter professional running track, a FIFA-sized soccer field, seven indoor and outdoor tennis courts, an Olympic-sized indoor swimming pool, an outdoor swimming pool, a multi-purpose gymnasium, an indoor table-tennis and badminton center, as well as several other facilities. With this variety, students are able to enhance their physical development and sporting abilities in an easy and accessible manner.
Art Facilities: SHSID also provides students with excellent art and music facilities. The Arts Center, the Exhibition Center, as well as the Music and Performance Center are equipped with advanced devices and a wide array of musical instruments for students to improve their talents, skills, and artistic abilities.