The STEAM Advisor Office in SHSID High School
The STEAM Advisor Office in SHSID High School offers our students diverse opportunities to explore their potentials in science and innovation, STEAM activities and challenges.

Project-based Learning (PBL) is a curriculum started from 2017, utilizing teaching method in which students gain knowledge and skills by working for an extended period of time to investigate and respond to an authentic, engaging and complex question, problem, or challenge. Students are required to combine theoretical knowledge, hands-on skills and scientific thinking, which would guide them through the accumulation and consolidation of subject knowledge, laboratory work, reference literature searching, academic-styled writing, etc.
The STEAM Advisors recommend lots of academic activities and challenges, including some international challenges such as International Olympiads, as well as the activities officially admitted by Minister of Education, such as the S.T. Yau's Science Awards. With the guidance from the teachers, students greatly enhanced their capacities in science and innovation.
Besides, the office also hold important science activities throughout the high school, such as Science Fair, academic lectures, and STEAM clubs. Science Fair is the annual carnival of science. Students will show their achievements and listen to the lectures from experts. Through these activities, they widen their horizons, as well as improve their scientific endeavor.
The STEAM Advisors try the best to offer more opportunities to the students, together with all the other departments in SHSID. More and more SHSID students are developing their academic potential via their excellent high school life.
Office: Office C, Xianmian Building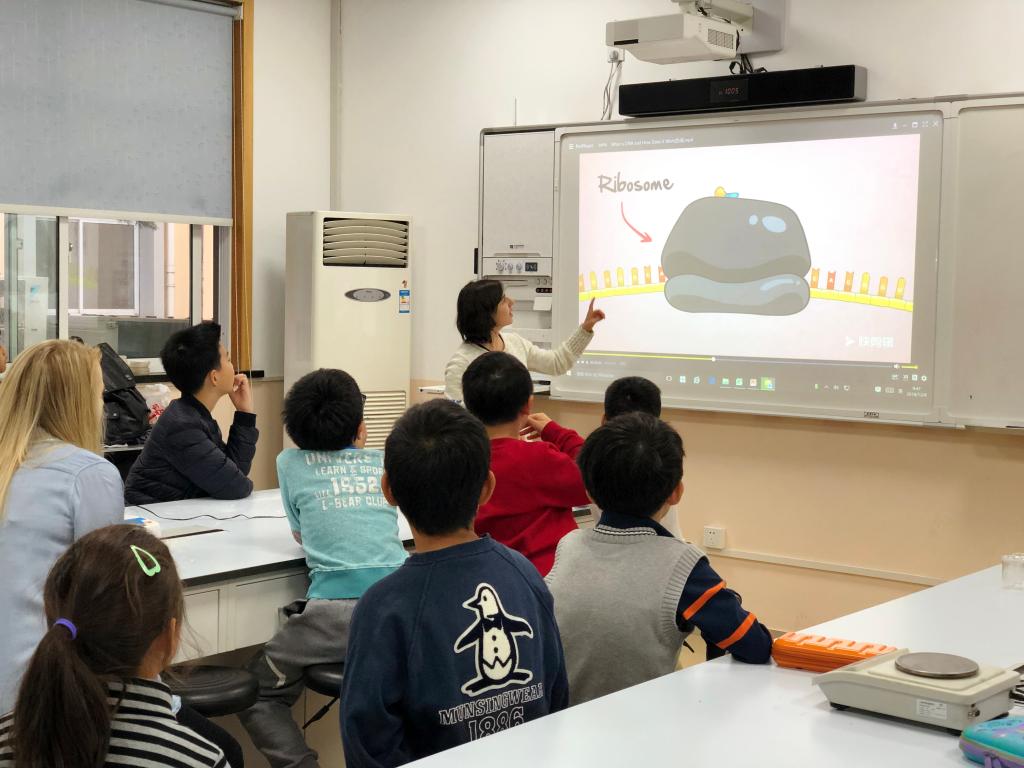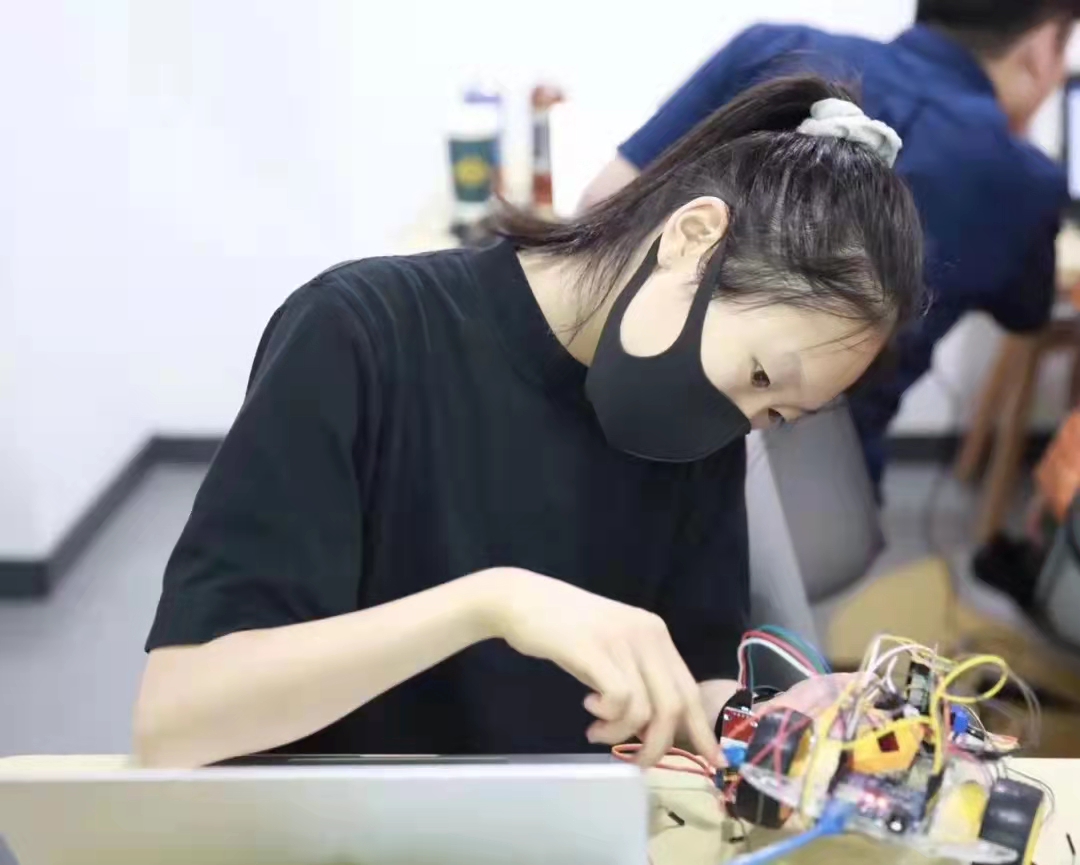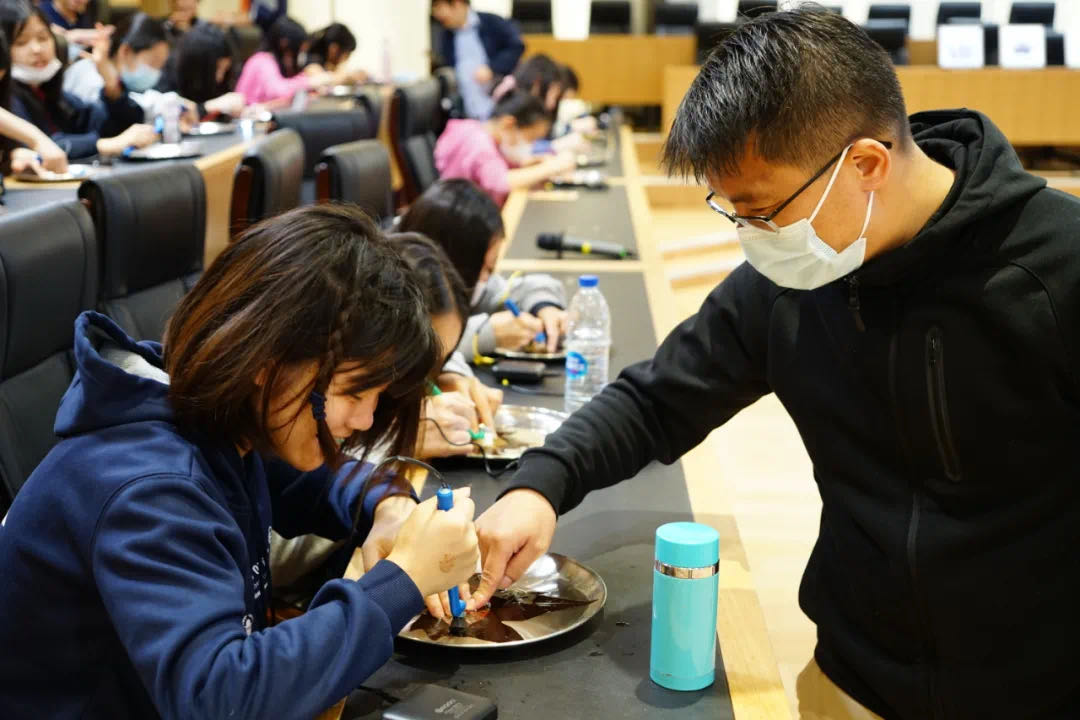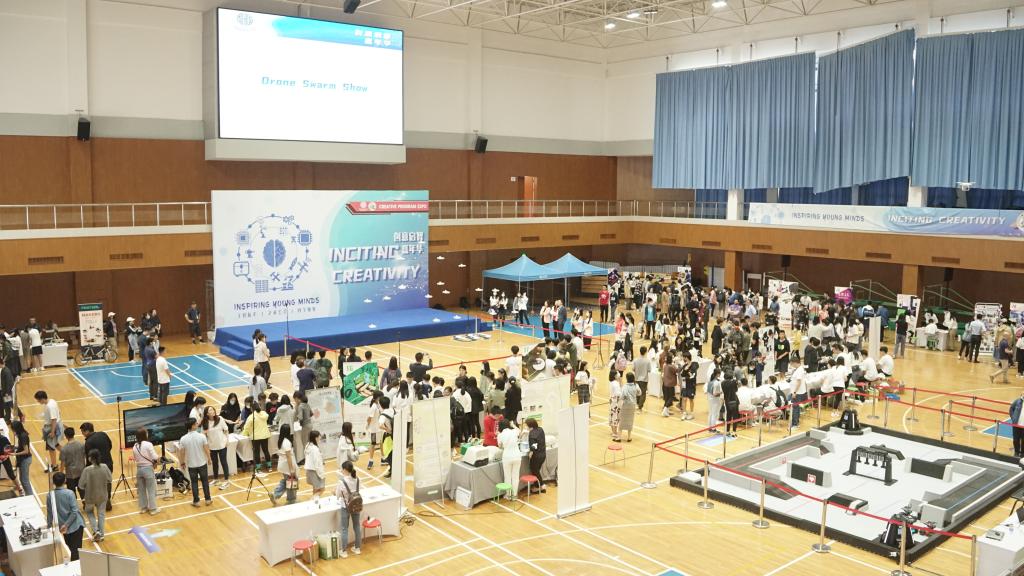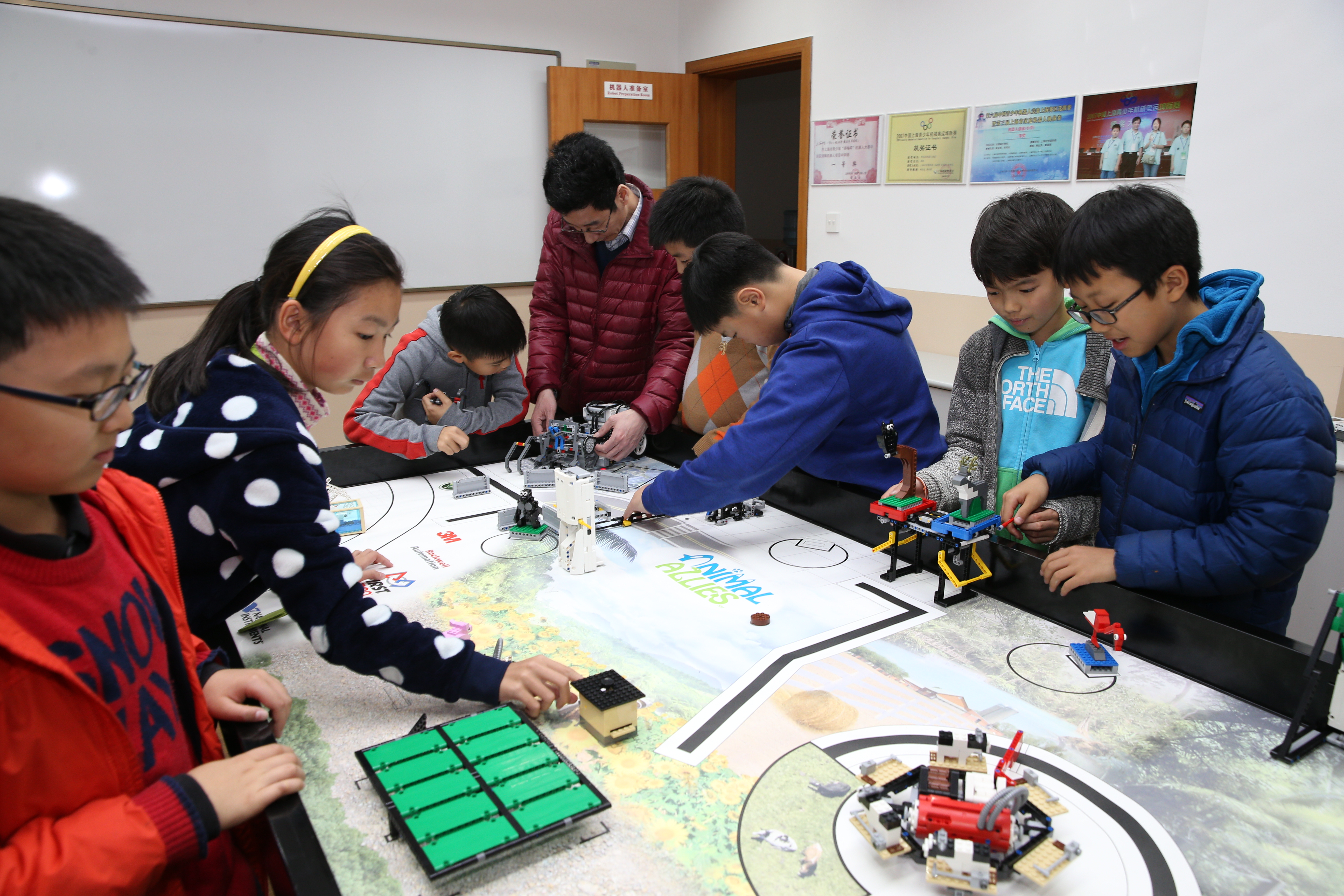 Creative and Innovative Courses at Middle and Primary School
The development of education is always inseparable from the needs of society. Existing in the period of fast industrialization, education has cultivated a large number of innovative talents with professional quality to the society. Shanghai High School is committed to making a world-famous and research-driven school, meanwhile Shanghai High School International Division has started creative program since 2014. The core ideas of creative program in middle school are 'to develop awareness', 'to experience the innovative process', and 'to cultivate initiative'.
The 'creative and innovative courses' of creative program is not independent of the 'core academic courses' or 'interests & literacy development courses', but is closely integrated with them and promotes each other to help students gain a better development, stimulating their internal motivation for learning, and becoming independent lifelong learners.
After years of practice, exploration, adjustment and optimization, we have initially established a comprehensive system, including courses in the four directions of science; engineering, humanities and social sciences, technology and art. All projects are carried out in the form of elective optional and afterschool clubs. At the same time, some courses can be divided into general courses and advanced courses according to individual ability of students, so as to meet students' different learning needs. For students with spare energy and superior scientific ability, our school provides a high-level creative and innovative platform, which is the advanced research program on science and technology. With the help of professional resources from scientific institutes and universities in Shanghai, while getting joint guidance of off campus experts and on campus teachers, students can choose to complete a research project independently or in a team of two. To meet various learning needs, we have also set up two international competitive clubs and a service-oriented learning program all in the theme of science and technology.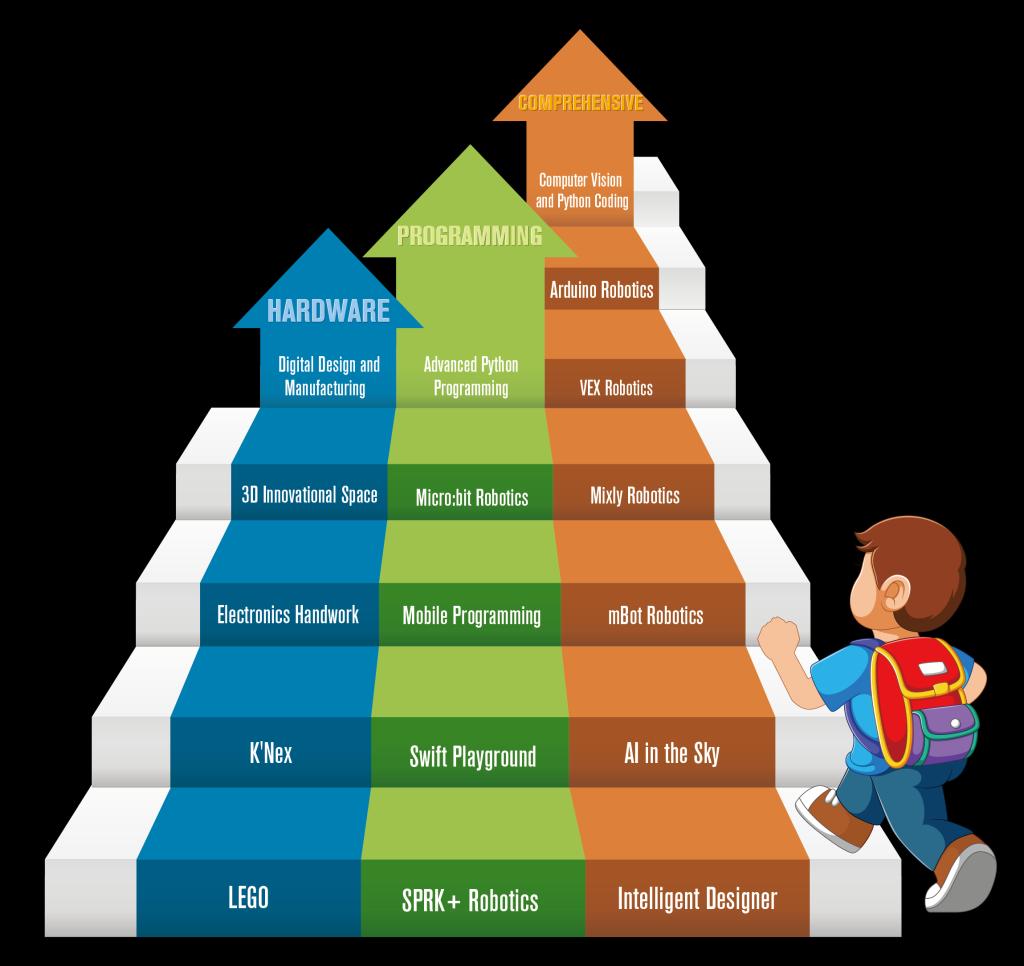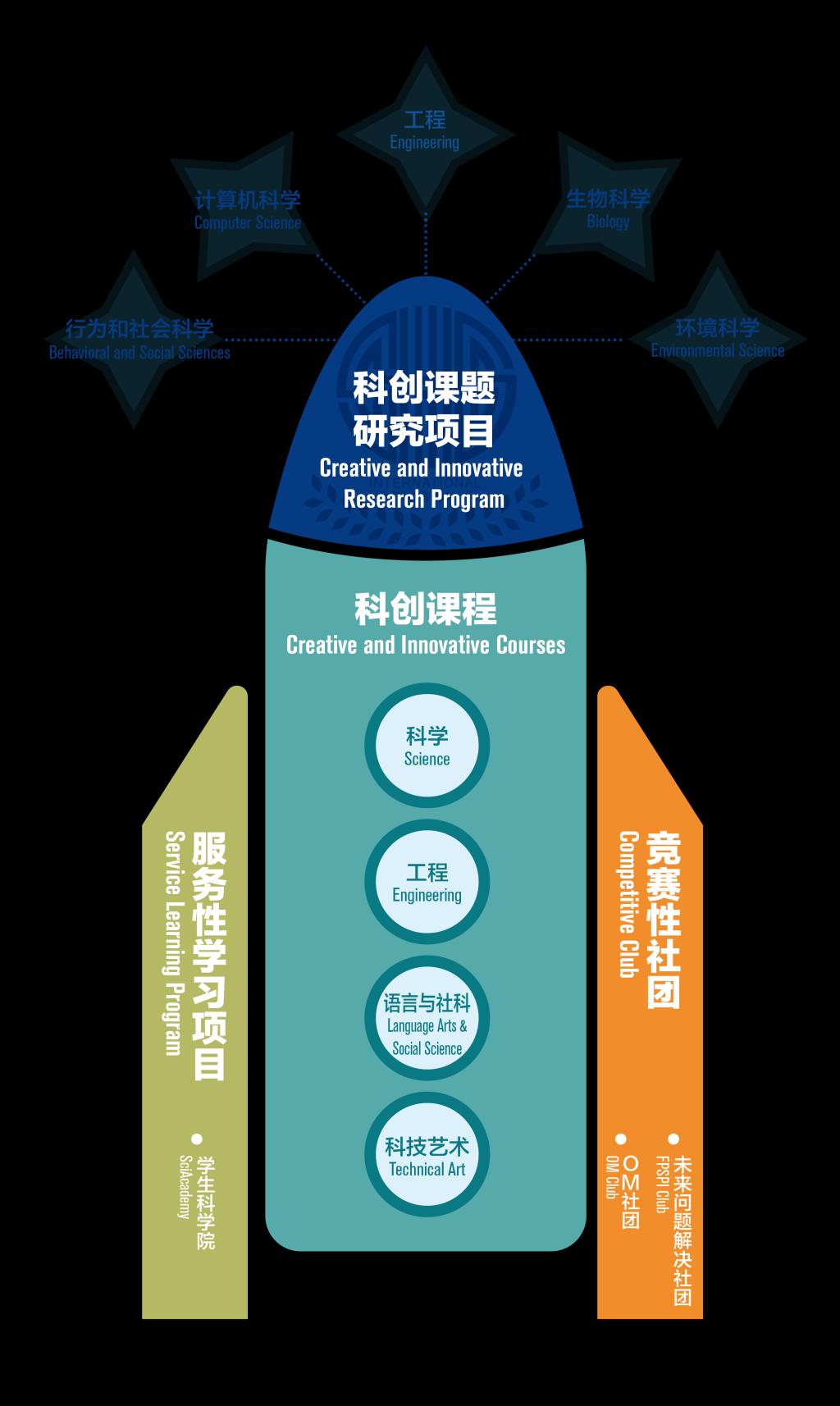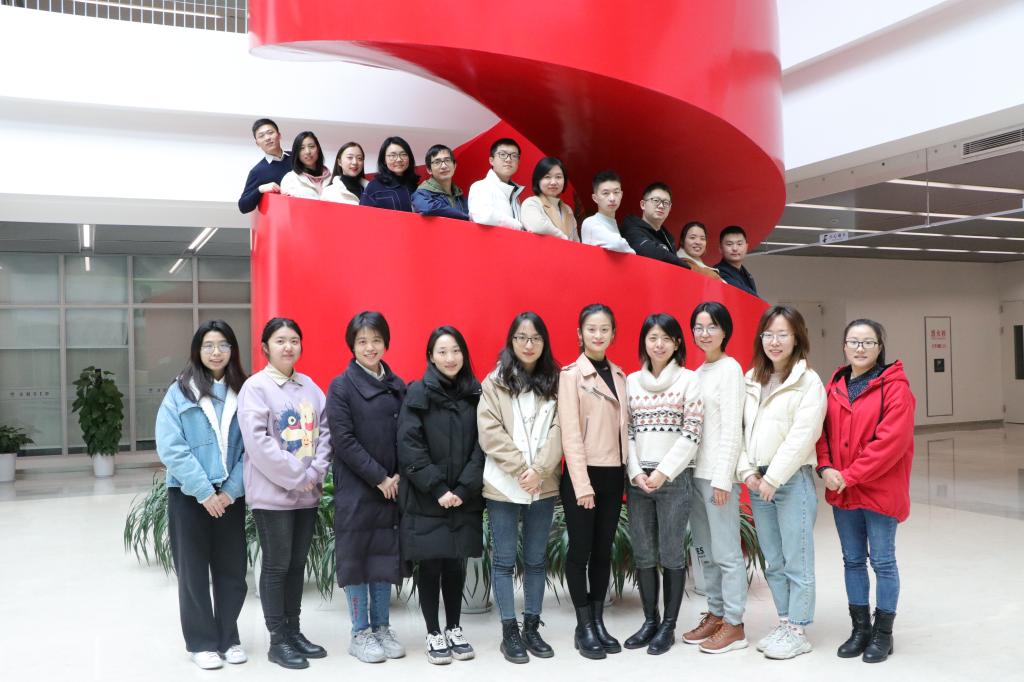 Creative Program Office:Room 407 in Zhongxing Building